Dude, Where's My Death Star?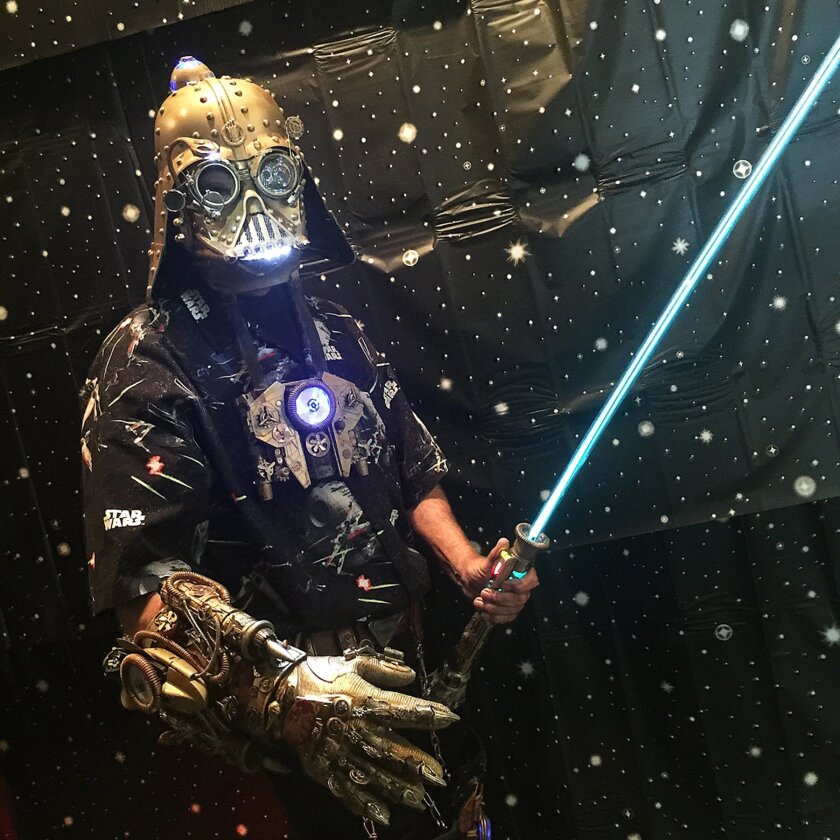 La Jolla's own jack-of-all-creative-trades, artist, actor, screenwriter and photojournalist Christopher Canole, has surely outdone himself with his Steampunk character, "Dude Vader."
Canole said his new costume is a nod to his love of the "Star Wars" film franchise and the forthcoming "Star Wars Episode VII" (scheduled for release Dec. 18, 2015, with Harrison Ford, Carrie Fisher and Mark Hamill reprising their roles from the original film).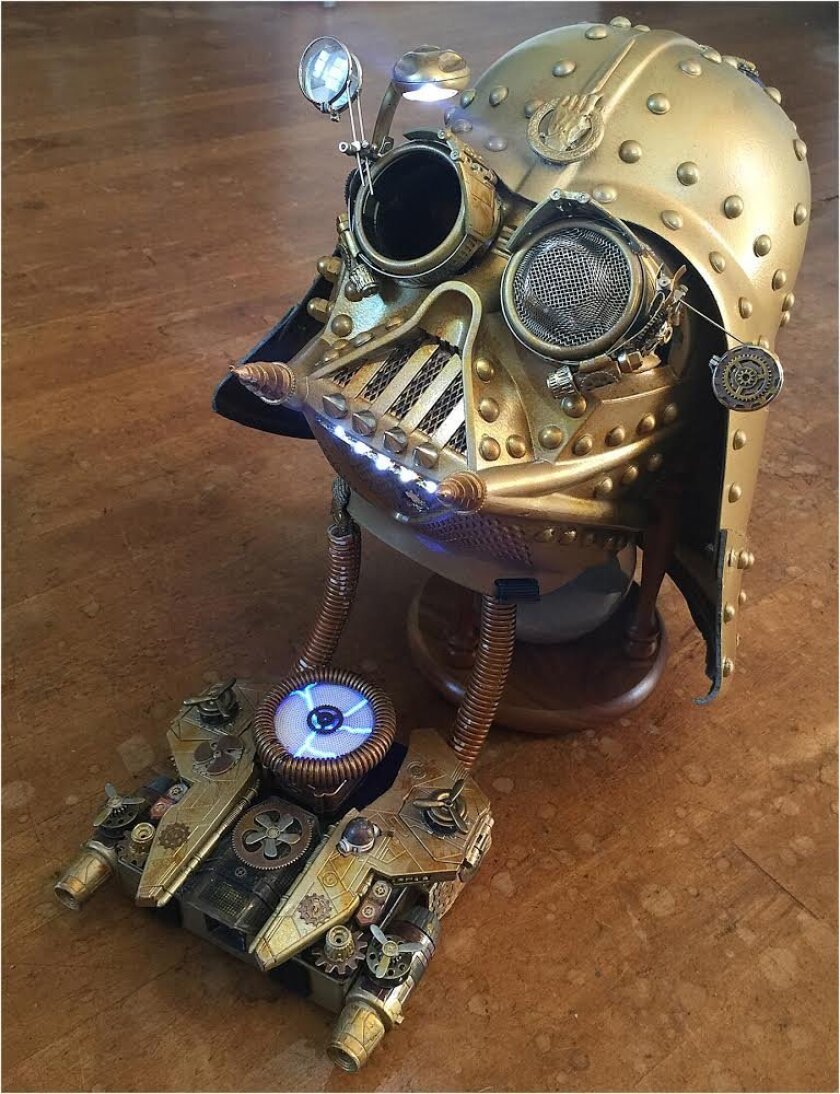 "I wondered, if Darth Vader was not really dead, maybe he gave up the dark side of the Force to retire as Dude Vader in La Jolla, wearing Hawaiian shirts, using his light saber as an occasional makeshift cane and crafting his right arm and leg supports out of Star Wars toys from his days as the young Anakin Skywalker," mused Canole.
He crafted his epic ensemble from broken Star Wars toys he amassed rummaging through Kobey's Swap Meet, adding requisite Steampunk gears (Steampunk is a sub-genre of science fiction that typically features steam-powered machinery and Victorian-era influences). The gauntlet (glove) was fashioned from Anakin's pod racer, while two women crafted the Star Wars Hawaiian shirt from Children's bed sheets," Canole explained.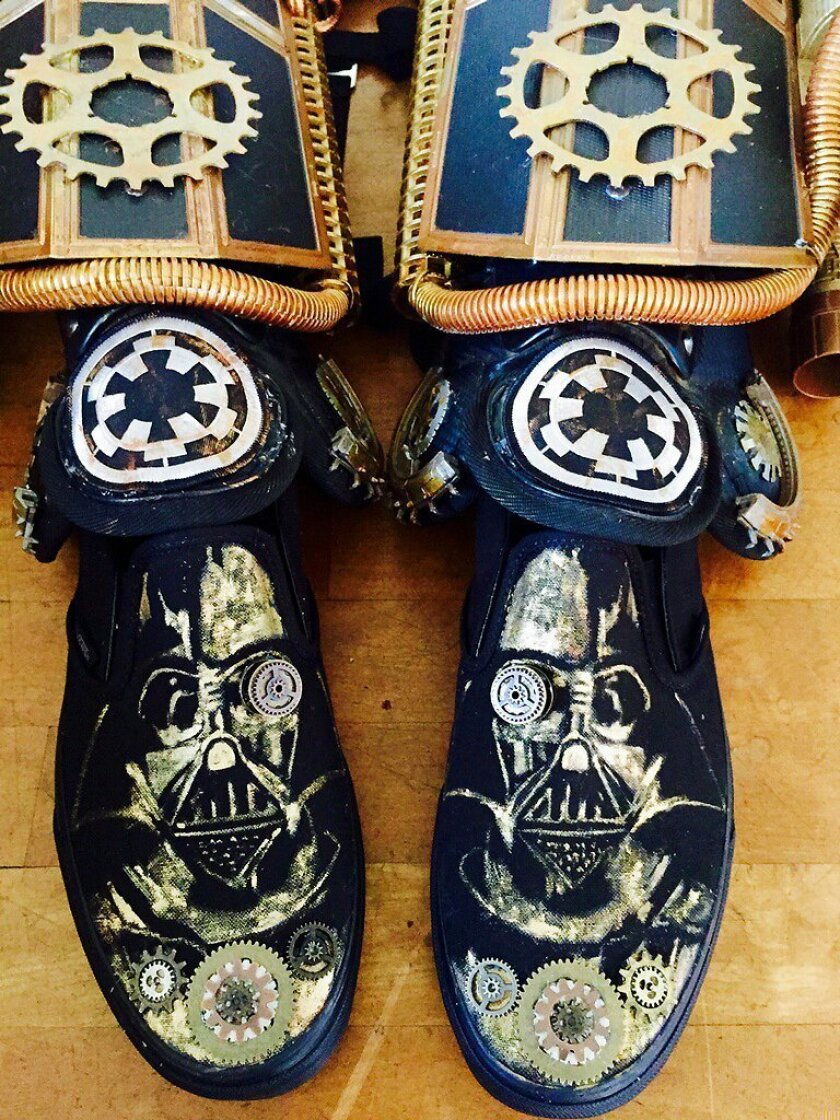 "The helmet took the most time, creating a friendlier image for kids to experience with lots of lights and sound effects," he said.
Dude Vader will be roaming La Jolla on Halloween starting at Pannikin Coffee & Tea, 7467 Girard Ave. Canole said he plans to volunteer appearing as Dude Vader at local charities and for children in area hospitals.
Canole can be reached by e-mail at christopher.canole@gmail.com
---