Chateau La Jolla builds on its inviting locale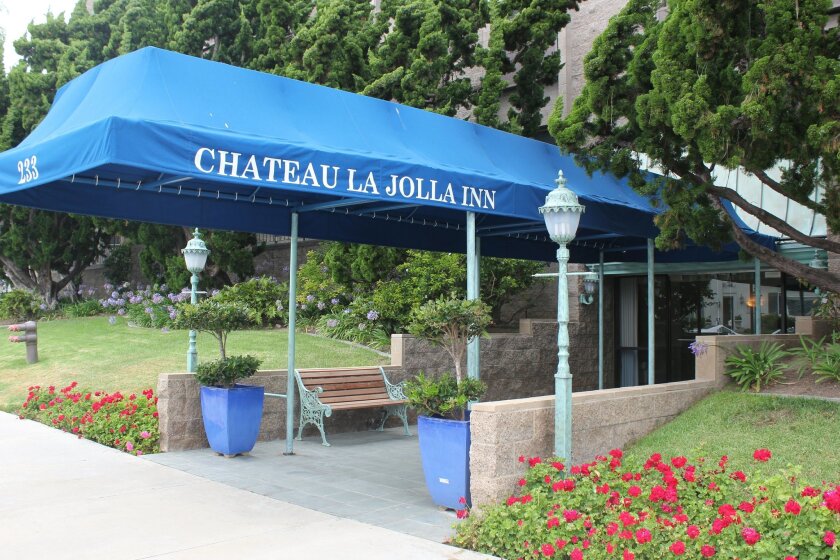 Chateau La Jolla Inn, a mainstay of the La Jolla independent living community since 1973, just completed a remodel of its dining room.
"It's all brand new from the carpet to the fixtures to the upholstery to the walls and art," said Kim Hollingsworth, the Chateau's leasing director as she stood in the facility's elegant dining room last week after months of work. "We actually remodeled some of the back of the kitchen as well."
Located at 233 Prospect St., the Inn is "a full-service, hotel-style restaurant, so if you live across the street and you want to come over for dinner — you can do that," she added.
Non-residents are welcome to partake of the breakfast buffet, lunch, dinner or Sunday brunch menus at a reasonable price.
Hollingsworth said the décor of the dining room and the rest of the facility's interior reflects the sand and sea theme of the exterior of the residential facility located just a block from the beach.
There are several features that stand out about Chateau La Jolla Inn.
"The property has been here for a long time, we have local owners and we stress our value is unparalleled for this area," said Hollingsworth. There are about 100 residents, active seniors, living in three separate buildings, which are leased annually. Residents are served by a staff of about 30, which includes full housekeeping and maintenance crews.
There are special facilities including a large patio area and a salon that serves as the Chateau's social center.
For more information about Chateau La Jolla call 459-4451 or (888) 459-4451, e-mail khollingsworth@chateaulajollainn.com or visit
www.chateaulajollainn.com
.
---