Car whispering with care at 1st Avenue European auto repair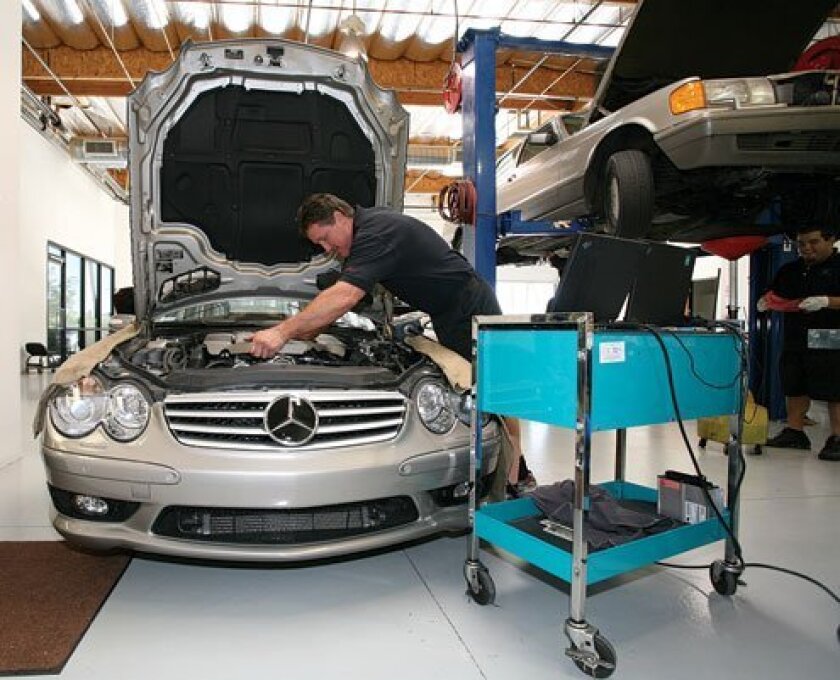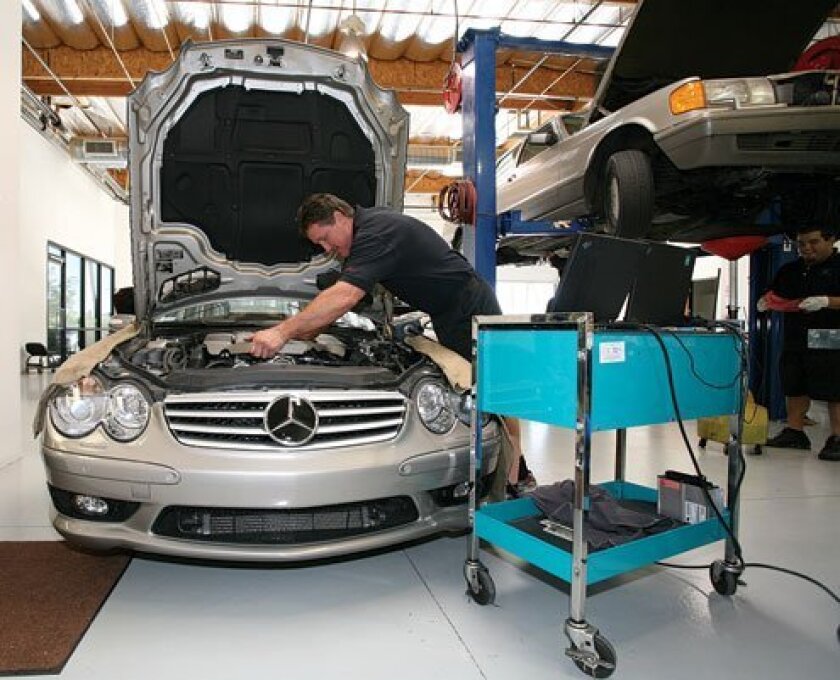 By Marti Gacioch
It can take decades of high-end car repair and servicing experience to become a discriminating technician capable of caring for luxury, exotic and rare automobiles. With the recent opening of 1st Avenue European, that quality level of car care is now available in downtown San Diego
Michael Floyd and James Milar, co-owners of 1st Avenue European, have spent their lifetimes devoted to automobile care.
Floyd said he began fixing cars long before he could legally drive one. At age 11, his Riverside neighbor taught him how to service a Chevrolet Impala. Floyd quickly found a career that eventually grew into his Palm Spring's Mercedes service and repair shop, which he operated for more than 30 years.
Automobiles also held an early fascination for Milar, who bought San Diego's Eli's Care Repair 30 years ago. There he focused his expertise on restoration and servicing Rolls Royce, Bentleys and a host of other exotic vehicles. As a renowned restoration and repair expert, Milar services high-end cars from across the United States, Mexico and Central America. According to Floyd, many car owners make Milar's servicing their last stop before showing their vehicles at the prestigious Pebble Beach Concours d'Elegance.
Floyd enjoys servicing a wide range of luxury cars from BMWs and Mercedes S Class vehicles to one-of-a-kind Rolls Royces, including a 1927 Rolls Royce valued at $1.5 million and a 1970 Mercedes Benz 600 Pullman limousine.
"Everything on the Pullman is delicate and extremely expensive, and you really have to know what you're doing," Floyd said. "There aren't many people who can work on them because there are a lot of idiosyncrasies that you need to understand or you'll get yourself into trouble.
"We take care of the car collections of some very affluent people," Floyd said. "I love people; I love cars; I've done it forever, and we're less expensive than the dealers and pride ourselves on service and taking care of our clients."
The partners met each other five years ago and discussed going into business together. Their dream became reality when they opened their new 10,000 square foot shop downtown in February 2013.
1st Avenue European Auto Repair
2210 1st Ave., San Diego
(619) 232-3404
Open 7:30 a.m. to 5:30 p.m. Monday-Friday
The Business Spotlight features commercial enterprises that support the
La Jolla Light.
---