Building the Perfect Man Cave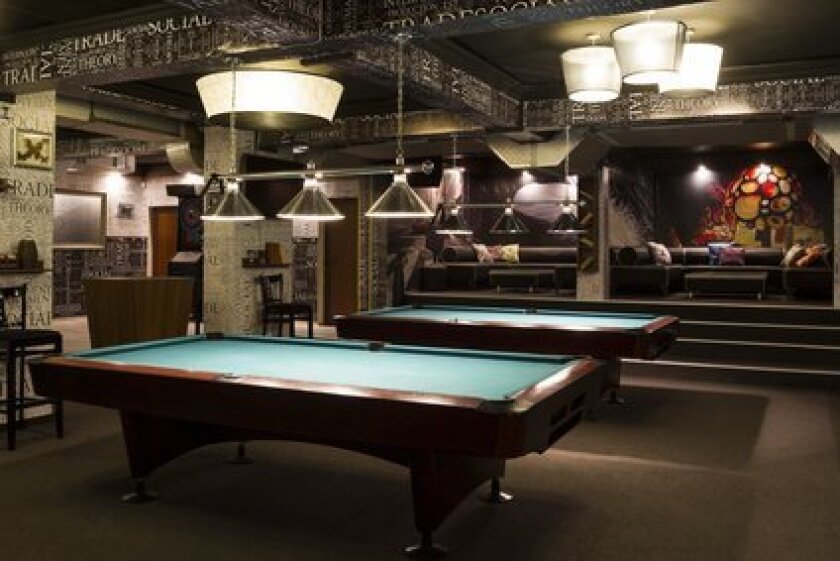 Summer is officially over, and that means one thing: football season. Now is the perfect opportunity to turn your seldom-used garage into your ideal man cave. If you're going to embark on such a project, however, you want to make sure it's done right. Here are nine tips to get you started on building the "mantuary" that is certain to make you the envy of all your friends and the go-to location for all Charger games.
1. Proper insulation
It's important to install the right insulation for several reasons. One, you want to keep your new living space comfortable and energy efficient. Two, you want to be sure to use a material that will not absorb moisture or attract mold. And last, but certainly not least, you want to be sure to maximize the acoustics of the room while not upsetting the rest of your family (or your neighbors). The best type of insulation for converting your garage into your man cave is rigid foam. Unlike fiberglass, foam won't absorb moisture, and it will prevent air leaks. You may also want to weather-strip your doors and windows.
2. Durable, easy to clean material
Obviously there is going to be plenty of eating and drinking, so it's important to think about your flooring material. You want it to outlast your rowdy friends, but you also want it to be easy to clean. Low-profile, high-strength plastic floor tiles look surprisingly like ceramic tile or solid wood, but they don't warp or crack, they are stain resistant and water-proof, and they are incredibly easy to clean.
3. Flexible floor plan
Once the essentials have been taken care of, it's time to start designing your new bar-theater-stadium-game room. Keep the floor plan as open as possible so you can let your space "evolve." More space equals more options. You may want to add a pool table or bench press station later in the year, and you want to be sure you have a space that can accommodate such additions and upgrades.
4. TV's, TV's, TV's
Most likely the center of your man cave is the all-important viewing area, so this must be carefully and properly thought out. All good man caves have the option of watching multiple games at once. You need to decide if you want to go with multiple TV's or one large TV with tiling options. This decision will dictate the layout of your entertainment center.
5. Killer sound system
It's pointless to have the best TV set-up on the block, if you don't have the sound system to do it justice. Whether you're watching Scarface, cranking Pearl Jam, or watching a Charger playoff game, you want to be certain you are putting your friends in the theater, at the concert, or on the 50 yard line at Qualcomm.
6. Hide wiring
Having four flat screens and a wall-shaking sound system, not to mention DVR boxes, DVD players, and an Xbox is going to create a huge nest of wires. Consider custom, built-in cabinetry to hide and organize all those ugly wires while still giving you access for maintenance and/or additions.
7. Controlled lighting
Just because you call it a man cave, doesn't mean it needs to feel dark and cavernous all the time. Different events and activities are going to require different lighting. Aside from overhead lighting, consider accent lighting in the form of floor lamps or wall mounts. It's also a good idea to keep your main lighting on dimmer switches to that you have ultimate control over your lighting and mood.
8. Theater seating
Along with the electronics, this is the other place you want to splurge. After all, aside from maybe your bed, your man cave seating is where you'll be spending most of your time. And even though it looks and sounds like you're at the stadium, it doesn't need to feel like you're sitting on bleacher seats. And ask for the seats with cooling features in the cup holders to make sure your beer stays cold!
9. Decor
While the decorations and colors of the rest of your house have to appease many, this is your space and it should look like it. For the finishing touches on your new man cave, pay attention to details. Get out the sports memorabilia that's been packed away in boxes, dust off your old high school trophies and get your favorite movie posters properly framed. Also, a well thought out color scheme will give your space that professional touch. Might we suggest accenting with gold and powder blue?
If you're thinking of converting your garage or extra room into the man cave of your dreams, please visit us at https://ModernHomeSystems.com or give us a call at (858) 554-0404.
---