Breaking News: SDG&E crews working to repair downed electric lines in La Jolla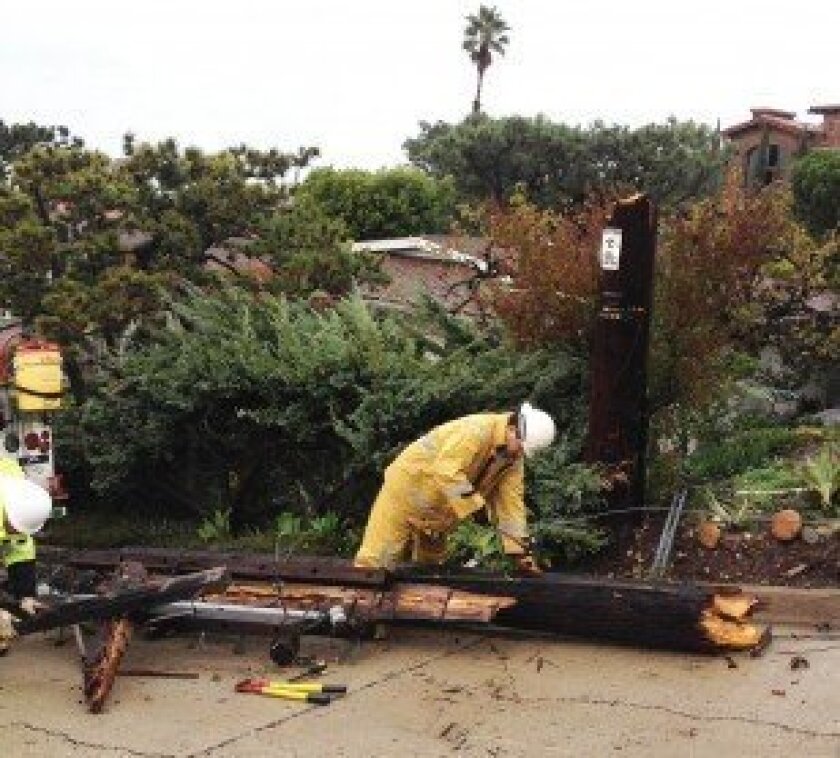 Residents on a cul de sac in La Jolla's Muirlands neighborhood awoke to the sound of San Diego Police telling them to stay in their homes.
Terryhill Drive resident Lisette Farrell said she awoke in the early morning to discover she had no electricity.
Then, at approximately 5 a.m. San Diego Police started calling to residents through a megaphone, telling them not to leave their homes.
"We didn't know what was going on," Farrell said. "We couldn't' see the cables. It was pitch black."
According to San Diego Gas & Electric spokesperson Amber Albrecht, the outage occurred at about 4 a.m., leaving 111 customers without power.
A partial restoration of services at about 7 a.m. restored power to all but nine customers, Albrecht said. Service is expected to be fully restored by 4 p.m. An investigation is underway to determine why the electric pole fell, she said.
"We remind customers never touch a downed power line, and to never go near a hanging line even if it looks harmless," Albrecht said.
Though the process of placing overhead utility lines underground throughout the city is ongoing, it a slow one, and there are many areas of La Jolla where overhead utility lines remain.
"These old poles need to be replaced with underground cables," Farrell said. "Someone could have gotten killed if the pole would have hit him/her. ...Thank God there were no cars parked there"
—Pat Sherman
---