Craft Brews for Good News at La Jolla Art & Wine Festival
BraveCort Beer Fest fundraiser nets about $20,000 for pediatric brain cancer research, outreach

La Jollans savored some of San Diego's finest craft beer and took part in a masskrugstemmen (beer stein holding contest) Saturday night, Oct. 11, in connection with the La Jolla Art & Wine Festival.
In the end, James Schropp of Encinitas held his stein aloft the longest (more than 17 minutes), winning a home kegerator.
The event, a fundraiser for the BraveCort Foundation, a nonprofit that raises money for pediatric brain cancer research and awareness, netted about $20,0000, organizers said. In addition, Geppetto's Toys is donating 10 percent of sales during La Lolla Art & Wine Festival weekend to BraveCort.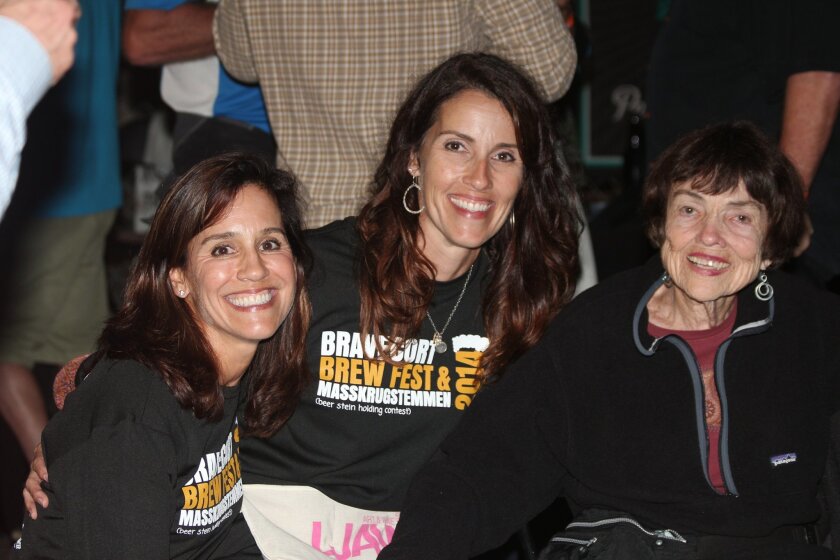 BraveCort was founded by La Jolla Art & Wine Festival co-organizer Andrea Dahlberg, who lost her young son, Cort, to brain cancer several years ago. Each day, an average of 13 children in the United States are diagnosed with a brain tumor. BraveCort.com
---