Boys Volleyball: La Jolla High's synergy leads Joe Palatella to All-CIF honors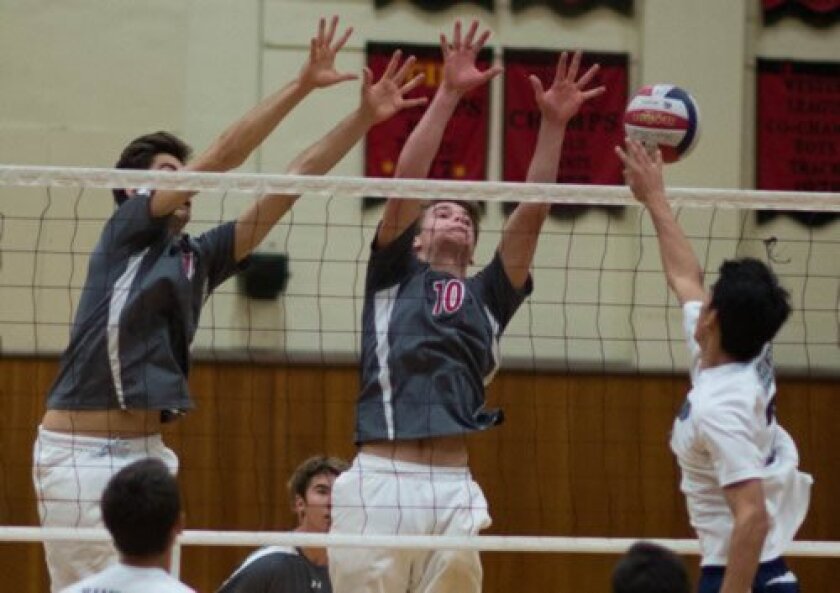 By Ed Piper
Synergy. That's the word. Joe Palatella and Jack Chapman, hitter-blockers on the La Jolla High boys volleyball team, came together on the court and off, and clicked during the spring season, leading a senior-less Viking varsity squad to the Division I CIF Semifinals after graduating half their starting lineup from the year before.
"Jack and I thought to ourselves, this was going to be a very difficult season," said Palatella, named All-CIF for his hitting exploits. "The team really came together and exceeded my expectations. I'm very proud of that." Both players were named to the All-Western League First Team.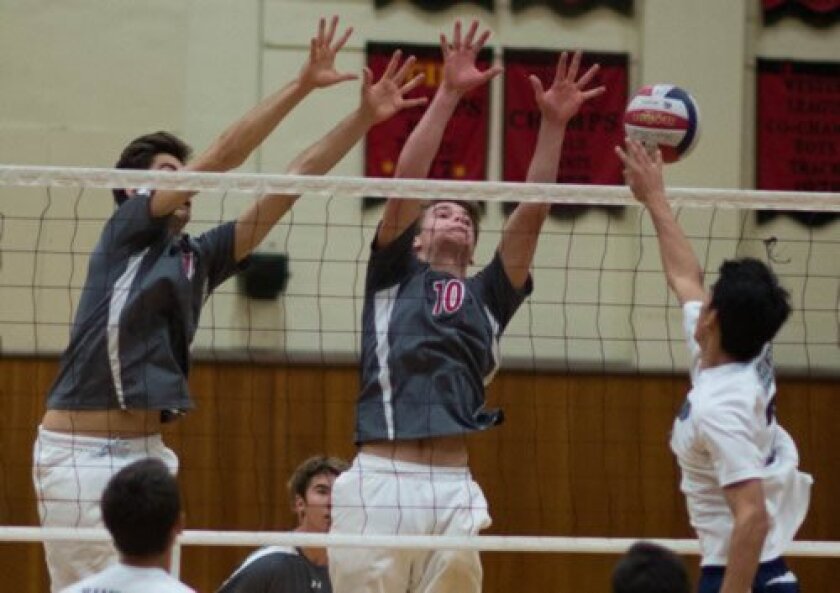 Chapman, who like Palatella has been a three-year starter for Coach Dave Jones since his freshman year with excellent numbers, could easily have been named All-CIF as well. But as Jones explained to the team, there are only so many positions in the all-star selections.
Also, "I always tell our guys that an 'individual award' is really a reflection upon the entire team," Jones said.
Palatella evidenced the same team-oriented approach his coach promotes in an electronic interview. He gave credit to the team, despite his individual honors. His numbers as a middle hitter-blocker were: 269 kills at a 49.4 percent rate; and 79 blocks, far away the leading total on the Vikings. That's up from his sophomore year statistics the year before: 211 kills, 47.5 percent. But he did have more blocks in 2013, at 106.
As a freshman starter in the middle, Palatella had 92 kills at a 42.2 percent rate, with 54 blocks. His hard work has paid off. Palatella was one weapon among the big four La Jolla had at the net this season, including Chapman, Austin Jertberg and sophomore Jake Northrup. The first three were all juniors. The Vikings, on the season, were 17-15, 7-5 in the Western League.
Palatella, who played in the Junior Olympics in Houston, June 27-July 1, said he likes history and science in school and would like to pursue business or engineering in college.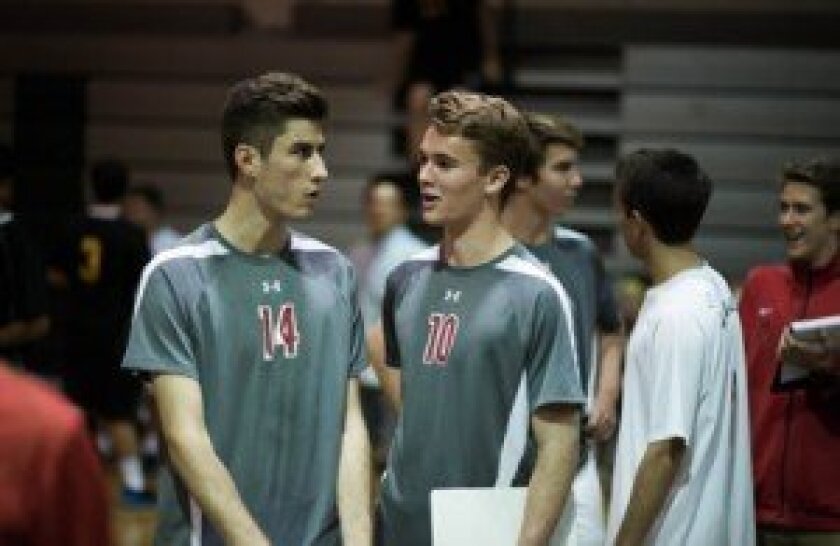 Regarding his friendship with Chapman, he said, "Jack and I have become such great friends and even better teammates with the rest of the team. Team chemistry is hard to come by."
Coach Jones agreed. "Both Joe and Jack really had to step up this season. Without any returning seniors on our team, they each accepted a leadership role and excelled with it," he said.
---