• BOYS SOCCER: La Jolla High School Vikings 3, Madison High School Warhawks 1
The La Jolla High School Vikings boys soccer team held their lead against the Madison High Warhawks Feb. 12, 2015 to win 3-1 at Edwards Field.
They built the early lead with a couple of first-half goals, but had to remain tough against an opponent that would not go down quietly. Madison played with more energy than La Jolla in the second half, and scored to cut the Vikings' lead to 2-1.
It was a game situation first-year coach Marcos Gonzalez warned players about at halftime, telling his team that the complacency that comes with a lead is dangerous. "If you're not focused, they can come right back and score a goal and make it 2-1, and then have them pressure us again," he said.
Coach Gonzalez's words proved prophetic midway through the second half, when Madison scored its first and only goal of the game on a header in the box by senior Farouk Essaoussi.
Suddenly up by only one goal, La Jolla needed to re-establish a sense of urgency, something Gonzalez has been preaching all season. A point of focus with the Vikings has been "finishing the game hard," Gonzalez said.
After sophomore Lukas Keeling scored the game's final goal minutes after Essaoussi's header, victory seemed at hand.
It was Keeling's second goal of the game. The first had been the result of a well-placed low cross by teammate Ole Cassidy in the first half. The pass went off Keeling's left foot and into the net. The textbook execution was the result of practice reps and chemistry between the two players.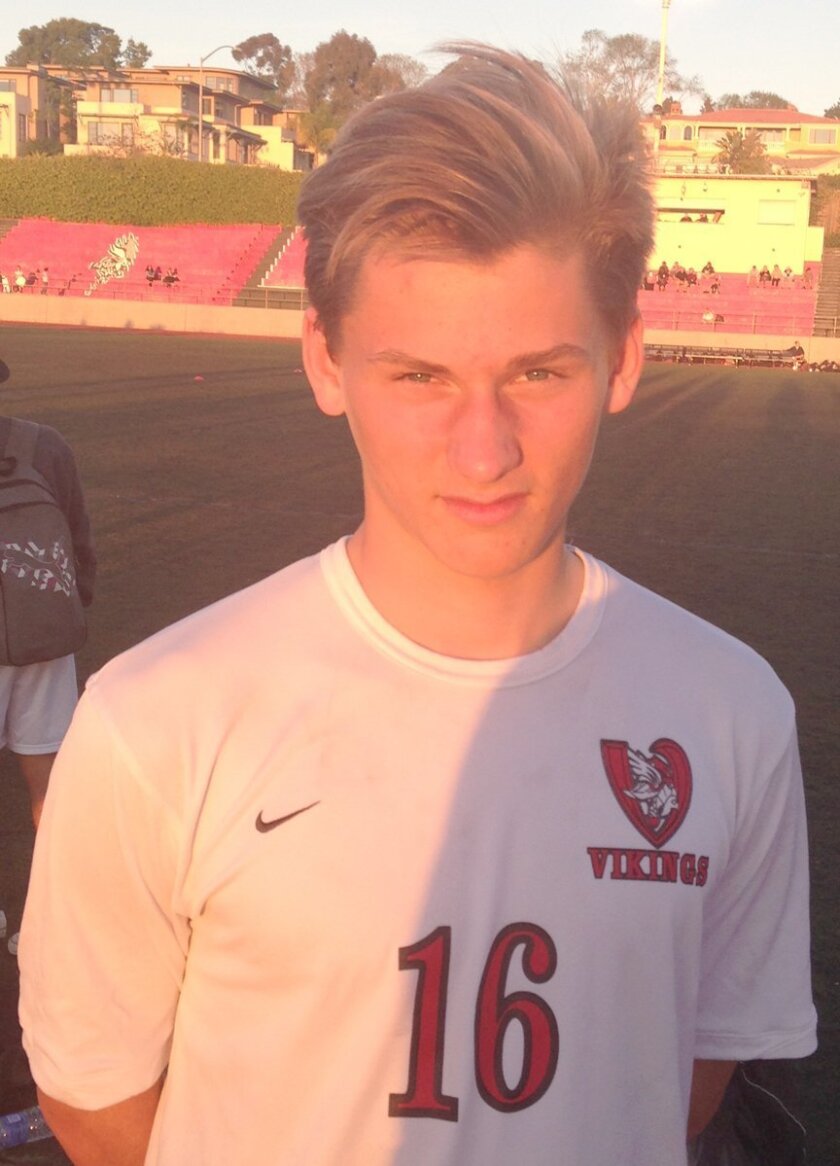 "I just know that if it's open, Ole will cross it low to me on the back post, so I just ran there," said Keeling.
Keeling's two goals seemed inevitable considering the first half was dominated by a relentless offensive.
Much of the half was played in the Vikings' attacking third of the field. There was an additional barrage of shots by the home team to conclude the half, but the majority became missed opportunities.
Gonzalez pointed out there were a lot of missed shots during the game, and his team could ill afford to repeat that trend if they want to beat division rivals Cathedral Catholic High School and Point Loma High School next week.
Both teams are ahead of La Jolla in the division standings. The Vikings sit at 1-3-2 in the Western League (5-8-3 overall). Point Loma (3-2-1 Western League, 6-7-7 overall) is within striking distance, whereas Cathedral Catholic (4-1-1 Western League, 13-3-5 overall) sits atop the division.
The Vikings play the first place Dons at Cathedral Catholic Feb. 17. The Point Loma High Pointers will visit La Jolla for the final game of the regular season Feb. 19.
Gonzalez said if his team can tie or win against Point Loma in their final game, they could participate in the postseason.
"La Jolla hasn't gone to a playoffs in years," said Gonzalez, and since he is an alum, the achievement would carry extra meaning. "Coaching for La Jolla High is very important to me," Gonzalez said.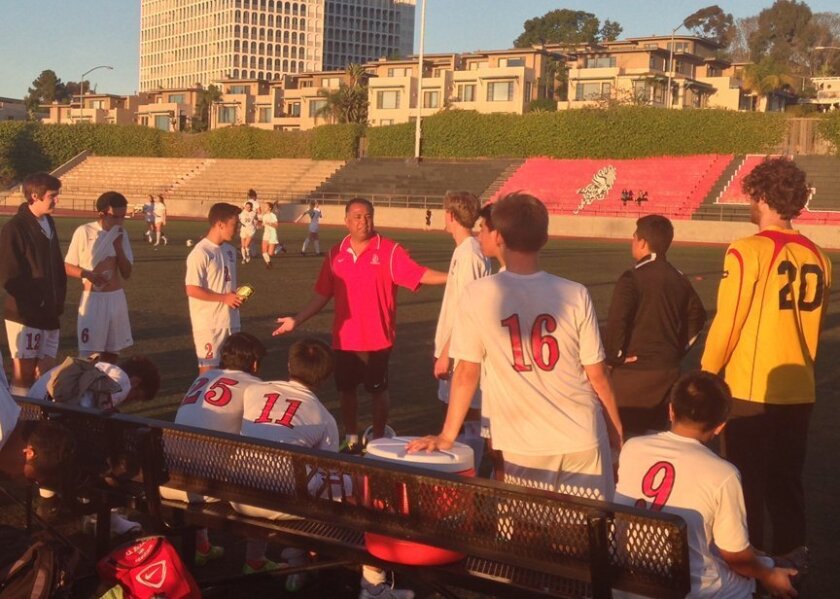 ---