Blown fuse to blame for streetlight outage in La Jolla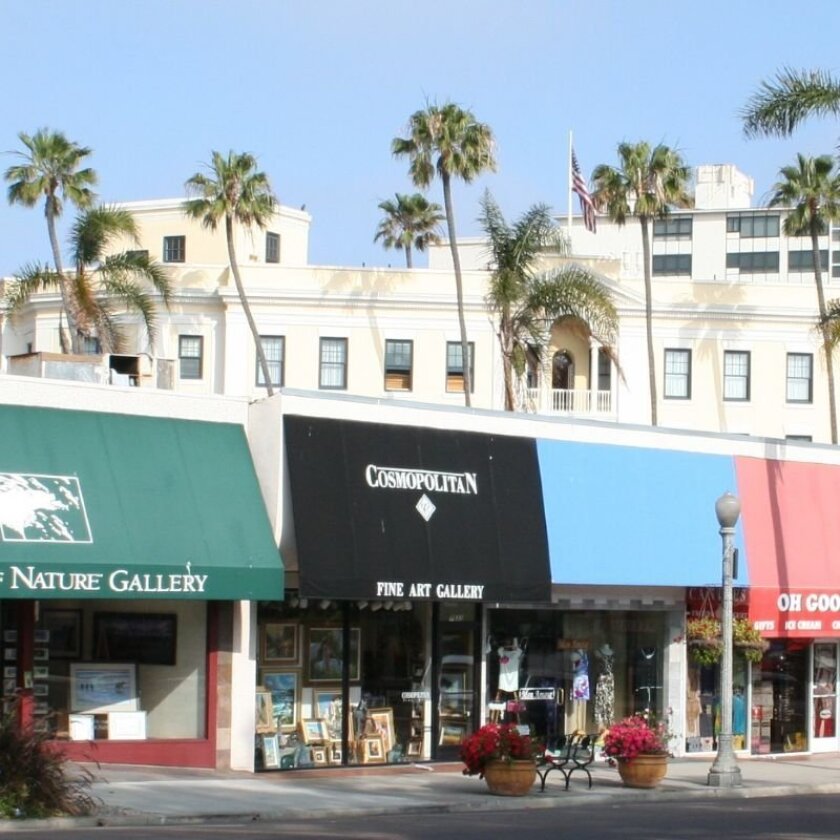 By Egon Kafka
Special to the Light
La Jolla is getting brighter.
Those of you who have been journeying out-of-town this past month have missed some black nights.
The streetlights on Girard, Herschel, Wall and Silverado have been off almost all summer since the last phase of street work.
Local pedestrians, window shoppers and evening visitors all have been left in the dark on the spooky streets of La Jolla's commercial district.
Pet owners walking their dogs have had to resort to carrying flashlights in addition to poop bags in order to identify and clearly illuminate the target without stepping upon it.
Clarence, a WWII vet recently visiting La Jolla, said that this is what the coastal defense blackouts looked like during the war.
WWII actually ended on VJ Day, Sept. 2, 1945, with a surrender ceremony aboard the USS Missouri in Tokyo Bay. A little over two months later, in November of 1945, 54 beautiful new high-voltage series circuit streetlights utilizing mogul-base 127 Globe Luminaires mounted on 11-foot "ornamental" Marbelite standards from Los Angeles were lit up by the San Diego Gas and Electric Company.
Some of those are the ones that haven't been working recently.
On July 30, city crews came out to investigate the problem.
The most immediate cause of the streetlight outage was determined to be a blown fuse at the primary power feed adjacent to the post office on Wall Street.
When power was restored, several dozen lights were energized, up to the streetlight adjacent to the ramp in front of Banana Republic at 7843 Girard Ave.
At this point the shallowly buried power lead was apparently cut by H&D, the contractor who built the new pedestrian ramp a few weeks ago.
It was determined that repairs be scheduled for the following Monday morning so that Girard would remain peacefully unimpeded by street work over the busy summer weekend.
On Aug. 2, city crews returned to make the underground electrical repair.
No longer will folks walking their dogs be tempted to help protect their shoe soles by adding glow-in-the-dark vegetable dye to Fido's kibbles.
Nick Duich of H&D was both gracious and cementacious about the unintentional electro-photonic subterranean imbroglio.
With the streetlights on, downtown La Jolla looks like a lot happier place.
And the sun is trying to shine strong and bright.
Let there be light.
---