Bishop's School marks Hispanic Heritage Month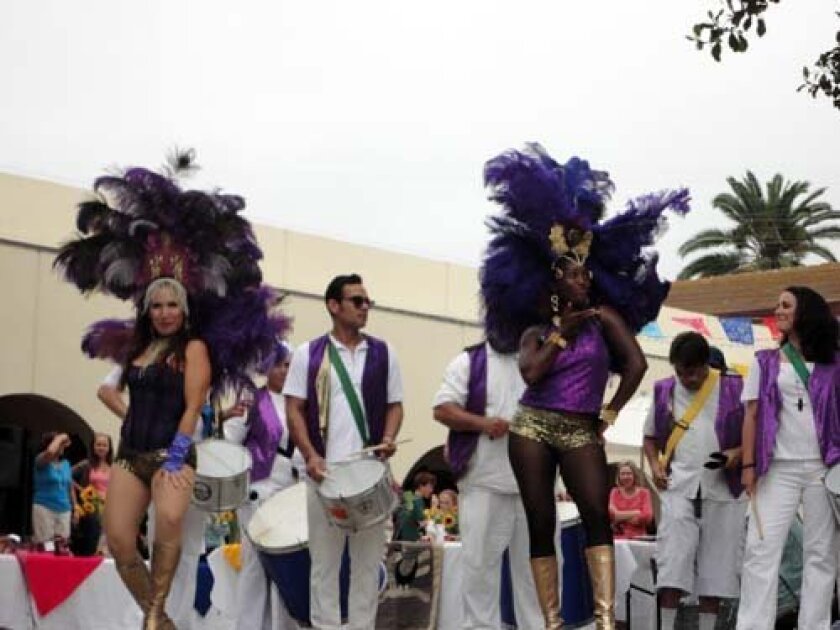 By Jocelyn Maggard
Contributor
The Bishop's School kicked off its first Hispanic Heritage Month celebration with keynote speaker Chris Tenorio, who asked the audience "How many of you have had a birthday party with a piñata?"
When an overwhelming majority of the audience raised a hand, Tenorio, a parent of a Bishop's student and federal prosecutor with the U.S. Department of Justice, had made the point of his presentation that Hispanic cultural influences are everywhere.
"We need to stand back sometimes and see there are these influences everyday in our lives, said Tenorio. "We live in a country where the sell of salsa has surpassed the sale of ketchup."
Tenorio said the idea sparking his presentation came when another student told his daughter Gabby, that she didn't look Latina. He felt it was important to teach the students what it means to be from the Latino culture but also reminded them that despite culture and ethnicity, everyone is an American.
"It's important to identify with those with similar backgrounds and it's also important to show others how we have influenced our own culture here in the United States, said Tenorio."
Shakira Trejo an eighth-grade student of Mexican heritage, said she "liked the PowerPoint because it taught that Latin culture is all around us, and I don't' think many kids know about this."
Last spring, students, parents, and faculty formed a planning committee "to affirm Latina/o identities on national, state, local and community levels," according to a statement from the school.
Through Oct. 15, three guest lecturers will visit the school to share what it means to be Latin American in both their professional and personal lives.
Christen Tedrow-Harrison, an English teacher at Bishop's believes in teaching diversity in the classroom.
"Our students deserve the opportunity to encounter works by authors from racial, ethnic, gender, sexual orientation, and class backgrounds that are different from their own, or works that highlight narratives about individuals that reflect differences in social and cultural identifiers.This type of education challenges our perceptions and behaviors. It allows students, educators, and the larger community to wade in the waters of difference, and hopefully, embrace those opportunities to lean into discomfort and reflect," she says.
Tedrow-Harrison teaches "House on Mango Street," written by Mexican American author Sandra Cisneros. The story chronicles a young girl's coming of age story growing up in a poor, Puerto Rican neighborhood in Chicago. Tedrow-Harrison says it is a favorite among her students.
Currently Bishop's also offers a course on Latina(o) literature and another called the Art of Protest, which Tedrow-Harrison says "incorporates a multicultural perspective."
The city of San Diego acknowledged the school's first Hispanic Heritage Month and San Diego City Council member Todd Gloria of District 3 gave a proclamation on behalf of the city.
"We are going to become a very, very multi-ethnic democracy, and we have to set you (students) up for success in that wonderful community," said Gloria.
Julieta Torres-Worstell, a Spanish teacher, said the celebration showcases why they teach Spanish. "It makes learning Spanish meaningful."
Besides a cultural learning experience, the students got an added bonus of filling up on mole poblana, frijoles negros (black beans) and handmade corn tortillas at lunch and watching a local Samba group in elaborate sequined gold and purple costumes perform the traditional Brazilian dance.
---