Bishop's School hosts Blessing of the Pets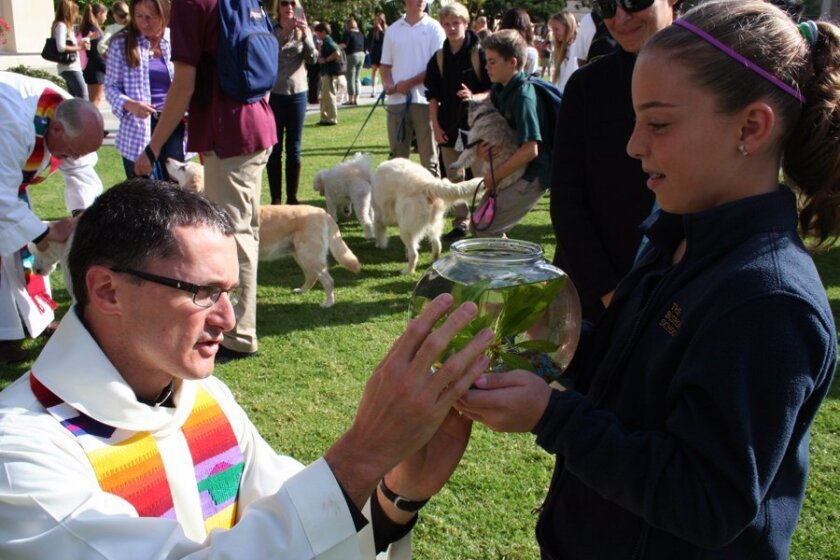 At the annual Blessing of the Animals held at Bishop's on Oct. 3, students on all grade levels were invited to bring their pets to campus for a blessing. The Rev. Brian Fidler, Bishop's Chaplain, officiated with the help of The Rev. Simon Mainwaring, Rector of St. Andrew's by the Sea Episcopal Church in Pacific Beach.
Animals blessed at the event that honor St. Francis of Assisi included dogs, two tortoises, one chicken and one fish.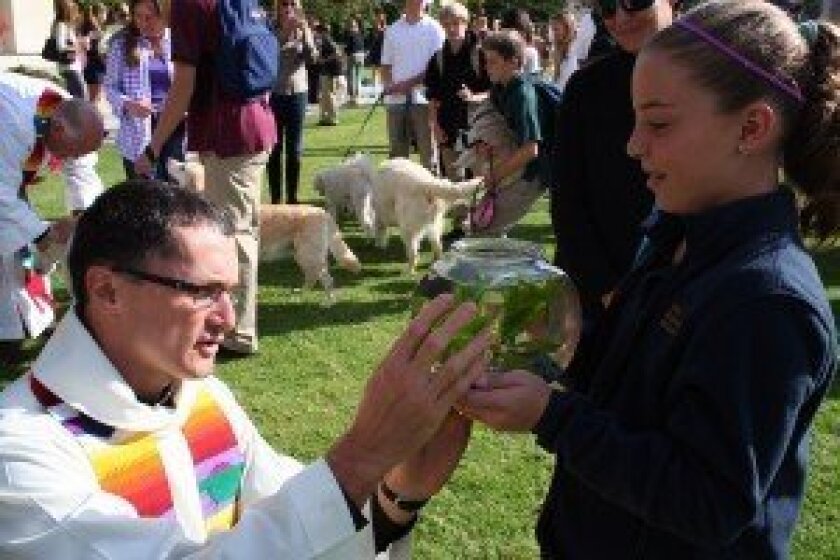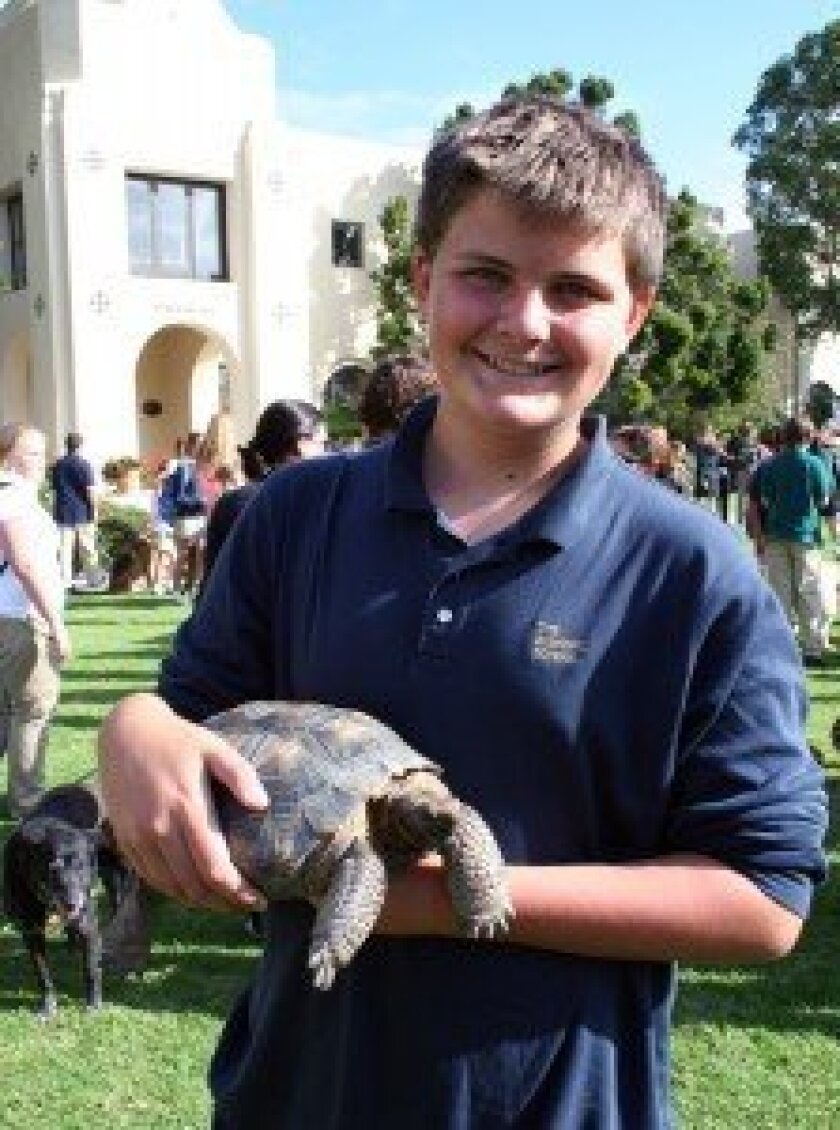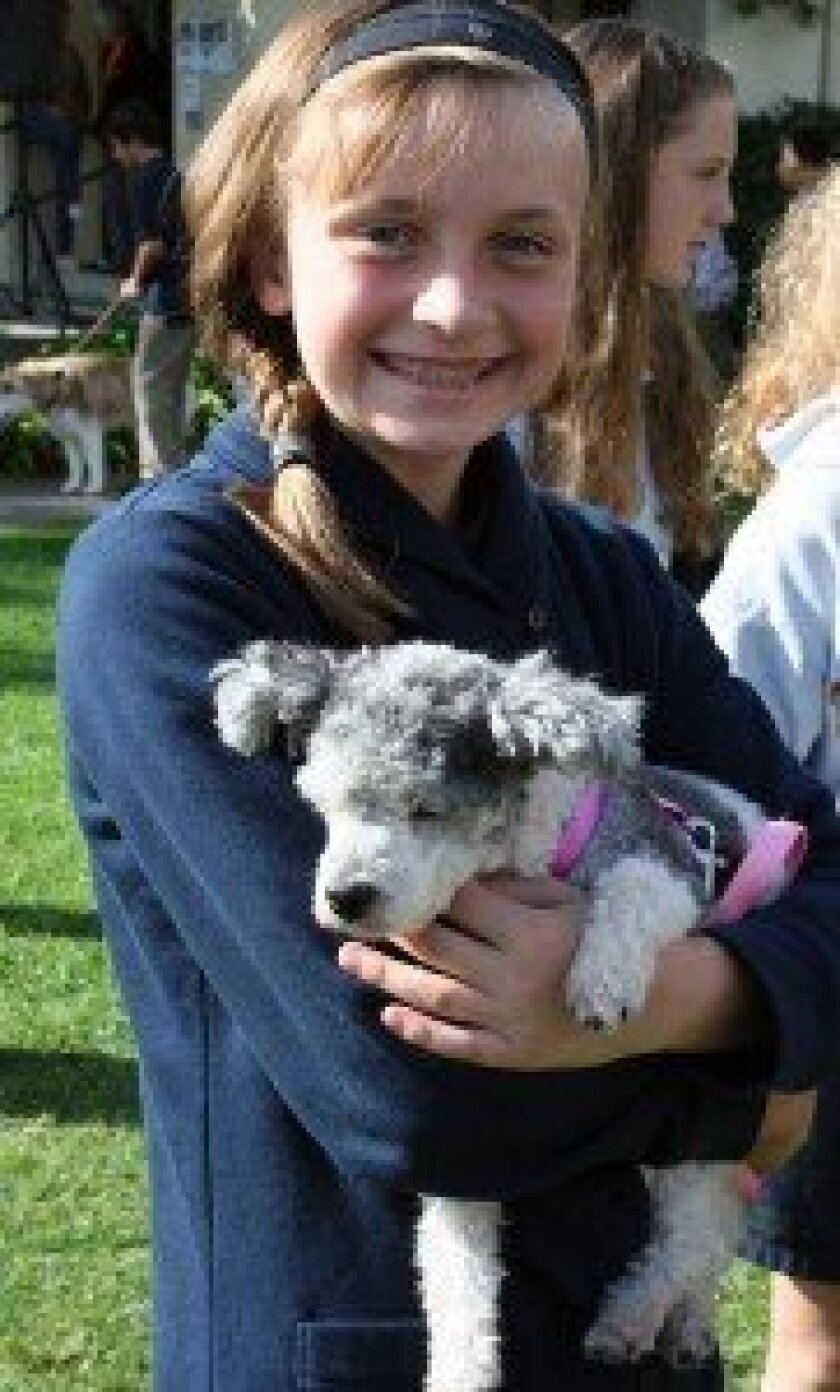 ---