Bird Rock Fit does the body good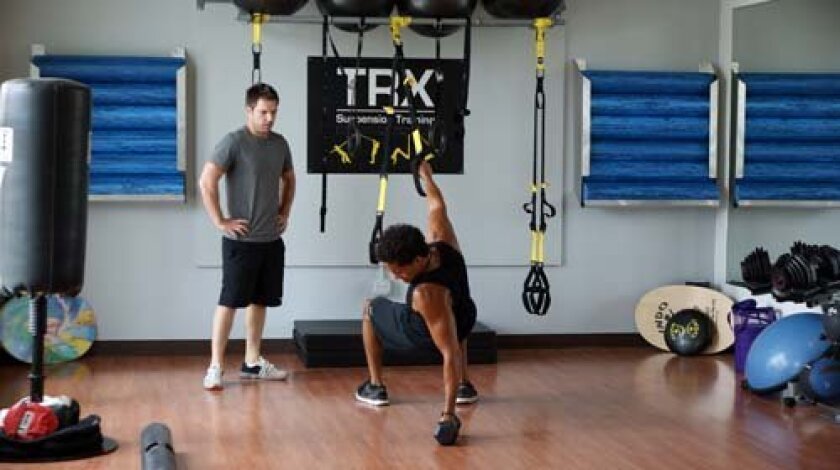 Better results in half the time — that is the motto at La Jolla's Bird Rock Fit, located at 5490 La Jolla Blvd. Forget the days of spending hours crunching and curling in front of mirrors, or being unable to find the time for exercise, Bird Rock Fit is about quick and effective 30-minute classes that get patrons in and out and off to living well.
A new addition to the La Jolla community, Bird Rock Fit pioneers an innovative approach to fitness. "Most people aren't sure what to do while they're in a fitness facility, or they lack motivation to safely push hard enough to see results," said Ryan Halvorson, a Bird Rock Fit performance specialist. "Our model is set up to overcome both of those factors."
Every 30-minute session at Bird Rock Fit is guided by a trained and experienced performance specialist. Unlike many traditional fitness centers, the Bird Rock Fit facility features functional fitness equipment like kettlebells. Tools like these get the entire body working as opposed to isolating muscles.
Bird Rock Fit offers a plethora of classes and resources for patrons, everything from TRX to Zumba, nutrition guidance and one-on-one or small-group training sessions.
"At the end of the day, it's all about wellness and quality of life," Halvorson said. "We want our members to feel strong, confident and healthy which leads to a more enjoyable life."
To learn more about Bird Rock Fit, their fitness philosophy or class and membership offerings, please visit them on the web at www.birdrockfit.com or call 858-456-2690.
---