Athenaeum lecture series will take you museum hopping through Europe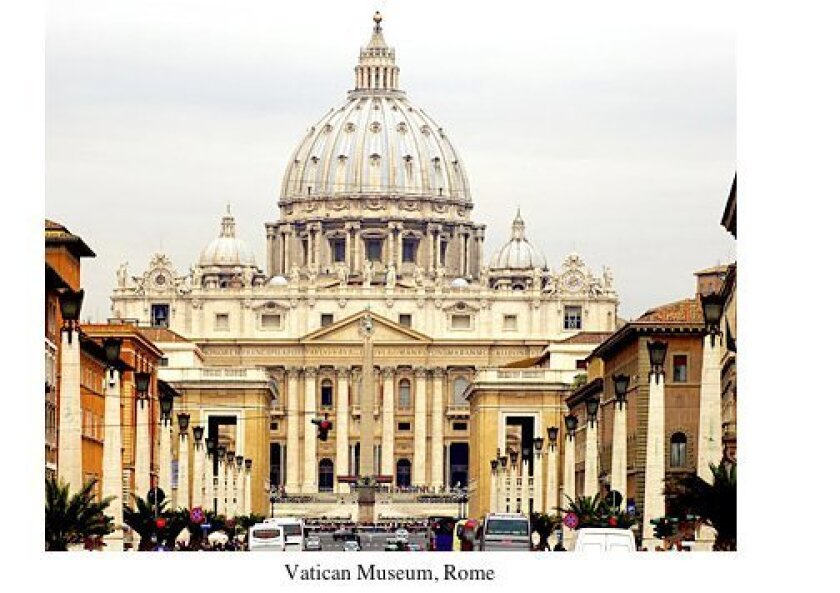 Art historian James W. Grebl, Ph.D. will explore the history, architecture and collections of Europe's preeminent art museums in a series of four illustrated lectures at the Athenauem Music & Arts Library, Sept. 22, 29, Oct. 6 and 13. The Thursday lectures start at 7:30 p.m. in the library's music room, 1008 Wall St. The series is $40 for members; $60 non-members. Single lectures are $12-$17. Reservations at (858) 454-5872.
Sept. 22:
The first program will look at the earliest art museums, which developed in Europe during the Renaissance of the 15th and 16th centuries. These museums originated with the private collections of antiquities, paintings, sculptures, tapestries and curiosities amassed by various popes and princes for their own enjoyment, but eventually were made available to the public. Among the early museums examined are Rome's Capitoline and Vatican museums and the Uffizi Gallery in Florence.
Sept. 29:
This lecture examines several of the great national art museums, which began in the 17th and 18th centuries. Among these are the Louvre in Paris and the Hermitage in St. Petersburg, both of which are examples of royal collections that were transformed by a succession of monarchs and eventually by popular revolutions into remarkable public institutions, and the British Museum in London which grew from a modest bequest by the dilettante and physician Sir John Soane into the repository for the artistic treasures from around the globe.
Oct. 6:
This presentation will explore a diverse group of national museums which began in the 19th century, including the Netherlands' Rijksmuseum in Amsterdam with its collection of paintings by Rembrandt and other Dutch masters; Spain's Prado Museum in Madrid, based on the former Spanish royal collections and containing an array of works by Velázquez, Goya, Titian, and Rubens; the sprawling group of galleries built on Museum Island in Germany's capital of Berlin, including archaeological treasures from Pergamon and Babylon; and the Kunsthistorisches Museum in Vienna, built upon centuries of collecting by Austria's Habsburg rulers.
Oct. 13:
The final lecture will look at a number of museums founded or built in the 20th century, including France's Musée d'Orsay, housed in a restored and adapted Paris train station, as well as several museums that are stunning examples of contemporary architecture. Among these is the Neue Staatsgalerie in Stuttgart, whose undulating structure was designed by James Stirling, and Frank Gehry's spectacular and controversial Guggenheim Museum in Bilbao, Spain.
---