Athenaeum gala guests find a Thai Fantasy at annual benefit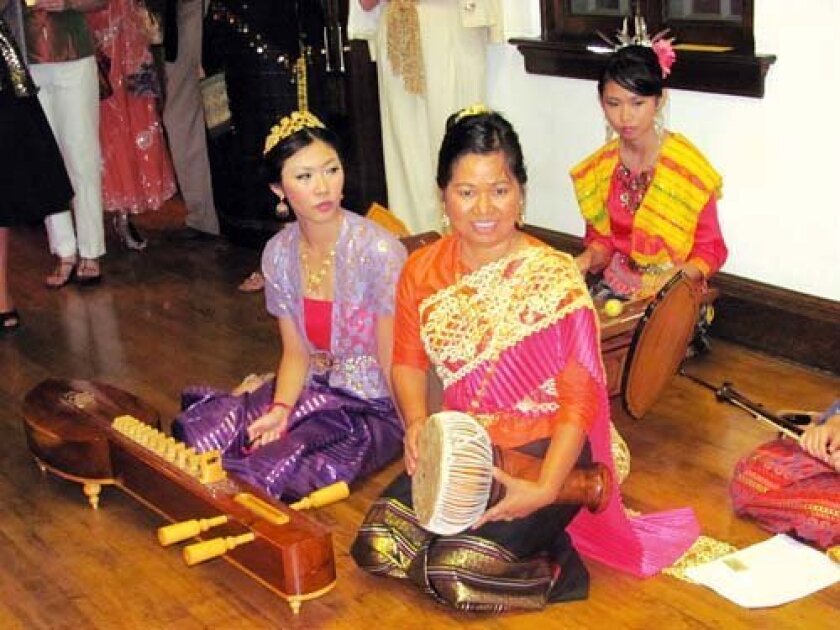 [nggallery id=186]Room after room at the venerable Athenaeum Music & Arts Library was transformed by the colorful designs, artifacts and images of "Siam" for its 22nd annual fundraiser on Sept. 9. The 230 guests, many wearing the traditional silks, savored the sights, sounds and culinary samples representative of the Kingdom of Thailand, which were carefully presented by co-chairs Miriam Krippl and Alice Brana, assisted by décor committee Sibyl Rubottom, Melissa Elliott, Hilary Brady, Rosina Beaver and Joy Wolf. The evening included drinks and appetizers, Thai shadow puppet demonstrations by the San Diego Guild of Puppetry, a musical presentation by Wat BuddhajakraMongkolratanaram of Escondido, dinner, raffle drawings, silent auction, and dancing to the Evona Wascinski Jazz Trio.
Did you know?
• Thailand is the only Southeast Asian country never to have been colonized by a colonial power.
• Thai silk, considered to be one of the world's finest fabrics, is produced from the cocoons of Thai silkworms
• Wat Pho (Temple of the Reclining Buddha) is the largest temple in Bangkok. The huge Buddha, covered in gold leaf, is 151 feet long and 49 feet high, and the bottom of his feet are inlaid with Mother of Pearl.
• Thailand is the world leader in the protection of elephants, though only 2,600 are left there, most living in elephant camps.
• Residents speak Thai, a tonal language; the tone changes the meaning of words, even if the pronunciation is the same. —Source: Sue Whitman
---