Ask the Light editor about the 30-foot height limits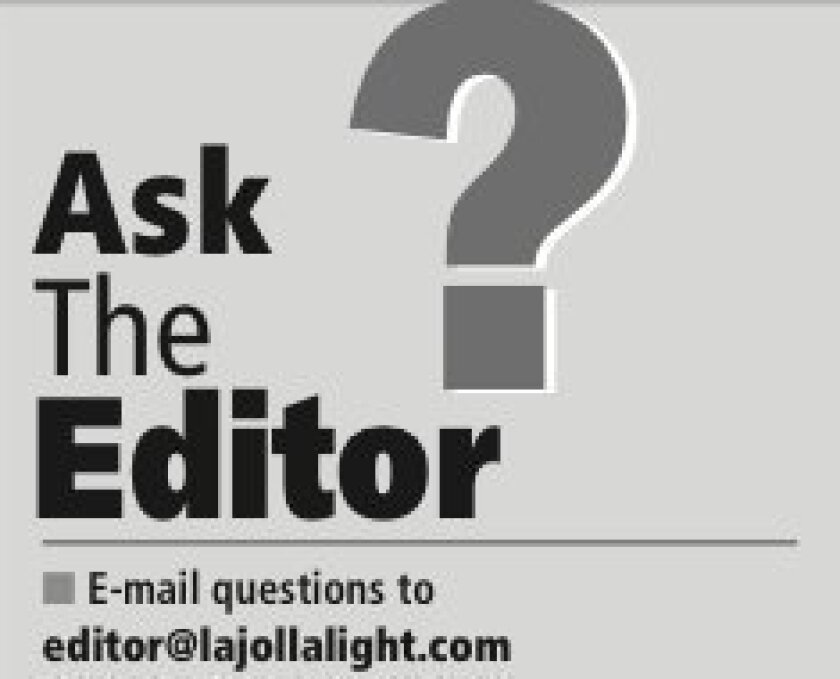 Q. What are the guidelines for the size of variances that can be made to the 30-foot height limit?
Height limit is controlled in the coastal zone by the zoning pursuant to the City of San Diego's Land Development Code (LDC) and by Proposition D passed by the voters in 1972.
The 30-foot height limit pursuant to Prop D is absolute and no variances or exceptions are allowed. Every element of the structure must be at or below 30 feet. The public at large can grant an exception by a public vote through an initiative process. That has happened twice since 1972; once at the Mission Brewery and once at Sea World.
The zoning height limit has some flexibility both in terms of how it is measured and what elements of a structure may be allowed to "poke" through the height limit. In addition, applicants can seek a variance or a deviation to the zoning height limit if they can meet certain findings through a public hearing at either Planning Commission or City Council.
For the city code on general variance procedures in development permits go to
docs.sandiego.gov/municode/MuniCodeChapter12/Ch12Art06Division08.pdf
The Planning Commission's decision is the final decision. However, for projects within the appealable area of the Coastal Overlay zone, essentially located between the first roadway and the ocean, the variance may be appealed to the Coastal Commission.
Critical to either height limit is how the height is measured and whether the structure is on flat or sloping ground. Between the LDC and Prop D there are at least three tests of measuring the allowable limits. The goal of both regulations is for the mechanism to measure height be clearly articulated. In fact there are sometimes disagreements about how to properly measure a structure's height, which can lead to confusion by the applicant and frustration by the neighbors.
---