Artists bring paintings to the streets of La Jolla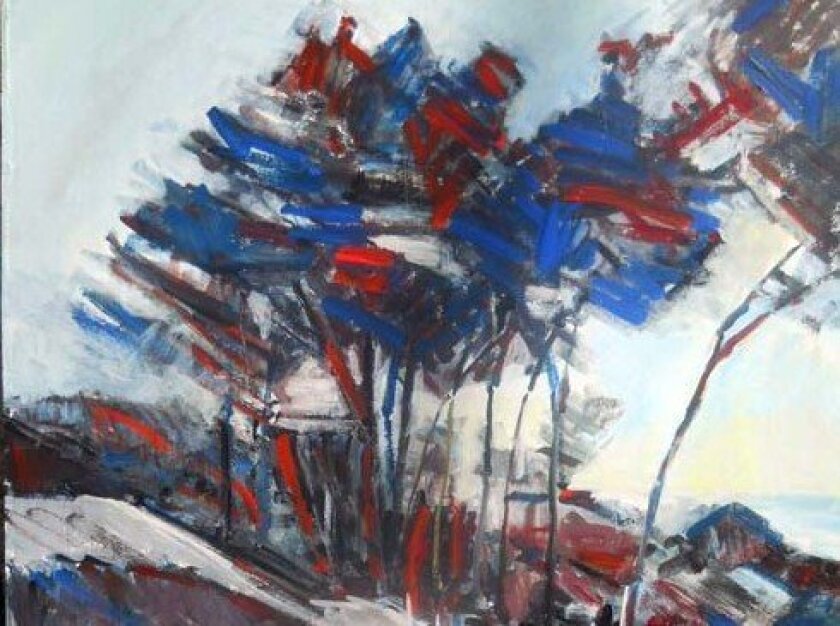 By Dave Schwab
Staff Writer
La Jolla Art Association members will be out about town on Saturday, adding paintings on trash receptacles to beautify the downtown Village.
It's the third year for the beautification project inspired by member Roger Hegler.
"This is an outreach for the community," said Art Association spokeswoman Judy Judy Judy, adding that members decided to volunteer in light of hard economic times and the slashing of civic beautification budgets.
The arts group, with the oldest art gallery in San Diego County, was born over afternoon tea in the home of Ellen Browning Scripps.
When all is said and done, about 20 of the three dozen trashcans will be adorned with new art, while the others display work from past years.
"Some of the artists will be painting outside and installing them (on Saturday) between 10:30 a.m. and noon," said Judy.
Their easels will be set up near where their creations will be displayed.
The paintings are mounted on boards being provided by Jade Schulz, owner of a violin shop at 7748B Herschel Ave.
An array of artistic styles will be represented, with artists choosing their own interpretation, but their work is barred from having overtly religious or political overtones, Judy said.
"It has to be family-oriented," Judy said, noting nudes or something espousing a viewpoint on a local political issue, like the presence of seals at Children's Pool, wouldn't be acceptable.
"We're just painting them for beautification. It's our way of giving back to the community," said Judy. "This isn't so much about promoting ourselves, but to keep the organization alive. We want to keep continuing, literally, to be part of the history of La Jolla."
The La Jolla Art Association, in existence since 1918, is best known for its early five and now famous artists — Maurice Brown, Charles Fries, A.R. Valentien, Alfren Mitchell and Charles Reiffel. These artists played an important role in the Southern California Impressionist landscape painting movement of the early 1900s.They are also credited with a role in putting San Diego County on the National Artistic Map.
The La Jolla Art Association is a nonprofit organization, with office and a gallery at 8100 Paseo del Ocaso in La Jolla. It hosts an annual members show and a series of rotating exhibits. For more information call (858) 456 11-96 or visit
www.lajollaart.org
.
---