Art Nest hatches a new gallery in La Jolla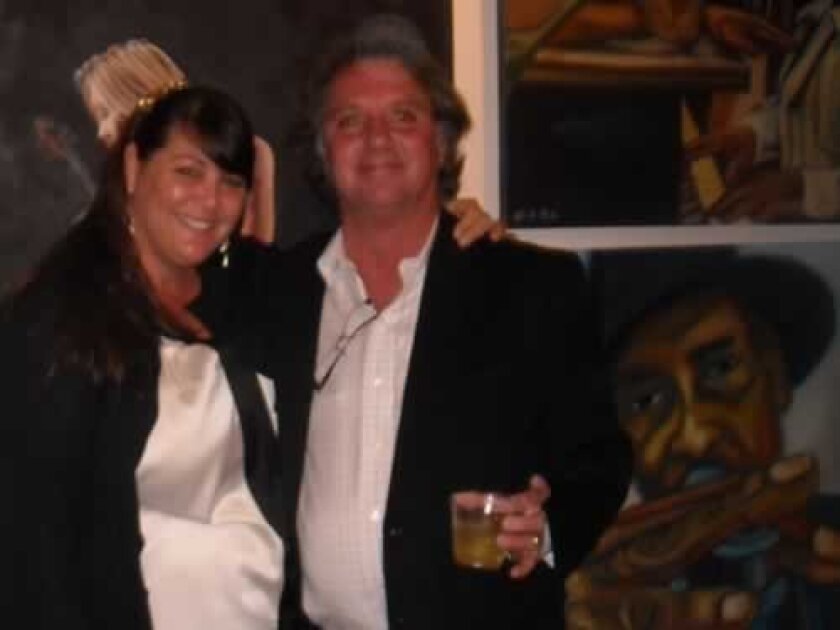 By Will Bowen
Anseth Richards, a La Jolla High School graduate and longtime Bird Rock resident, opened a promising art gallery on Nov. 28 at 5648 La Jolla Blvd., just a few doors down from Beaumont's Eatery.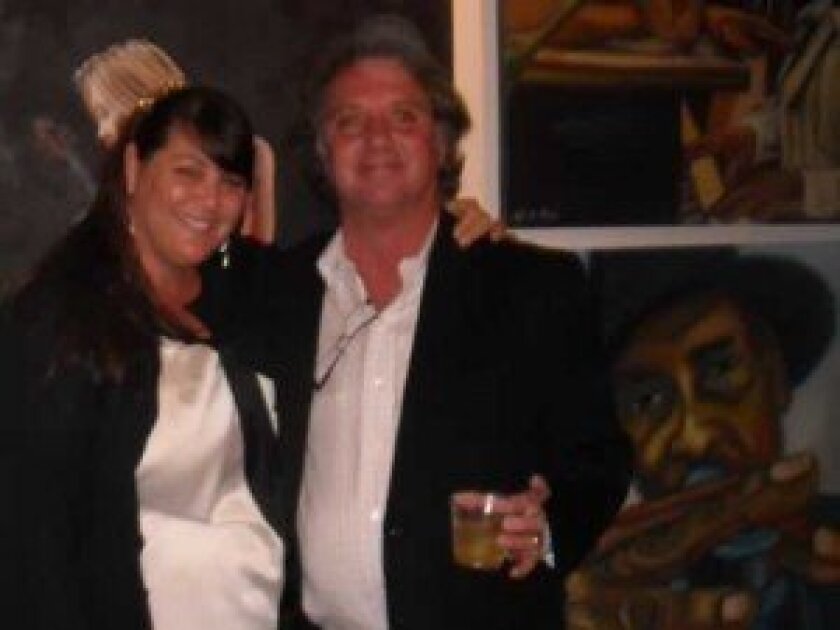 The gallery space is called the Art Nest and it's actually part art gallery, part event space, part bridal bar, and part charity headquarters. That there is so much going on in this reconverted flower shop is just a reflection of Richard's high energy and dynamic personality.
"Anseth is the brainchild behind all of this," said Russ Ingledew, a La Jolla CPA, who attended the opening. "She is a non-stop dynamo, someone who is always re-inventing herself. It's hard to keep up with her!"
Artist Sallie Sachse agreed. "I am really happy to be showing my art here, I just love this place!"
Running an art gallery in La Jolla is a difficult and risky undertaking and there is plenty of competition. But with her characteristic abandon, self-confidence, and never-say-die attitude, Richards has thrown herself into the undertaking.
"Since 1996, I have had a wedding shop and bridal bar next door where I have helped people plan and pull off their weddings and events," Richards said. "Some of my clients have included Jane Seymour, football great Junior Seau, and model Nikki Taylor. Elton John even played piano at one of my weddings.
"Last year, I decided I would do my event planning for free if the people I was helping and the vendors I referred would commit to a charity I founded called Cheers — a women-centered health charity that is going to help fund promising research on heart disease, cancer, auto-immune disorders, and osteoporosis. We are new and we are planning an inaugural Masked Ball at the Scripps Forum at Scripps Institute of Oceanography Oct. 28, 2013.
"Even the artists I invite to show in the gallery must promise to donate an art piece once a year for our silent auction. I like the idea of symbiotic relationships ... where there is a win–win for all concerned."
Keith Richards, Anseth's husband, a retiree from San Diego Gas & Electric Company's land department division, did the handywork for reconverting the building.
"There is a practical aspect to all of this," he said. "Having an art gallery here is a logical way to have a tenant to go along with the bridal and charity business. Instead of taking commissions on the art that is sold here, we just rent the artists wall space. If the artist sells 1,000 copies of their work that is OK by us."
Richard's daughter, Sienna, who is a former radio talk show personality, is the manager of the gallery space. Anseth said she choose Bird Rock for her gallery because it is on the move artistically. "I am the fifth gallery to open down here. I like this area because, while downtown La Jolla has gotten touristy, Bird Rock has remained charming and quaint and is a perfect place for a gallery."
Jennifer Broomberg is one of the artists whose work is featured in the gallery. She is a realist figurative artist born in South Africa who does large passionate paintings of dancers and musicians.
Broomberg's daughter, Narusa Broomberg Broderick, is also featuring work in the gallery. She paints quite differently than her mother. She is much more expres- sionistic and likes to focus on jazz musicians.
Bird Rock Artist Guild founder Jane Wheeler also rents wall space at the Art Nest. She specializes in fused glass mosaics.
For December, Richards has already booked five events for the Art Nest, including two art shows, a birthday party, and a holiday benefit for La Jolla High's Madrigal Choir.
For further information, call (858) 361-2551, visit nationalcheersfoundation.org or birdrockartnest.com
---