Art in the Garden, an exhibition and sale by Art on 30th artists (formerly known as the Ray Street Artists), became art next to the garden in light of a storm that drenched La Jolla July 18, 2015. Held at the La Jolla home of Lisa and Rich Tear, all the art arranged outside — including some large-scale pieces — was moved inside before the rain hit. Visitors roamed the halls and rooms to view the works and chat with the artists. Art on 30th is a full-service art center offering private artist studios and art instruction in the University Heights/North Park area of San Diego at 4434 30th St.
• Click on VIEW GALLERY to see photos from the event.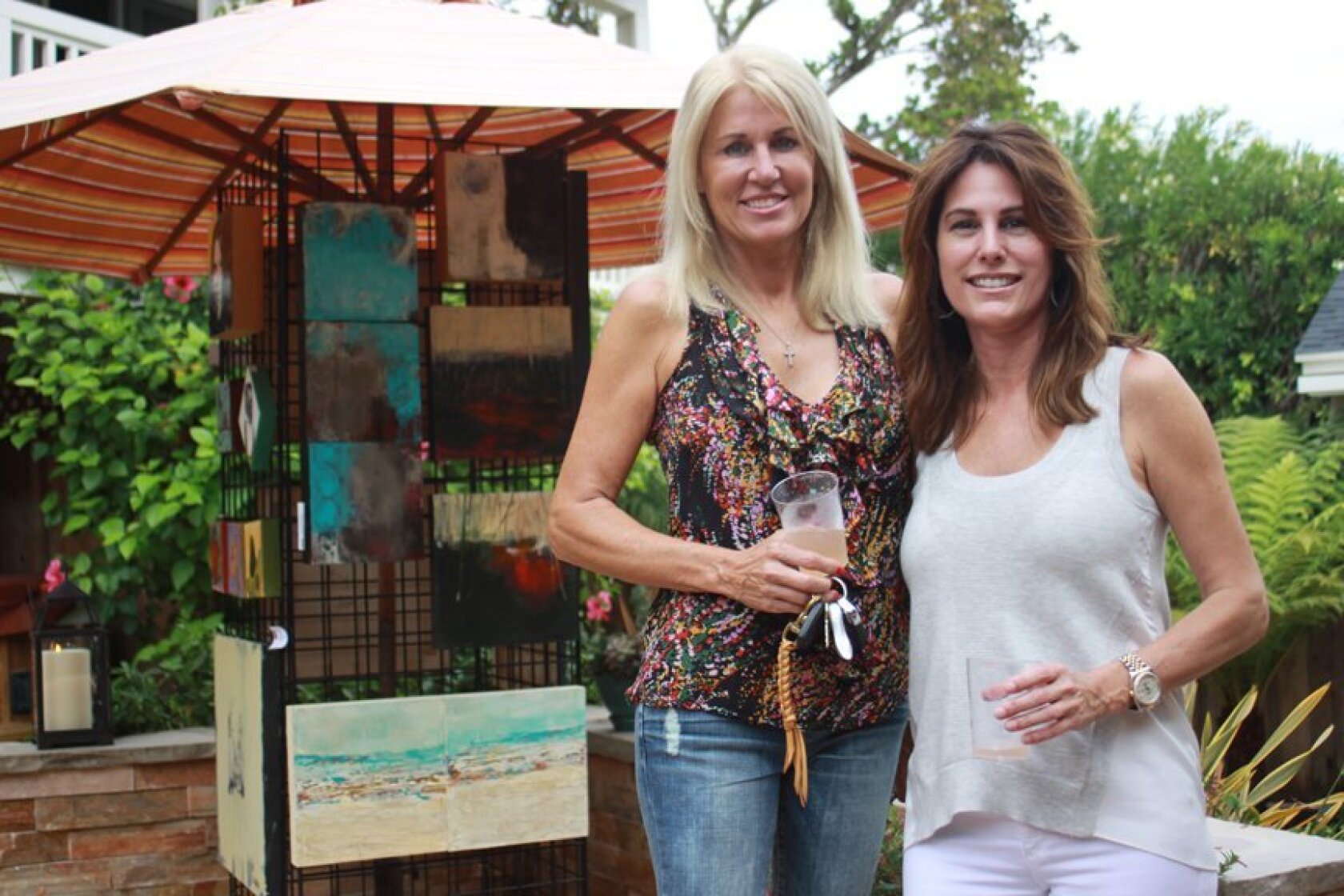 Terry Palatella and Kitty Colletti
(Ashley Mackin)
Artist Ann Golumbuk
(Ashley Mackin)
Due to rain, the Tear's hallways become a gallery, with art lining the walls.
(Ashley Mackin)
Kate Ashton, founder and mentor for the Art on 30th art center and gallery
(Ashley Mackin)
Every available room, even the kitchen, is filled with art.
(Ashley Mackin)
Event hosts Lisa and Rich Tear
(Ashley Mackin)
Artist Lynn Steffner
(Ashley Mackin)
Music by San Diego band The Flounders, care of Lou Shook and Tim Winter, plays throughout the event.
(Ashley Mackin)
Artist Samantha Jass
(Ashley Mackin)
Deanne Consoli, Pat Harris and Vince Consoli
(Ashley Mackin)
---