Architect Michael Wilkes continues his fascination with the country of Spain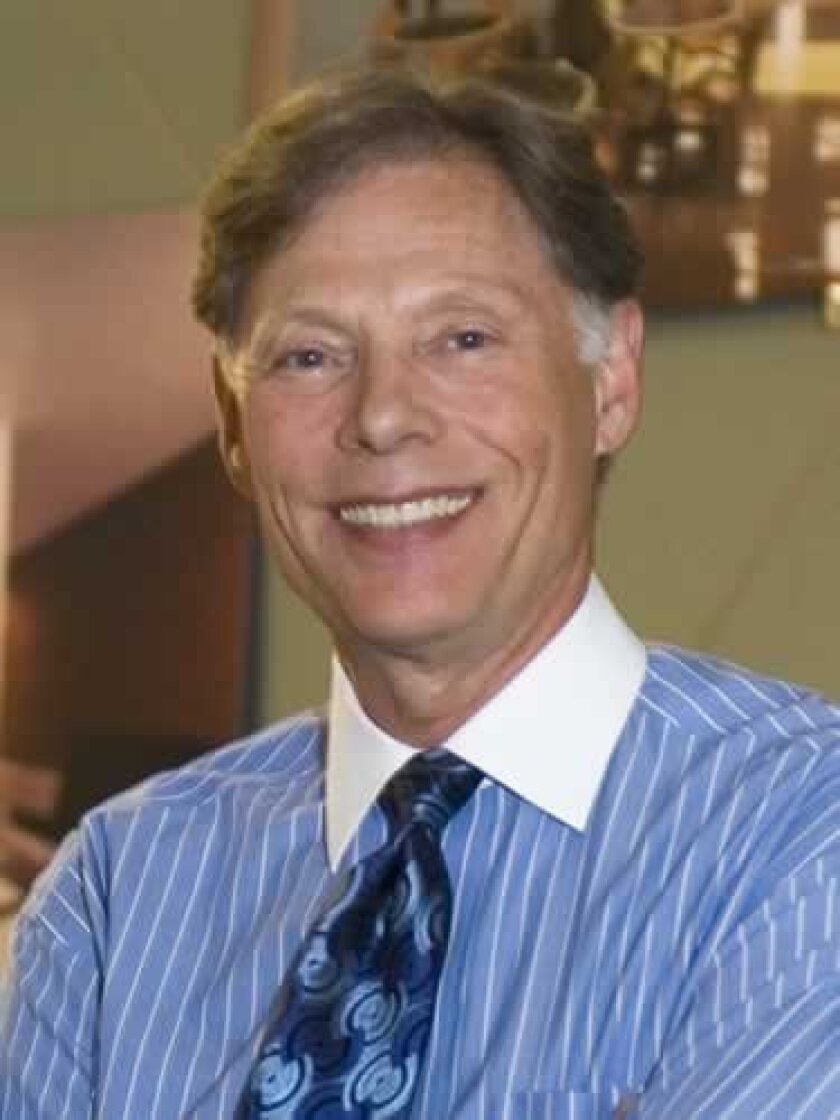 After our interview with retiring architect Michael Wilkes of La Jolla, whose final project was the new Manchester Library & Leaning Center at The Bishop's School, we knew his responses to our 10 QUESTIONS column would be another interesting read. It does not appear his recent retirement will find him at a loss for creative passions and pursuits.
What brought you to La Jolla?
(My wife) Penny and I visited La Jolla many times prior to my graduation from the University of Oregon in 1971. The beaches, weather, and professional opportunities were strong attractions leading us to settle in La Jolla.
What might you add, subtract or improve in the area?
We have exceptional coastal access in La Jolla. It would be enhanced if Coast Walk extended east along the bluffs connecting the Cove to La Jolla Shores.
Who or what inspires you?
There are so many sources of inspiration that surround me that I cannot name just one or two. Projects that are beyond my experience challenge me to learn, grow, create and "jump off the deep end." Architecture students I mentor at the University of Oregon break the bonds that limit my paradigms on design, creativity and the world.
If you hosted a dinner party for eight, whom (living or deceased) would you invite?
The first invitees would be architects Santiago Calatrava and Antonio Gaudi. La Jolla Light readers might not be familiar with Calatrava designs, but his Milwaukee Museum is astounding architecture. Other invitees might include playwrights Lee Blessing and August Wilson. I would invite poets, Billy Collins, and my wife, Penny. Sportsmen that I would include are Jimmy Clark, the Lotus Formula One driver from the 1960s, and the legendary middle distance runner Steve Prefontaine.
What are your five favorite movies of all time? Or What are you currently reading?
We see many more plays than movies. "Body of Water" by Lee Blessing presented by the Old Globe several years ago was an exceptional experience and my favorite play.
Currently, I am reading "Vainglorious Sun," by Mark Longo. Recent reads include "The Night Circus" by Erin Morgenstern, "The Piano Tuner" by Daniel Mason, "Hotel on the Corner of Bitter and Sweet" by Jamie Ford, "IQ84" by Haruki Murakami and "11/22/63" by Stephen King.
What is your most-marked characteristic?
I think this question is best answered by others.
What is your motto?
Nike coined my favorite quote, "Just do it." There are many things that prevent us from achievement, but the biggest obstacle is our own inertia.
What would be your dream vacation?
Penny and I have visited Spain on four occasions. Short vacations are like tapas, just a taste of the culture, arts, and country. A perfect vacation would be six months in Granada, Spain sprinkled with bike rides in their Sierra Nevadas.
What is your greatest extravagance?
Oregon Duck sports! We attend most football games and follow many of the other sports teams. California Bicycles on La Jolla Boulevard might challenge this because I am addicted to their bikes.
Which San Diego architects do you admire?
There are four San Diego architects that I find inspirational. Clearly my partner, Homer Delawie, FAIA, and his mentor, Lloyd Ruocco, FAIA are important influences on my work. Equally important was Roy Drew, FAIA, and Bob Mosher, FAIA. I enjoyed the good fortune of having Bob and Dale Nagle, FAIA, serve as mentors on my recent design for the Tamarack Apartments at the historic Muir College Campus at UCSD. Bob and Dale designed Muir College and any new project there deserved their insight.
---