Alt.pictureshows marks its 10th year screening shorts in La Jolla
By Lonnie Burstein Hewitt
The San Diego Museum of Contemporary Art's short film fest, alt.pictureshows, will celebrate its 10th anniversary on Thursday, Aug. 30 with close to 30 thought-provoking, funny, and rarely seen shorts from around the world at Sherwood Auditorium, 700 Prospect St.
Part film festival and part art happening, the event will also feature some of the greatest alt.hits of the past decade — that is, some of the personal favorites of MCASD film curator Neil Kendricks, who started alt.pictureshows in 2003, when he was a grad student in Television, Film and New Media at SDSU.
"From the beginning, I wanted this to be an alternative to the multiplexes," Kendricks said. "I wanted people to see things they wouldn't get to see anywhere else, films that are personal statements, not just calling cards."
Kendricks mostly scouts out films and filmmakers at the annual Sundance Film Festival, a world-famous showcase at the institute founded 30 years ago by Robert Redford to encourage new voices in American film. Since alt.pictureshows is pretty much budget-less, it's not easy to get filmmakers to submit their work for a one-night stand in La Jolla. Participation is by invitation only, and Kendricks does his best to assemble films that share "a common sensibility or atmosphere."
"It's challenging," he admits. "I have to be really persuasive, especially since having a film shown in a museum isn't necessarily going to help a filmmaker's career. What draws them in is our format, the 'physical channel-surfing' idea."
At alt.pictureshows, you don't just sit down and watch. Films are shown in five different spaces throughout the museum, grouped under idiosyncratic categories like "Occupy My Heart" and "Delirium Alley." You're free to wander from space to space until you find something you connect with, and then stay until you have the urge to move on.
You may catch the last part of a film, and come back for the first part ... or not. Along the way, there are people to meet, chat with, compare notes with, even have a drink with on the Oceanview Terrace — all accompanied by the sound (and sight) of music videos.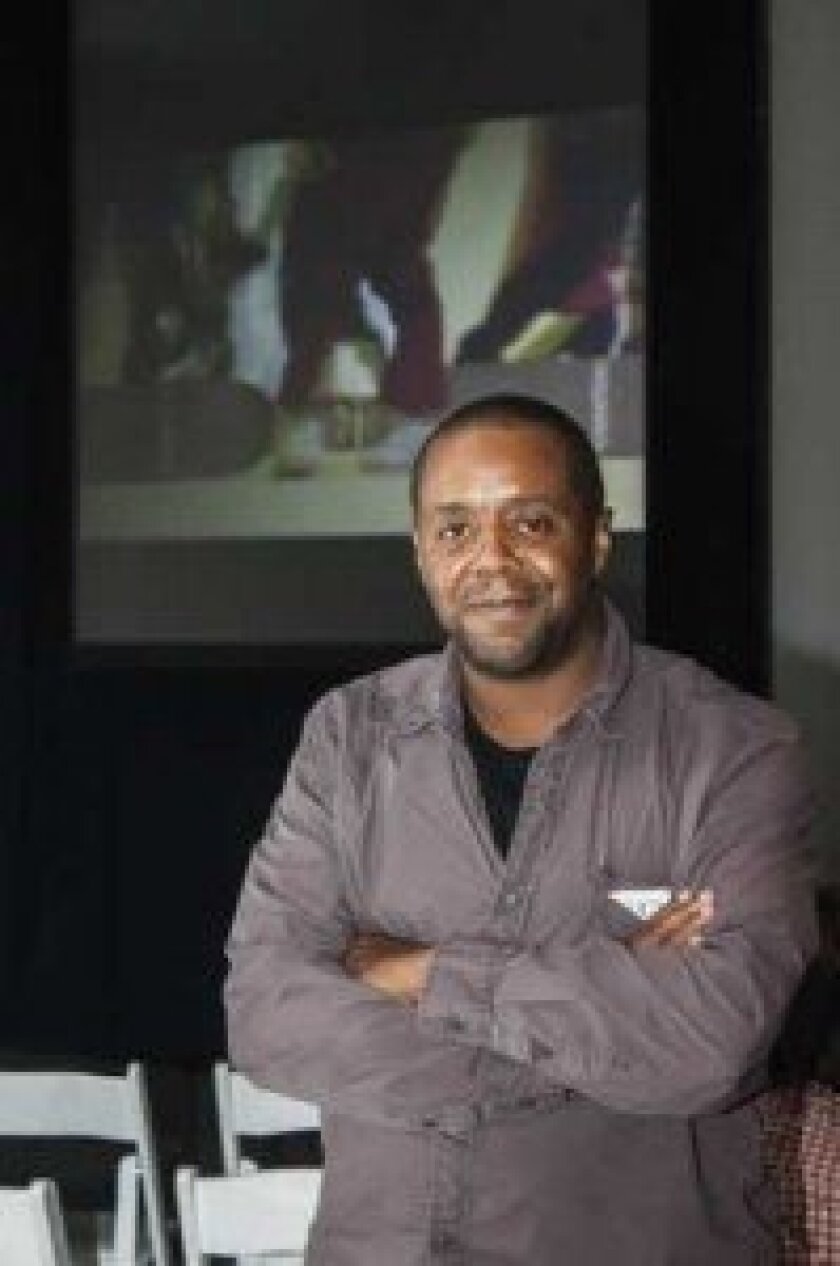 Kendricks, who is currently at work on a feature–length documentary, "Comics Are Everywhere," which chronicles the creative journeys of several comic-creators, will show his own three-minute "Loop" as one of the Greatest Hits. "Loop," which Kendricks describes, as "a cinematic poem about a man who is literally out of synch with his environment," is the shortest of the evening's shorts, and was first screened at the first alt.show 10 years ago.
The evening's longest short is one of Kendricks' favorites: Lucy Walker's 39-minute Oscar-nominated documentary, "The Tsunami and the Cherry Blossom," an extraordinary look at the aftermath of the Japanese earthquake and tsunami in 2011. "It's lyrical and profoundly poignant without being depressing," he said.
Other highlights:
• "Tooty's Wedding," by British filmmaker Frederic Casella, a comedy of errors about a hapless couple attending a worst-case-scenario wedding;
• Benh Zeitlin's "Glory at Sea," a 25-minute test run for the themes of his celebrated feature, "Beasts of the Southern Wild," an apocalyptic fantasy which took top awards at Sundance and Cannes this year and is currently showing in local theaters;
• Anna Musso's touchingly compassionate "L Train."
"It's almost a perfect short," said Kendricks. "She zeroes in on a small human moment, there's not even any dialogue, but it says so much."
If you go
What: alt.pictureshows 2012
When: 7 p.m. Aug. 30
Where: MCASD-La Jolla, 700 Prospect St.
Tickets: $5, free to MCASD members
Contact: (858) 454-3541
Website:
mcasd.org
---