Air show will salute San Diego's wartime spirit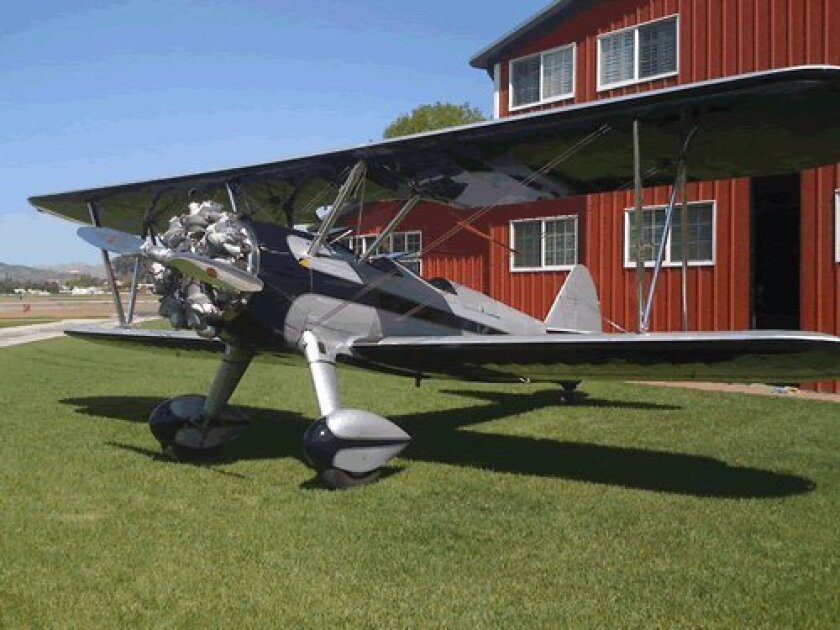 From Local Reports
Area aviators will play key roles in the 18th annual "Wings Over Gillespie" Air Show, June 1-2 at Gillespie Field in El Cajon. The weekend event features fly-bys, mock battles and tributes to military veterans.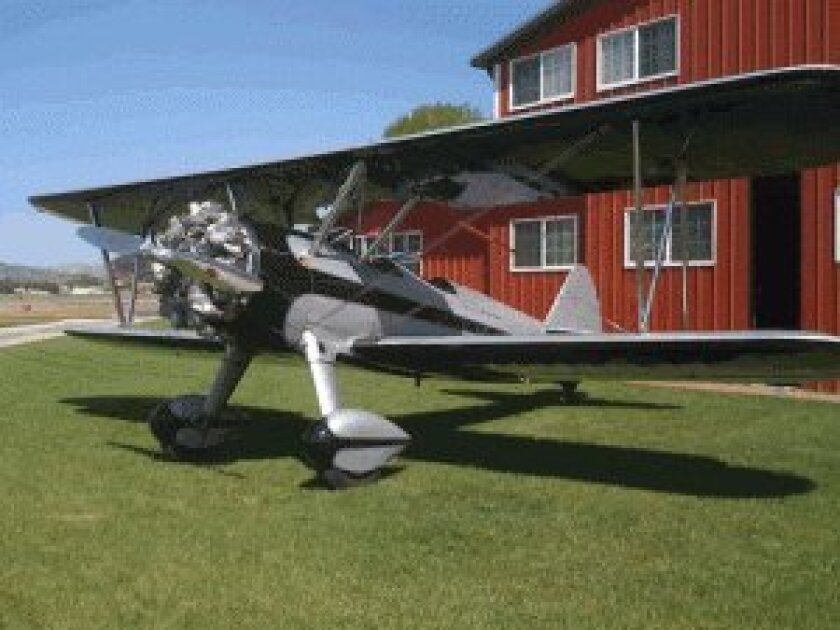 This year's show commemorates San Diego's contributions to World War II and its "Arsenal of Democracy," the fleet of war machines that were designed or built here. Dozens of planes will take to the skies during the event, including Consolidated's famed "flying boat," the PBY Catalina, and one of the few PB4Y-2 Privateers still flying today.
Aviation buff Bill Allen of La Jolla, whose family's roots in real estate and polo go deep, will fly a rare 1940 Ryan STM2, built in town under military contract for the Dutch, and later flown by the Royal Australian Air Force. Allen not only flies vintage aircraft, he collects them, boasting a small fleet of planes that includes a 1945 Stearman PT-17, once owned by the late actor Steve McQueen. Allen and his wife, Claudia, own and operate the Allen Airways Flying Museum at Gillespie Field, a collection of aviation memorabilia — from posters to battered propellers, leather helmets, and even a gas can used to refuel Lindbergh's Spirit of St. Louis.
The air show chair is Bob Simon of Del Mar, a retired American Airlines captain and Naval aviator, who now owns and flies a Stearman biplane named after his wife, D'Marie. Also from Del Mar is assistant chair Erich Moulder, a corporate jet pilot, who will fly "Sassy," a SNJ World War II trainer in the show.
Last year's air show chair, John Telles of Vista, is a retired Marine pilot who flew the presidential helicopter known as Marine One during the Nixon and Ford administrations.
New to this year's show is the Silver Wings Wing-walking team, combining flying and artistry in a dynamic sky ballet on the wings of Stearman bi-planes. The only Northrop N9M Flying Wing returns, along with John A. Collver and his AT6/SNJ "War Dog," a World War II trainer performing in an aerial display to the strains of patriotic music.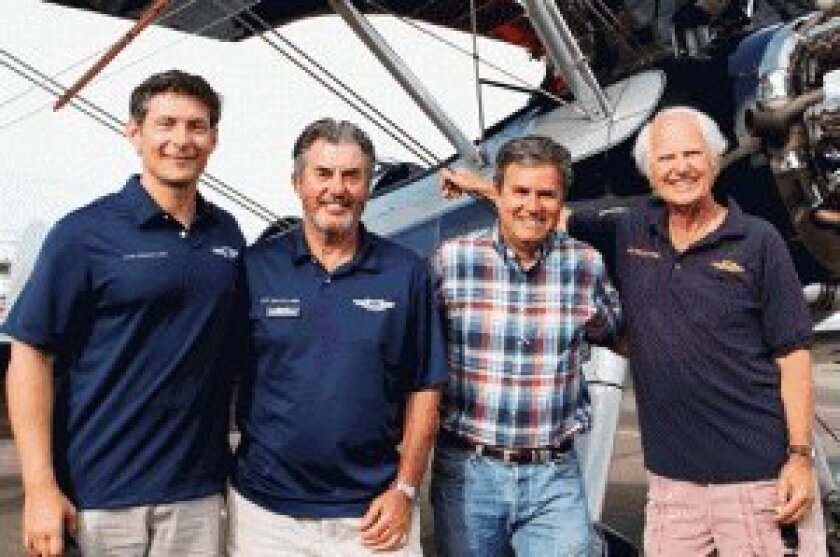 The show also features dozens of educational displays from NASA, the military services and defense contractors, along with booths offering everything from aviation art to airplane models. Food and beverages, including a beer garden, will be available. There will also be a Kids' Zone. Friday is an Education Day for San Diego County students, and is not open to the public.
"Wings over Gillespie" is presented each year by Air Group One, the San Diego Wing of the Commemorative Air Force (CAF), a non-profit volunteer organization dedicated to preserving the history of the people and planes of World War II. Led by Wing Leader Jim McGarvie, Air Group One also sponsors fly-overs for veterans' events; hands-on workshops for students focusing on A-STEM (Aviation, Science, Technology, Engineering and Math); and "Fly Days" on first Fridays with live music, craft beer and wine, food and vintage airplane rides at the Gillespie Field Cafe.
For more information, e-mail info@ag1caf.org
If you go
■ What: 'Wings Over Gillespie' Air Show
■ When: 9 a.m. to 4 p.m., June 1-2
■ Where: Gillespie Field, 1960 Joe Crosson Drive, El Cajon
■ Tickets: From $8
■ Parking: Free
■ Website:
ag1caf.org
---