Air show takes off at MCAS Miramar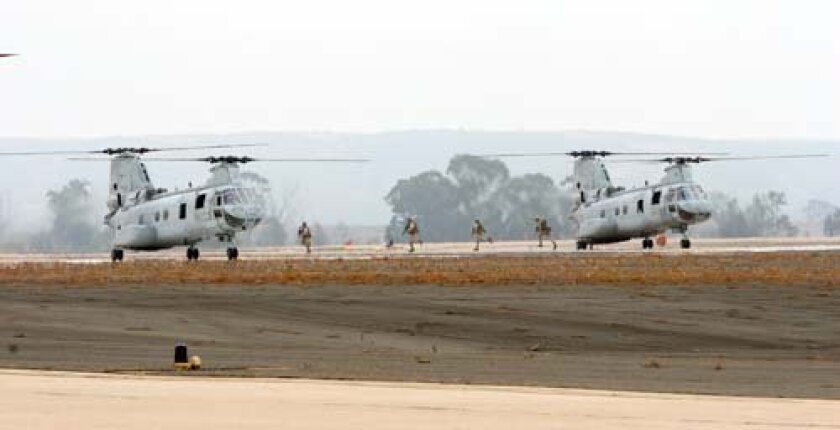 City News Service
MCAS Miramar opened its doors to thousands of spectators Friday at the kickoff of the annual Miramar Air Show.
This year marks the 100th anniversary of naval aviation, and event organizers have dubbed this year's Air Show, A Salute to San Diego: Birthplace of Naval Aviation.''
The three-day event features performances by the U.S. Navy Blue Angels, the Marine Air-Ground Task Force and the Army Golden Knights Parachute Team. Spectators will also be able to see active duty aircraft, historic warplanes, propeller planes, a sailplane, hang gliders, tanks and a jet-powered truck.
About 700,000 people turned up to see the Miramar Air Show last year.
General admission and parking are free. Reserved seating, including grandstand and box seats, are available for purchase on base during the event. They can also be purchased in advance by calling (877) 772-5425 or online at
www.miramarairshow.com
.
Reserved seating starts at $11 for adults and $8 for children on Friday, $7.25 for adults and $4.25 for children on Saturday, and $8.50 for adults and $5.25 for children on Sunday. Prices increase depending on the time and day of the show, and the type of reserved seating.
---