Business Spotlight: The Liquid Facelift at Aesthetic Center of La Jolla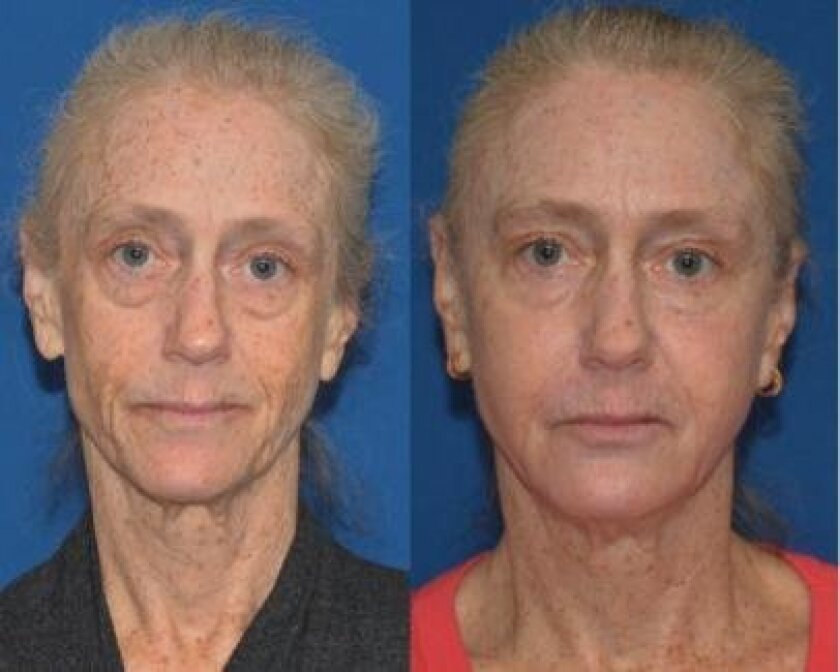 • BUSINESS SPOTLIGHT:
Over the past decade, injectable fillers have revolutionized our approach to facial rejuvenation. No longer is facelift surgery the only alternative for San Diegans who wish to look as young as they feel. It is now possible to schedule an appointment and within 30 minutes walk out with a revolumized, fresher and younger appearing face.
One reason for this is the variety and quality of injectable fillers now available. These synthetic materials act by either hydrating skin and support tissues of the face, or by stimulating collagen production — the building block for the skin's supportive layer. By increasing volume and support for skin and its underlying tissues, we can counter the loss of bone and fat that occurs as we age. Expert injectors have a variety of fillers to choose from and can tailor treatment for each patient, using the best filler for each specific facial zone.
Another reason for the surge in liquid facelifts is our new approach to analyzing aging faces.
When injectable fillers first gained popularity in the beginning of the previous decade, most patients only had their smile lines or lips injected. Today, we look at the entire face, starting with temples and forehead and continuing down to the jawline and even the neck. We know that the cheeks and temples lose volume, leading to progressive sagging of the jowls and upper neck. By treating these "supportive" areas of the face, we can enhance the face as a whole, leading to a younger, more natural look.
The Liquid Facelift, while often a quick and easy procedure for most patients, is not without risks. Fillers may cause bruising, swelling and asymmetry. While "temporary" fillers can often be dissolved and reinjected if there is lump, other fillers are very long lasting or permanent. For these reasons prospective patients should research and trust their provider, and avoid medical spas that are not affiliated with an experienced and board certified facial plastic surgeon or dermatologist.
— Dr. Roy David specializes in facelift surgery, including the "La Jolla Lift" procedure, and is medical director of the Aesthetic Center of La Jolla medical spa. Dr. David is a board certified Facial Plastic Surgeon in practice in La Jolla since 2005. For more information, call (858) 658-0595 or visit LJaesthetic.com
The Business Spotlight features commercial enterprises that support the La Jolla Light.
---