23rd chamber music series opens at the Athenaeum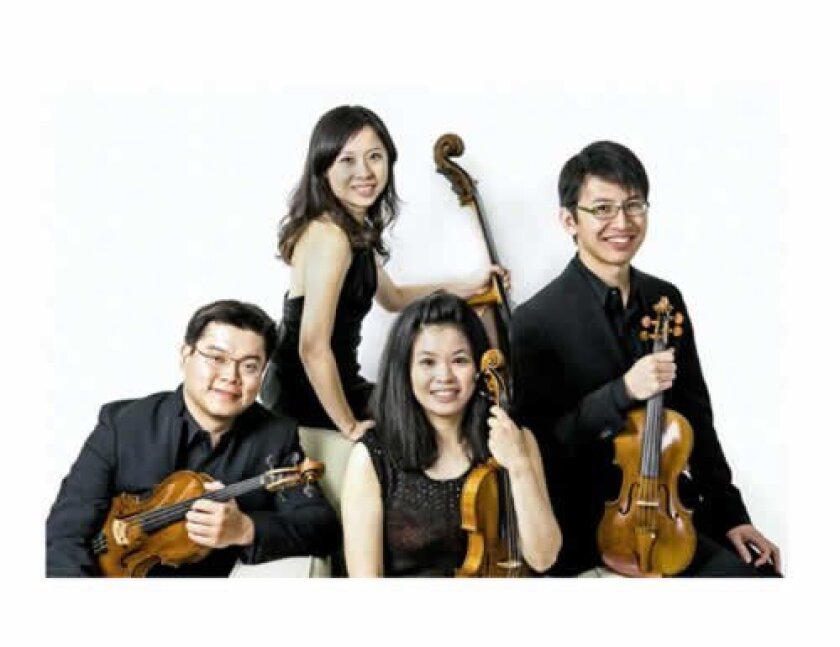 From Athenaeum reports
The 23rd anniversary season of the Barbara and William Karatz Chamber Concert Series will open on Oct. 27 at the Athenaeum Music and Arts Library, 1008 Wall St.
These six, 7:30 p.m. concerts allow the audience to enjoy chamber music as it was intended — in a warm, intimate setting. All are followed by a reception with the artists.
Series tickets are $233 for members, $263 for nonmembers. Individual concerts are $40 and $45 at (858) 454-5872 and
ljathenaeum.org/chamberconcerts
■ Sunday, Oct. 27: Formosa String Quartet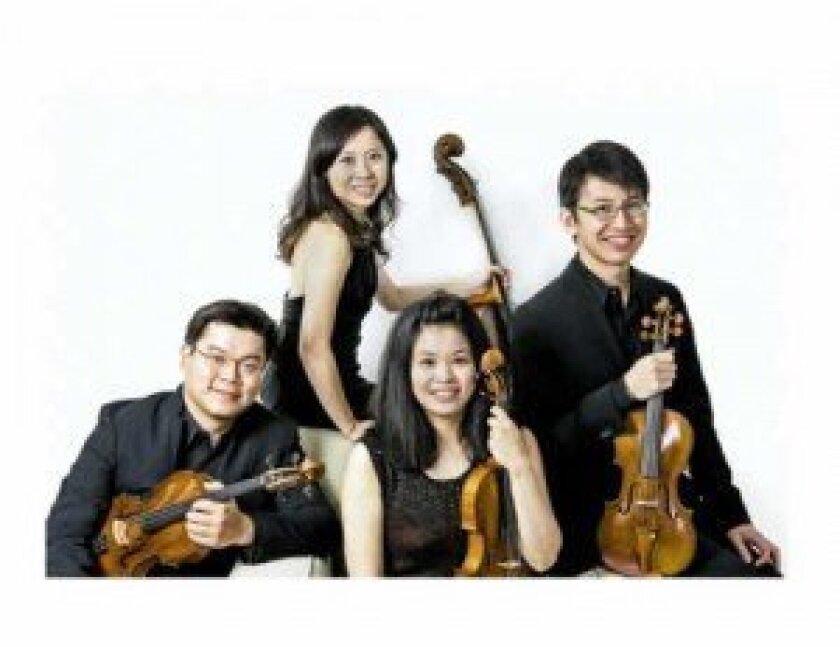 Jasmine Lin, Wayne Lee, Che-Yen Chen and Ru-Pei Yeh have established themselves as leading solo, chamber and orchestral musicians. With degrees from Juilliard, Curtis and New England Conservatory, they have performed in major venues around the world.
■ Friday, Nov. 1: New York Polyphony
Praised for a "rich, natural sound that's larger and more complex than the sum of its parts" (NPR), New York Polyphony is regarded as one of the finest vocal chamber ensembles in the world. The four men will perform the West Coast premiere of Gregory Brown's "Missa Charles Darwin."
■ Thursday, Nov. 14: Pianist Kuok Wai-Lio
■ Thursday, Feb. 20: Violinist Sarah Chang
■ Tuesday, April 8: Parker Quartet with Violinist Kikuei Ikeda.
Hailed by the New York Times as "something extraordinary," the Grammy Award–winning Parker Quartet has rapidly distinguished itself as one of the preeminent ensembles of its generation.
■ Tuesday, April 15: Trio Sorpresa
---