2012: A Year Like No Other in La Jolla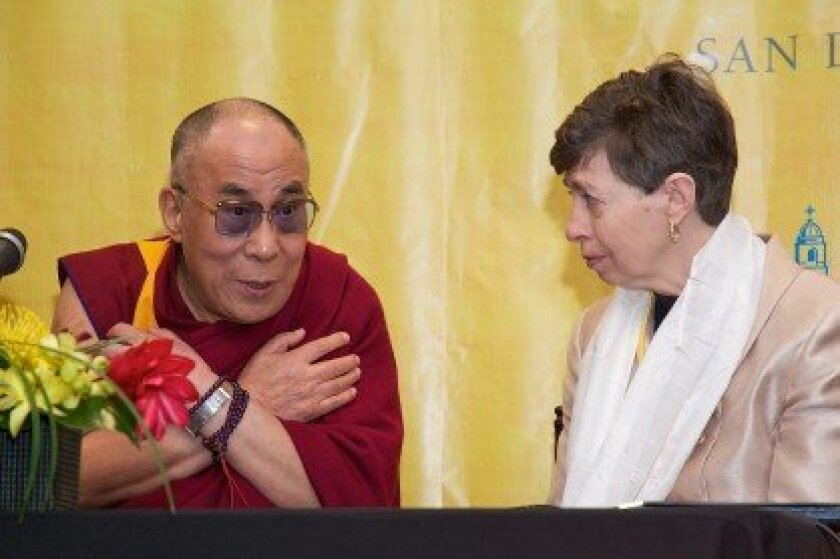 Compiled by Pat Sherman
Though La Jollans seemed more concerned with the condition (and aroma) of their coastal cliffs than any looming "fiscal cliff," 2012 saw the Village facing threats to its own "Wall Street." Meanwhile, a certain Dunemere Street denizen pleaded his case for the presidency, as various high-profile individuals graced us with their presence — from First Lady Michelle Obama to former Secretary of State Condoleezza Rice and the Dalai Lama.
Here's a month-by-month playback of stories that made headlines in The Jewel this year.
January
•
Foul Stench:
The year started off on a cry note, as La Jollans frustrated by the sickening stink wafting from the Cove rallied to demand a solution. A year later, they are still holding their breath — and noses.
•
Please, Mr. Postman:
The U.S. Postal Service (USPS) announced plans to sell the Wall Street post office and relocate services to a smaller facility within or near the Village. Stay tuned.
•
Somebody's Watching:
La Jolla resident and presi- dential candidate Mitt Romney begins receiving Secret Service protection at his Dunemere Drive beach home.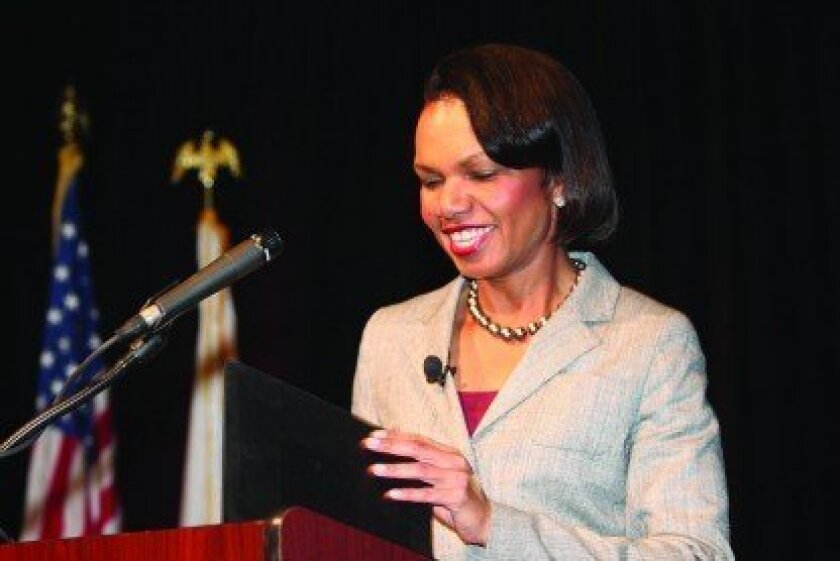 February
•
Use The Force:
Responding to USPS's plans to sell the Wall Street post office, the La Jolla Historical Society and other La Jollans form a task force and three-pronged plan to save the community treasure.
•
Back to the Future:
Architect Jim Alcorn's long-proposed Prospect Street beautification plan, the Belvedere Promenade project, is resuscitated, receiving unanimous approval from the La Jolla Town Council.
•
Should It Stay, or Should It Go?
The Mt. Soledad Memorial Association asks the U.S. Supreme Court to review an appeal of a 2011 ruling that found the Mount Soledad cross to be unconstitutional. The Supreme Court denies to hear the case in June. It is likely to return to federal court for a resolution.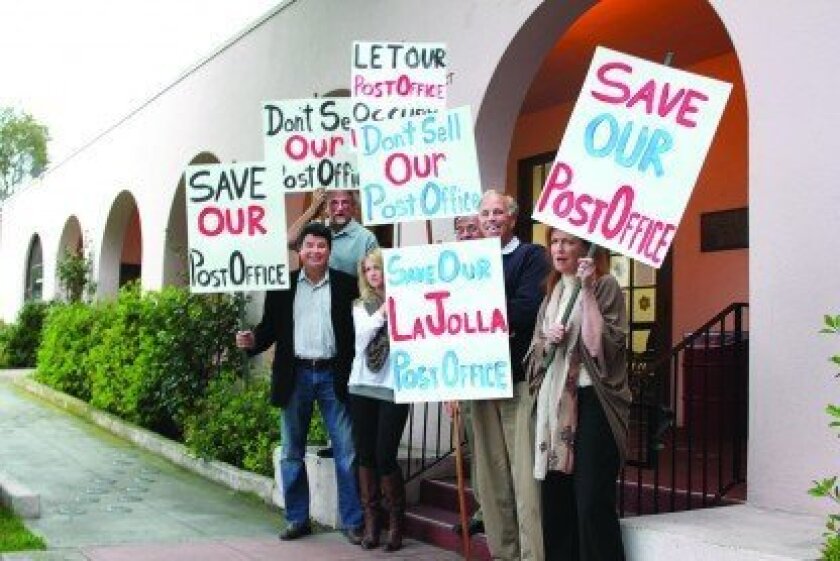 March
•
Luxury Lift:
Details of Mitt Romney's La Jolla home rebuild cause a national stir. They include a $55,000 "Phantom Park" car elevator, like that used by Britney Spears and Harrison Ford.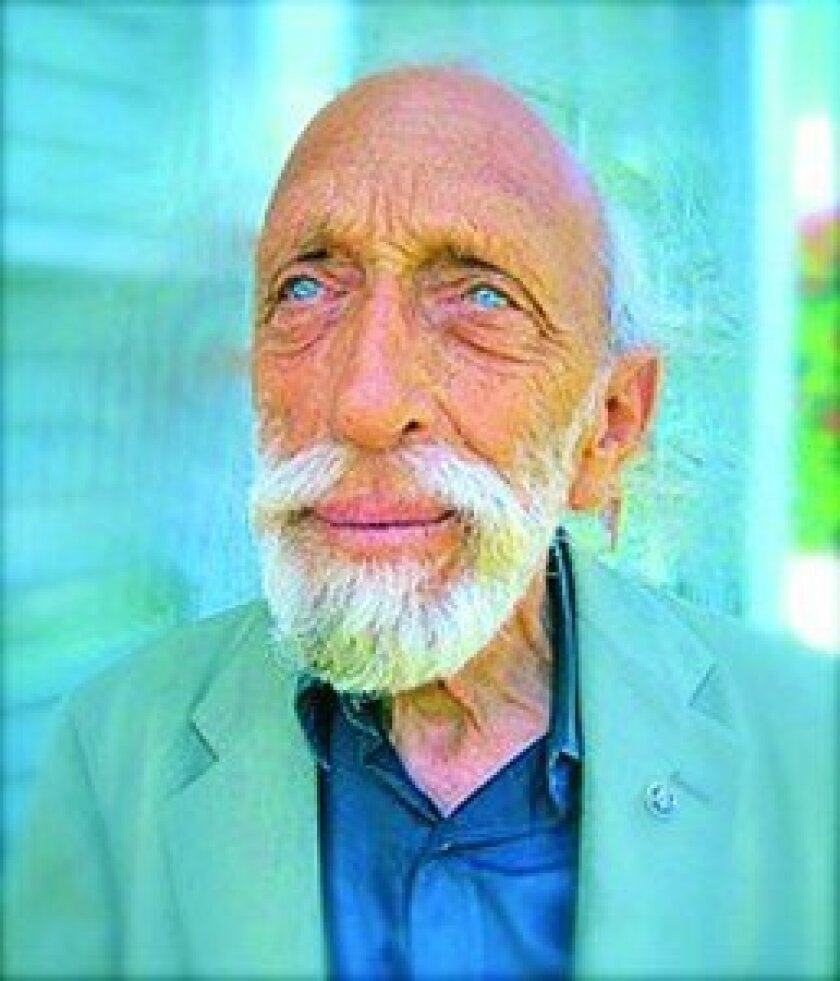 •
Buddy, Can you spare a quarter (million)?
The Children's Pool Walkway Beautification Project — with an estimated price of around $250,000 — receives La Jolla Community Planning Association approval.
•
Funeral for a Friend:
Colorful and articulate La Jollan Alfonso de Bourbon, who claimed to anyone who would listen that he was the heir of Spanish royalty, dies in a tragic dumpster accident behind Jonathan's Market.
•
No. 6:
Ann Hamilton's "the sea" at 1111 Prospect St. becomes the sixth installation in the La Jolla Community Foundation's Murals of La Jolla project.
April
•
Peace and Perplexity:
His Holiness the 14th Dalai Lama delivers a message that is equally inspiring, humorous and incomprehensible at UC San Diego.
•
Diver Dues:
The La Jolla Shores Association calls for regulations that would require scuba divers to pay permit fees for park and beach upkeep, similar to what is done with kayak instructors and surf camps.
•
Teen Trustee:
La Jolla High School student Emiliano De Riquer becomes only the second La Jolla resident under age 18 to serve as a La Jolla Town Council trustee in the group's six-decade history.
•
Piece of Mind:
More than 400 people gather at the Cuvier Club to tell USPS representatives how they feel about the agency's plans to sell the Wall Street post office.
May
•
Lead Agency:
As the La Jolla Village Merchants Association parts ways with its first executive director, its board votes to help shepherd the Belvedere Promenade project toward fruition.
•
Six Feet Under:
City wraps up undergrounding of overhead utility lines for 950 customers. Several older communities in La Jolla are scheduled to undergo the same process in coming years.
June
•
Digging Its Heels In:
The City of San Diego says "no" to the first of several organic, biodegradable cleansers proposed to rid rocks at La Jolla Cove of their stench.
•
60 and Strong:
Bird Rock Elementary School celebrates its sixth edifying decade.
•
Lighting the Way:
Mt. Soledad Memorial Association announces plans to light the U.S. flag, steps and memorial plaques at its mountain-top veterans memorial. The plan to light the plaques, deemed too intrusive by residents, is later scrapped.
•
Haute Stuff:
La Jolla Village Merchants Association hosts its first Haute La Jolla Nights event (the next such events will coincide with the Farmers Insurance Open golf tourney the last week of January).
July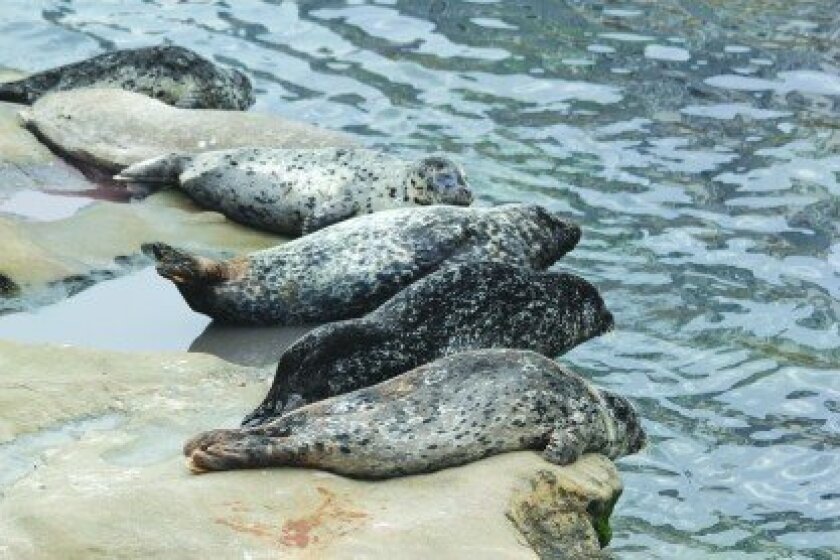 •
Bang-Up Job:
Despite prolonged legal challenges by an environmental attorney, La Jolla's annual fireworks display goes on as planned.
•
On a Rope:
The California Coastal Commission rules in favor of a year-round guideline rope at La Jolla Children's pool to keep humans a seals a safe distance apart.
•
Cat Capers:
After a rash of La Jolla cat disappearances that county animal control officials say is due to coyote attacks, a Chicago family is reunited with the rare feline it lost while vacationing in the Village.
August
•
Bill of No-Sale:
With prompting from the Save Our La Jolla Post Office Task Force, Congresswoman Susan Davis authors the Community Post Office Relocation Act, aimed at saving the Wall Street post office and other potentially historic post offices across the nation from being sold for development or alternate uses.
•
Righteous Reading:
The Bishop's School opens its $10 million, 22,000-square- foot Manchester Library and Learning Center.
•
Fortune Smiles:
Former La Jolla restaurateur Sheila Fortune is named the Village Merchants Association's new executive director.
•
Out of the Blue:
Offering little explanation, La Jolla Town Council President Cindy Greatrex announces she is stepping down from the position after just months in the role. Several trustees also tender their resignations.
September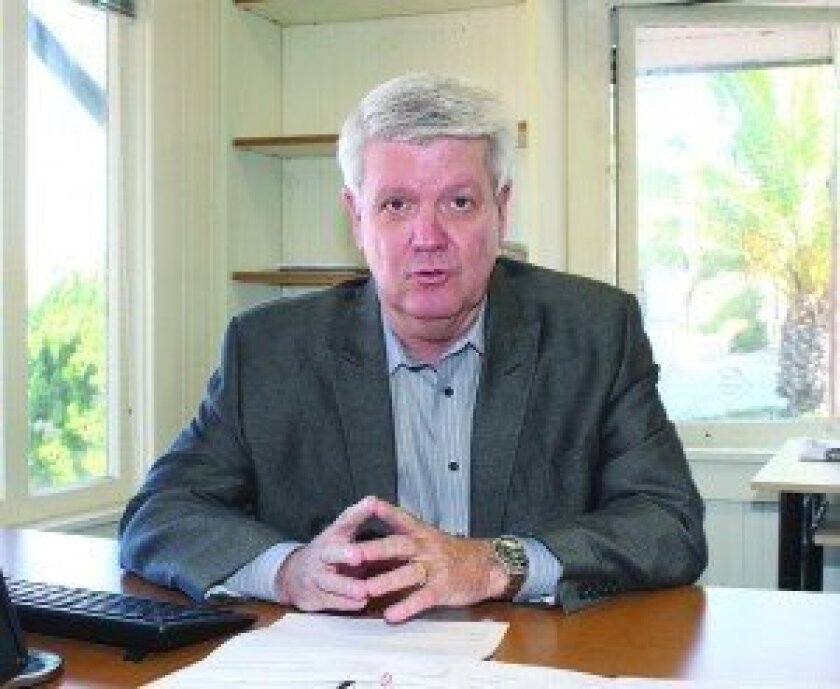 •
Old Fox, New Fox:
Outgoing UC San Diego Chancellor Marye Anne Fox passes the torch to former Carnegie Mellon engineering Dean Pradeep Khosla. The La Jolla Historical Society hires Heath Fox as its new executive director.
•
Town Council Rights Itself:
Having resolved an apparent internal strife, Greatrex resumes her role as Town Council president and a slate of new and returning trustees is ratified to help her guide the organization.
•
Red Carpet Treatment:
For the first time, the San Diego Film Festival partners with the Village Merchants Association to hold part of its annual event at the Museum of Contemporary Art San Diego in La Jolla.
•
Rope Rejected:
For the second time in two years, the San Diego Planning Commission rules against installing the guideline rope at Children's Pool beach year-round.
October
•
Off With Its Head:
Frustrated community members who say Scripps Institution of Oceanography misled them on the proposed height of its new Marine Ecosystem Sensing, Observation and Modeling laboratory call for UCSD and Scripps to remove a story from the structure, which they say is blocking coastal views.
•
No. 7:
The La Jolla Community Foundation's seventh mural installation, "House," by Robert Ginder, is unveiled at 1162 Prospect St., home of the new La Jolla Information Center, operated by the Village Merchants Association.
November
•
Election Day:
Two La Jollans triumph in their quest for public office. City Councilwoman Sherri Lightner handily nabs a second term, while Port Commissioner Scott Peters seals the deal in his bid for a Congressional seat.
•
Divine Reinvention:
The La Jolla Community Center (formerly Riford Center) unveils impressive renovations to its center at 6811 La Jolla Blvd.
•
End of an Era:
Former
San Diego Union-Tribune
publisher and longtime La Jollan David Copley dies at age 60.
•
No. 8:
Not content with donating just two murals this year, the La Jolla Community Foundation forges ahead, adding Richard Allen Morris's "Applied" to its tapestry of public artworks, at 7744 Fay Ave.
December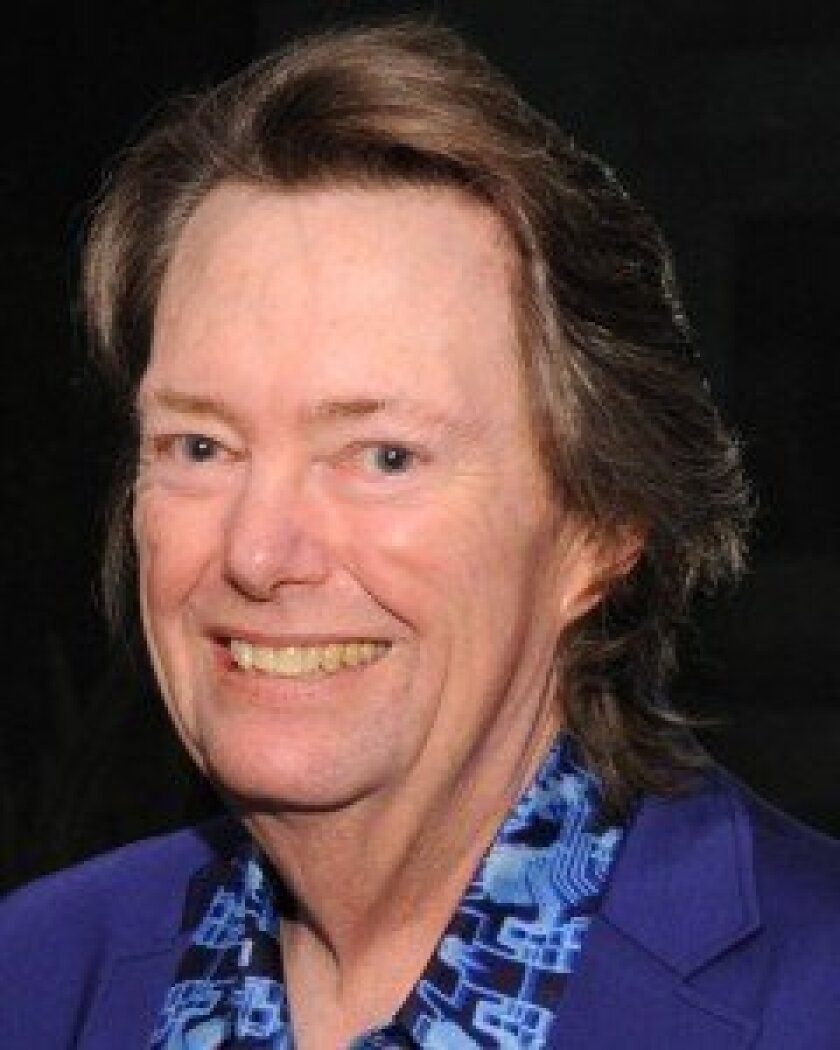 •
Miracle on Girard Avenue:
Despite fears that dried-up funding sources would pull the plug on the 55th annual La Jolla Christmas Parade, the event reportedly reaps its largest turnout in history.
•
Belle of Bird Rock
: Certified Financial Planner Jacqueline Bell takes the reins as the Bird Rock Community Council's new board president.
•
"Seal" of Approval:
Mayor Bob Filner chats up constituents at La Jolla Playhouse his first day in office, then visits Children's Pool beach Dec. 15 — showing major love and support for the seal colony during both stops.
•
Bulldozer Backlash:
A year after Irving Gill's historic Windemere cottage was demolished, historic preservationists question the steps that were taken to gain approval for the Dec. 23, 2011 destruction of Gill's beloved Craftsman-style cottage.
•
Stench Stay:
Whether due to recent rain storms or the efforts of "push broom" radio jock Mike Slater, the La Jolla Cove stench takes a much-appreciated holiday hiatus.
•
Hearts Pine:
In a statement by the parents of 6-year-old Sandy Hook Elementary School shooting victim Avielle Richman, the couple speaks of how their daughter, a former San Diegan, once loved exploring Torrey Pines State Beach.
---