8 Images
La Valencia Turns 90: Story of a 90-year-old 'Pink Lady' and the Village that loves her
La Valencia turns 90
Although many locals believe La Valencia hotel's nickname 'Pink Lady' orginates from the color of its stucco, the first lady in pink was this 1928 tile portrait of a Spanish maiden in traditional dress by Ernest Batcheler, which has lived at the complex for almost 90 years.
()
La Valencia 90
The iconic pool in front of the Pacific Ocean at La Valencia hotel in La Jolla.
()
La Valencia turns 90
La Valencia Hotel in 1945. Taken by Robert Mosher. Courtesy of La Jolla Historical Society.
(Robert Mosher / )
La Valencia 90
The Cafe La Rue murals were painted at the same time as The Whaling Bar mural by artist Willing Howard, who resided at the hotel.
()
La Valencia 90
This 1928 tile work portrays a classical scene of Poseidon, and was done by the same artist who made the 'Pink Lady,' Ernest Batcheler.
()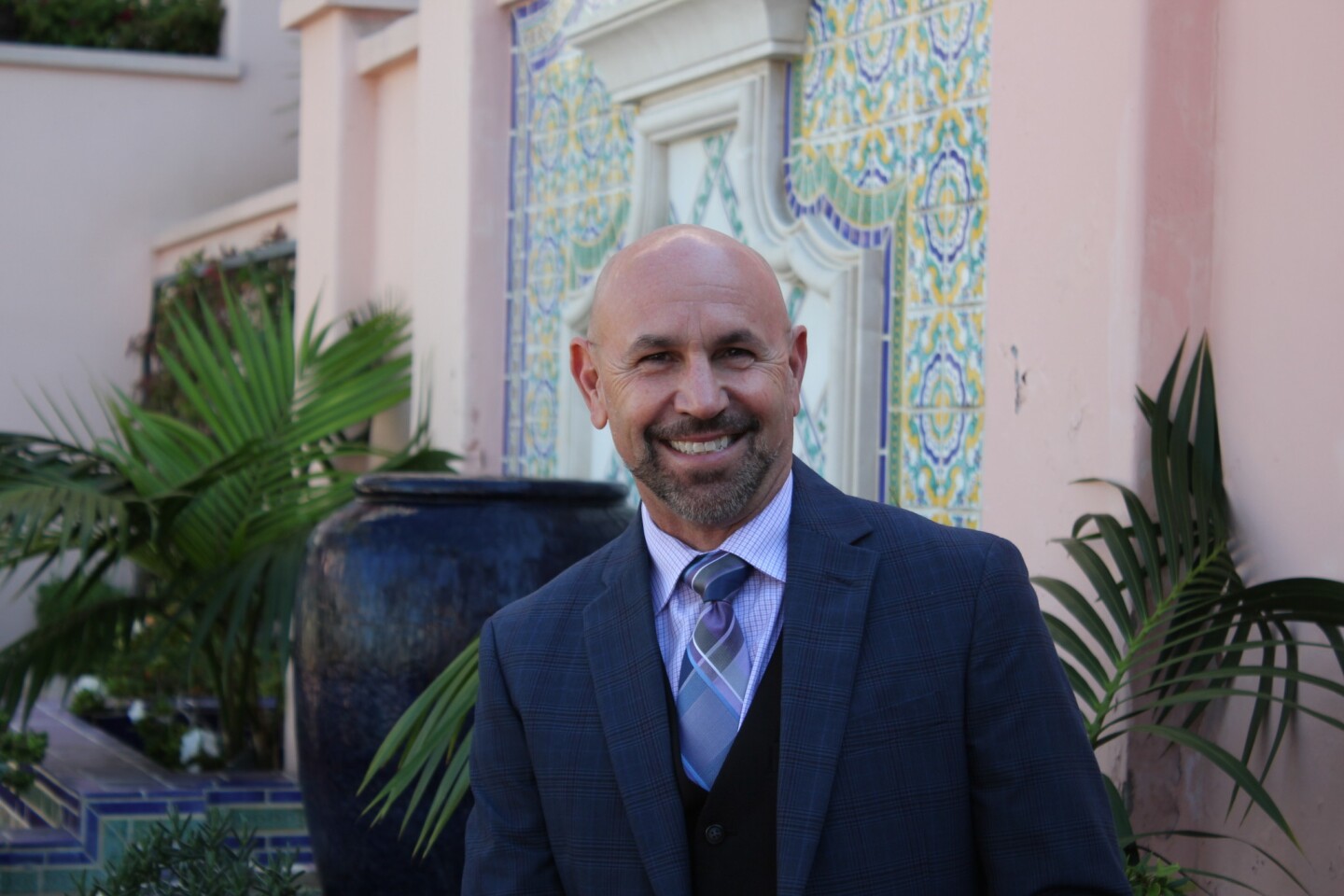 La Valencia 90
La Valencia managing director Mark Dibella
()
La Valencia 90
One of the 53 different types of tile works on the premises
()
La Valencia 90
Tile works scattered throughout the hotel contribute to La Valencia's 'Spanish' style.
()