WALTER MUNK: La Jolla celebrates centennial of 'The Einstein of the Oceans' on Oct. 19
One of the most illustrious of the more than 72,000 centenarians in America today is oceanographer, geophysicist and longtime La Jollan Walter H. Munk, who celebrates his 100th birthday Oct. 19.
Often referred to as "The Einstein of the Oceans," Munk is a mainstay of Scripps Institution of Oceanography and considered the world's greatest living oceanographer. So there will be many centennial celebrations, starting with the dedication of La Jolla Shores Boardwalk, now officially named Walter Munk Way (3 p.m. Wednesday, Oct. 18 at Kellogg Park).
His actual birthday has been declared "Walter Munk Day," in the City of San Diego, and visitors to Birch Aquarium are invited to join the festivities there and feast on free cupcakes (2 p.m. Thursday, Oct. 19).
On Saturday, Oct. 21, at 10 a.m. and 1 p.m., there will be special tours of SIO, including a visit to the Munk Lab at the Institute of Geophysics and Planetary Physics (IGPP), which he helped create. Tours are free, but pre-registration is required: bit.ly/munktour
Finally, on Thursday, Oct. 26 at Scripps Forum for Science, Society and the Environment, there will be a Centennial Conversation with Walter Munk and His Serene Highness Prince Albert II of Monaco, a passionate advocate for oceangoing exploration and research. Attendance at the event is by invitation only, but the Conversation will be livestreamed 11:30 a.m. at scripps.ucsd.edu/symposiums/munk100/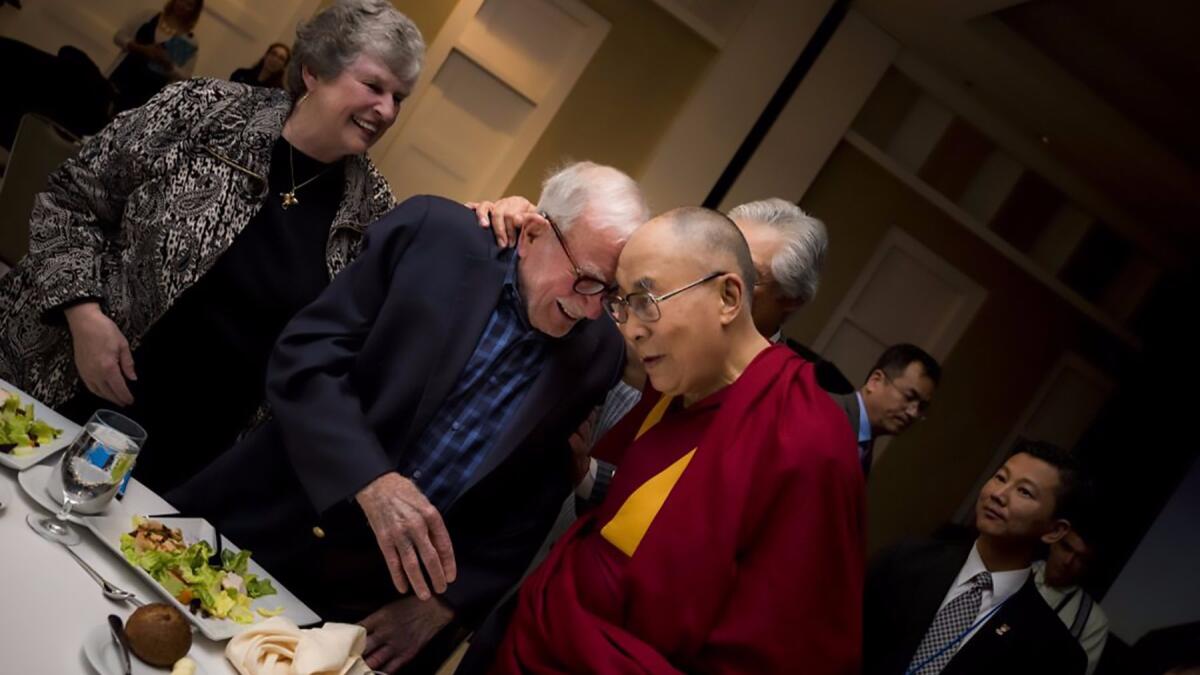 Munk: The Man and His Work
Born in Vienna to a family of bankers and politicians, Walter Heinrich Munk was sent off to prep school in upstate New York, destined for a career in banking. He ended up driving cross-country, getting accepted at Cal Tech in Pasadena, and beginning his studies in geophysics.
A summer job with Scripps Institution of Oceanography led him to become SIO's first graduate student, but with the outbreak of World War II in Europe, he left to enlist in the U.S. Army. After Pearl Harbor, the Navy claimed him, and working with a group of colleagues from SIO, he developed a way of predicting wave patterns that contributed to the success of the 1944 D-Day invasion. His knowledge of ocean physics and acoustics helped give the Allies the edge in submarine warfare, and he began investigating the relationships between wind, waves, the moon and the Earth's rotation.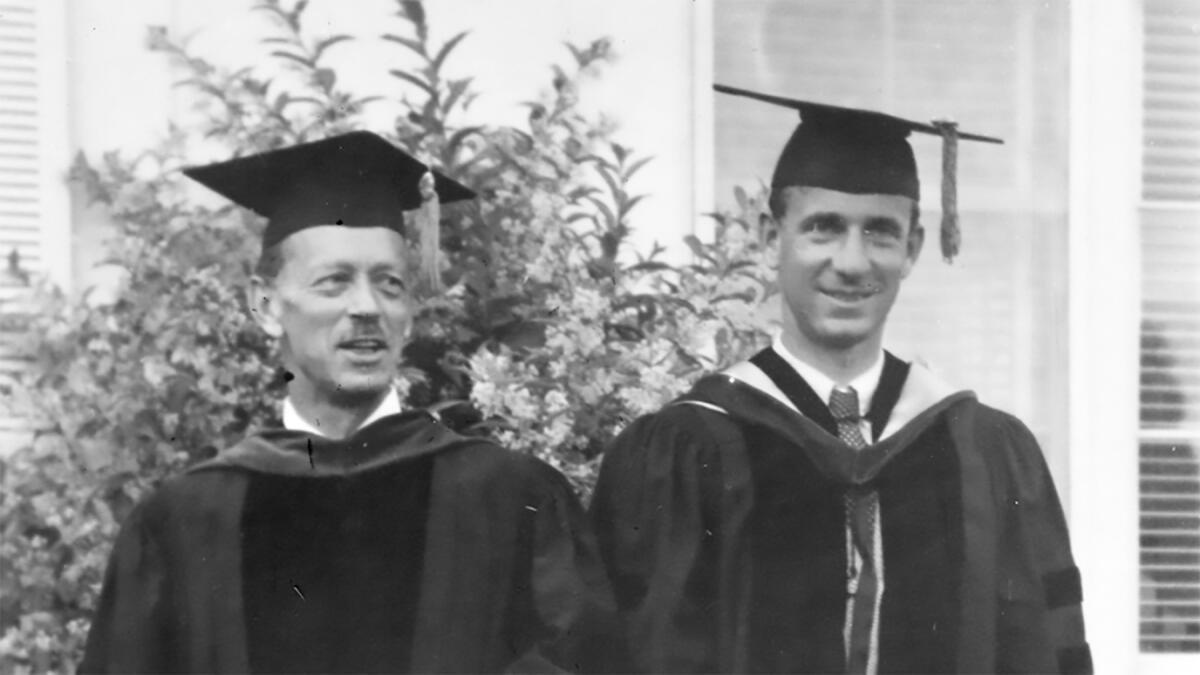 After the war, he became a professor of geophysics at SIO, and played a huge part in the creation of UC San Diego, beginning with a plan to construct an Institute of Geophysics and Planetary Physics on the SIO campus. He was IGPP's first director, from 1963 to 1982.
At age 100, Munk continues to hold the Secretary of the Navy chair at SIO, with the Office of Naval Research funding his work. He is currently delving more deeply into the influence of wind on waves. Among his many awards and honors is the 2010 Crafoord Prize from Sweden: "for his pioneering and fundamental contributions to our understanding of ocean circulation, tides and waves, and their role in the Earth's dynamics."
San Diego Int'l Film Festival screens Munk documentary
On Oct. 7, a capacity crowd turned out at ArcLight Cinemas La Jolla to see "Spirit of Discovery," a documentary about Walter Munk that was part of the San Diego International Film Festival. The 69-minute film follows Munk and a crew of young scientists on a nine-day expedition into Baja California to see a gathering of Mobula munkiana, a species of high-jumping, horned "devil rays" named for him 30 years ago. Also onboard is the discoverer and namer of the Mobula, Guiseppe Notarbartolo di Sciara, a longtime Munk mentee and friend.
Filmed two years ago when Munk was only 98, the movie starts off with Walter onboard their small boat singing "La donna e Mobula," a Munkian parody of the famed Verdi aria that translates as "Women are changeable." It's a great introduction to the Einstein of the Oceans as a humor-loving adventurer who happens to hit the right note on his elusive namesake Mobulas, which don't, in fact, show up where they're supposed to be. He does get to see a few of them — not enough to validate any theories, but enough to bring him joy.
As the movie shows, Munk is never disheartened by failure; he's had plenty of it in his long, successful career. "There's always the possibility of a new discovery different from what you were hoping for," he says.
From his wheelchair mid-theater, seated beside his wife Mary, Munk joined in the post-screening talkback panel, moderated by Film Festival chairman Dale Strack, and including director Eliana Alvarez Martinez. His words on the need to encourage fallible research clearly showed the fearless spirit of discovery that is with him still.
By Lonnie Burstein Hewitt