Painting project shows 'Pink Lady' in progress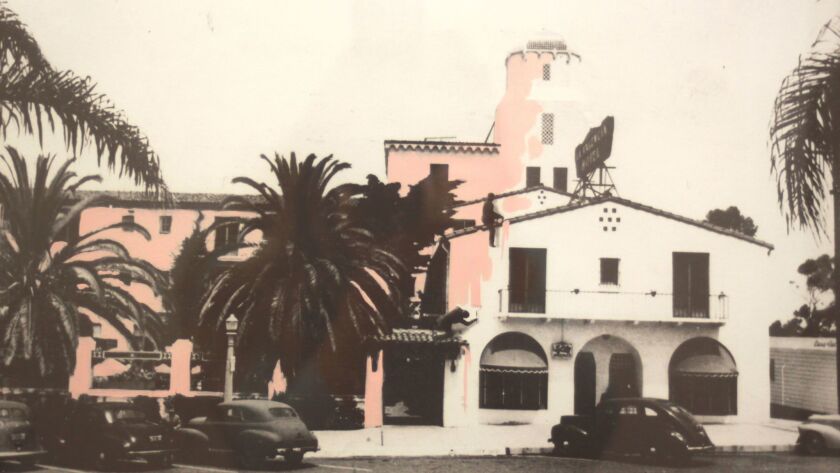 Across the board — or should we say the canvas — a recent painting commission has roots in La Jolla. Following a recent La Jolla Light story about the 90th anniversary of the La Valencia Hotel at 1132 Prospect St., resident Justin Maletic commissioned a painting of the "Pink Lady" by Pannikin Coffee barista and local artist Natalie Bessell, daughter of WindanSea surfboard artist Tim Bessell.
Maletic said after learning that the La Valencia was only painted its standout hue in the 1950s, he started thinking about what it must have looked like beforehand.
"I've lived in La Jolla for probably 12 years, often in places where I can see the Hotel, and just always thought it was pink," Maletic said. "I started envisioning what it must have looked like before, and got the idea to commission a piece of art using a historic photo of the Hotel and make it look like it was in the process of being painted in color. The first idea was to paint it green, call it the 'Green Man' or something (in contrast to the Hotel's nickname 'Pink Lady'). But after thinking about it for a bit, I changed my mind."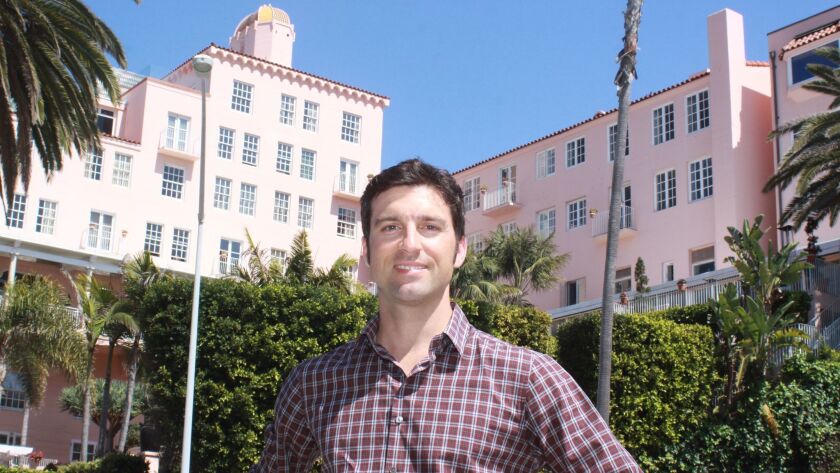 Sticking with the idea to colorize a historical photo so it appears to be partially painted, he decided to stay true and have the color be La Valencia pink. He sought out a local artist to carry it through.
"I get coffee from Pannikin, and Natalie works there and her work is on display," Maletic said, which prompted him to choose her for the project.
A lifelong painter (having already been commissioned to paint a replica of The Whaling Bar mural that was taken down to accommodate the construction of what's now known as Café La Rue), Bessell was happy to oblige.
"I did a lot of research to find an old image of the La Valencia that would work, because in this day and age, I thought I could find something online, but nothing was quite right," she said. "I needed to find something historic with the tower in view and enough wall space showing. I had to go to the La Jolla Historical Society to look through the archives to find just the right one."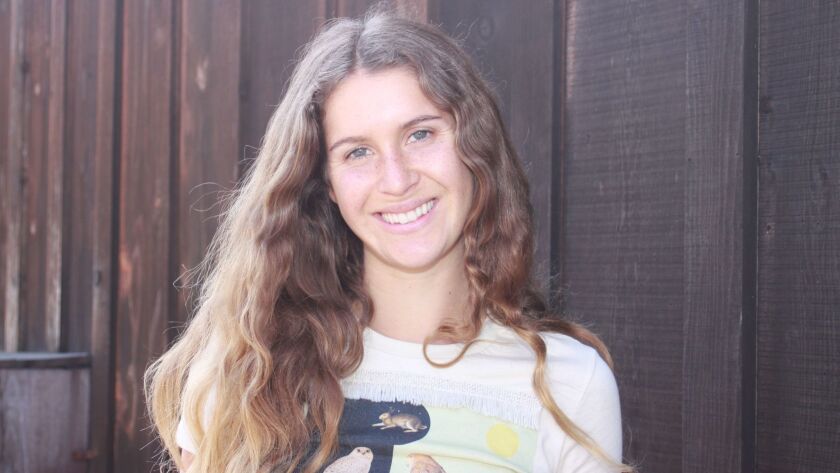 Once she did, she printed it on cotton paper so she could add to it. She digitally added painters to the picture who appear to be mid-work turning the La Valencia's exterior pink before colorizing the building with the unique shade. "Making the pink was the fun part," she said. "I've been painting a long time and I always blend paint to make my own colors. So I played around to come up with just the right shade of pink."
In total, from concept to delivery, the piece took about a month and now hangs in Maletic's apartment. "I like original art and things that are one of a kind," he said. "And if I ever move from La Jolla, I'll take it with me to remind me of what a special place it is — both La Jolla and the La Valencia."
He added, "I really enjoy going to that Hotel for cocktails, I celebrated Easter there with my family one year. I love the La Valencia, so it adds value to the piece."
And he's not the only one. Having grown up in La Jolla, Bessell said she, too, has fond memories of La Valencia, including family outings with her art-oriented family.
"I've been doing art almost my whole life," she said. "I focused on it in high school. I went to art school in New York for a year, but left after that because it was expensive and I feel like I got a lot out of that year. I came back to San Diego seven years ago."
Want to know more? Visit lavalencia.com/the-hotel/history.htm
---