Fantastic Watercolors: 'Fantasy of Asia' exhibit coming to La Jolla Library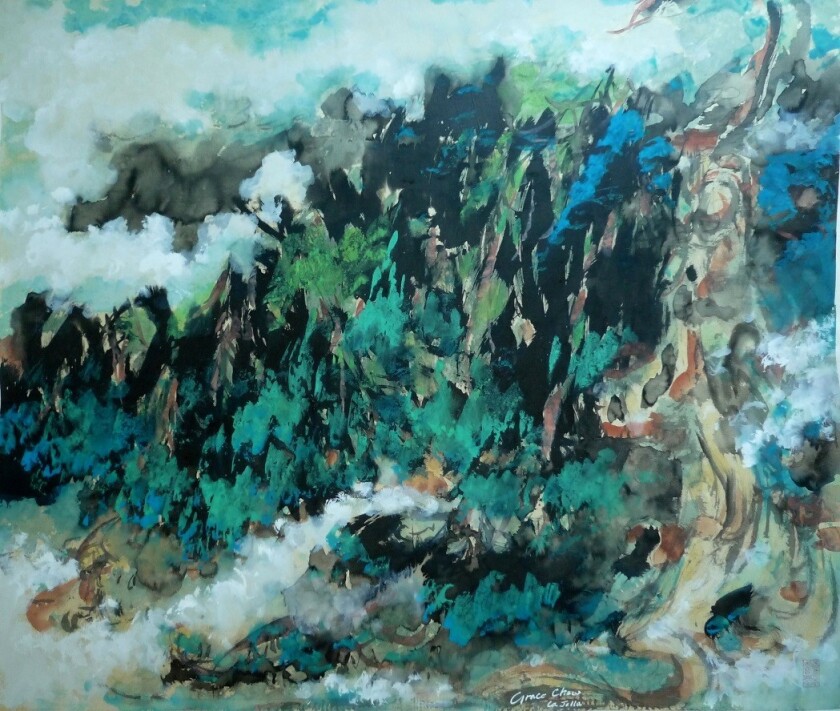 Just in time for the Chinese New Year (recognized Jan. 28 this year), the La Jolla Riford Library will present its latest art exhibit, "Fantasy of Asia," on view Jan. 26 to April 29, with an opening reception 2 p.m. Sunday, Jan. 29.
The exhibit adds to the variety of Chinese activities already presented at the Library, including the Traditional Chinese Tea Ceremony (3 p.m. fourth Saturdays), Chinese calligraphy classes (4 p.m. fourth Saturdays), Chinese Language Book Club (10 a.m. select Saturdays) and an upcoming storytelling and performance of "A Dragon's Tale," 3:30 p.m. Friday, Jan. 27.
The Fantasy of Asia show sheds light on the work of three prominent artists: Grace Chow, Stephanie Mast and Stella Ting. All three present brushstroke watercolors, some with deep roots in tradition and others with a more modern twist.
According to press material, "Together, they bring unique insight and imagination to their interpretations of nature, emotions and personal experiences. Their work exhibits the fluidity and dynamism of traditional Chinese brush strokes, blended with Western techniques and semi abstraction in composition."
Library Art Committee Chair Patricia Jasper Clark explained, "In a continued effort to bring timely and meaningful art to the library and the community in general, and in conjunction with Chinese New Year, we thought this would be an appropriate show to present." She added the goal of the art committee is to produce two or more library-sponsored exhibits annually that are presented by local art groups and regional artists.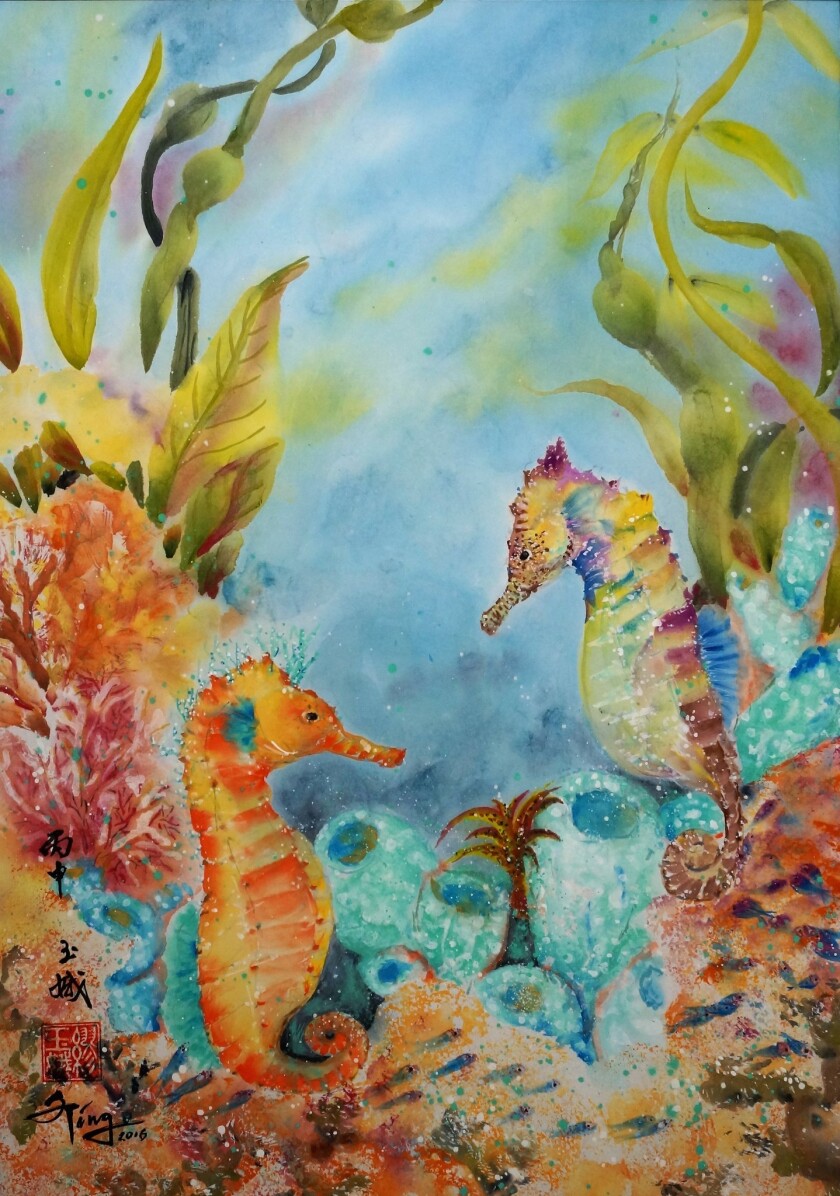 Diane Ryason, the volunteer charged with coordinating the show, said she discovered two of the artists while they were showing at a local hospital.
"I also volunteer at Scripps Hospital and they hang work by different artists in the building. I was running down the hall for something and I saw these two artists and I couldn't help but notice (the pieces). I really liked them. I found the person in charge of choosing the art and tracked down the two artists." Those two artists were Mast and Ting.
At the same time, Chow had volunteered her name to contribute to an exhibit, without committing to a time or theme.
"When I came across the work of the other two, I thought of Grace and thought the three of them could put together a great show. The pieces are all different but all based on Chinese brush painting and watercolor," she said. "Grace does very contemporary interpretations. Her work is really unusual but wonderful. There's color and line work that is unique. The other two are more traditional and feature animals and landscapes. But at the same time, they bring their own interpretation to the medium. I grew up with Asian art and it is beautiful, but it requires interpretation, these artists bring that interpretation of today. It's just lovely, hopefully others will feel the same."

Her biography states Chow was born in China and grew up in Hong Kong, where at age 12 she started taking private lessons in Chinese brush painting. Later, she obtained a B.A. in Sociology from the State University of New York at Binghamton, and B.F.A. and M.F.A. degrees in painting from the University of Washington.
In her artist's statement she writes: "These paintings were selected from three different series that I did in 2014 to 2016. 'Majestic Zion' and 'La Jolla Cove' came first and were inspired by my domestic travels. In all of these works, I've tried to assimilate the fluidity and dynamism of traditional Chinese brush strokes and semi-abstraction in composition, while also retaining the basic elements of paintings: line, form, direction, rhythm, color and mood, and so forth. During the painting process, sometimes unexpected effects emerge. These create new forms and shapes to be incorporated into the overall design and bring much added excitement to the painting process. ... I simply enjoyed being the instrument and letting my imagination fly free."
Admission is free during library hours, 12:30-5 p.m. Sunday; 9:30 a.m. to 6 p.m. Monday, Thursday, Friday and Saturday; 11:30 a.m. to 8 p.m. Tuesday and Wednesday at 7555 Draper Ave. (858) 552-1657. lajollalibrary.org
---