Three juvenile great white sharks are seen feeding off coast of Black's Beach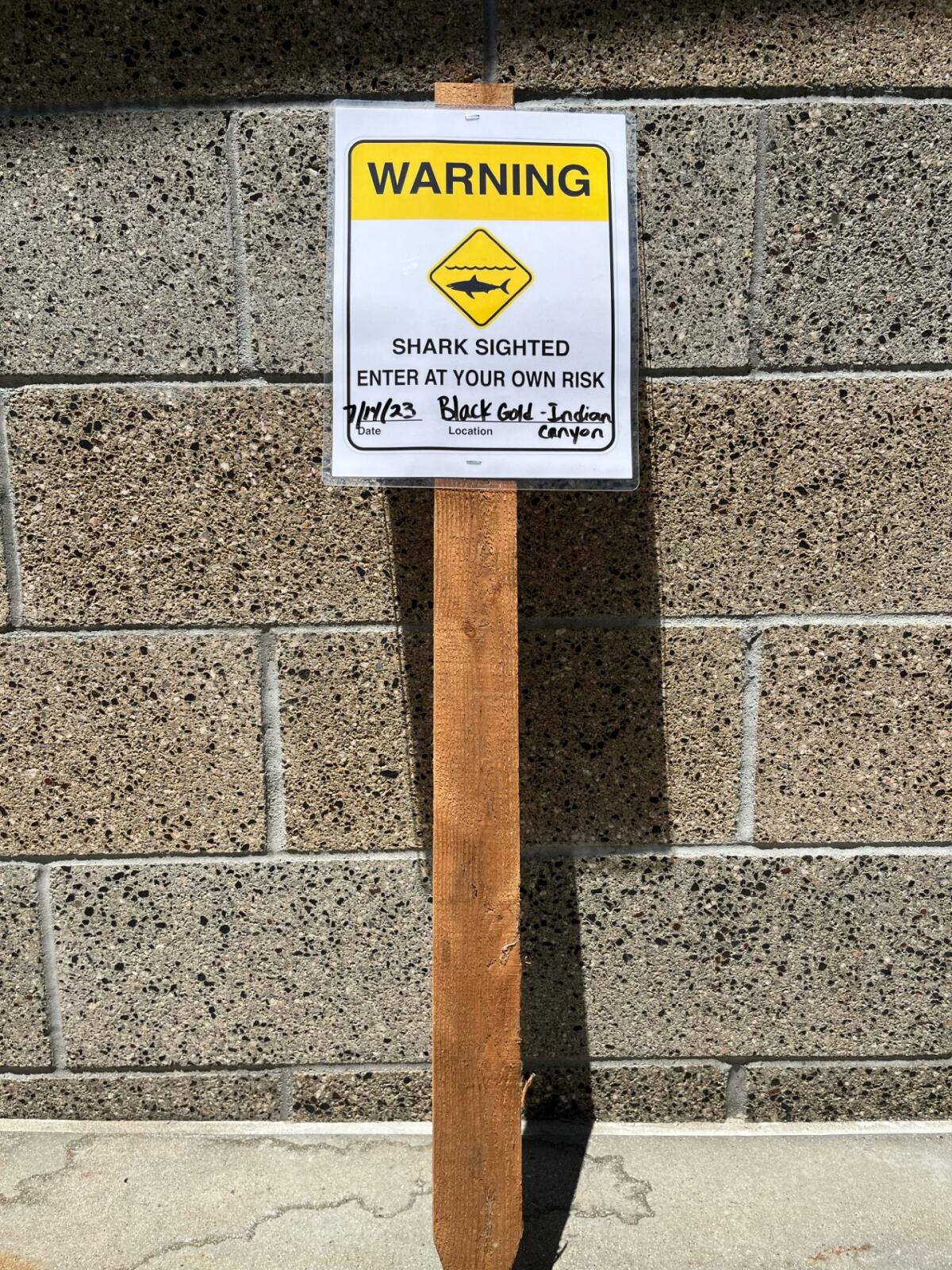 Three juvenile great white sharks were seen feeding on the carcass of a sea lion off Black's Beach in La Jolla the afternoon of July 14, prompting warning signs to be posted, San Diego fire officials said.
The sharks, which were 6, 8 and 9 feet long, were seen about 100 yards from shore.
Though they weren't exhibiting aggressive behavior, signs were posted along the beach a mile in each direction notifying visitors of the sighting.
City lifeguards recommended caution while in the area.
The young male was seen shaking and was given an examination by SeaWorld.
Resident urges neighbors to be careful with their small pets after the rare sighting near the beach.
◆