Welcome to her nightmare: UCSD grad student's book bases stories on psychology of bad dreams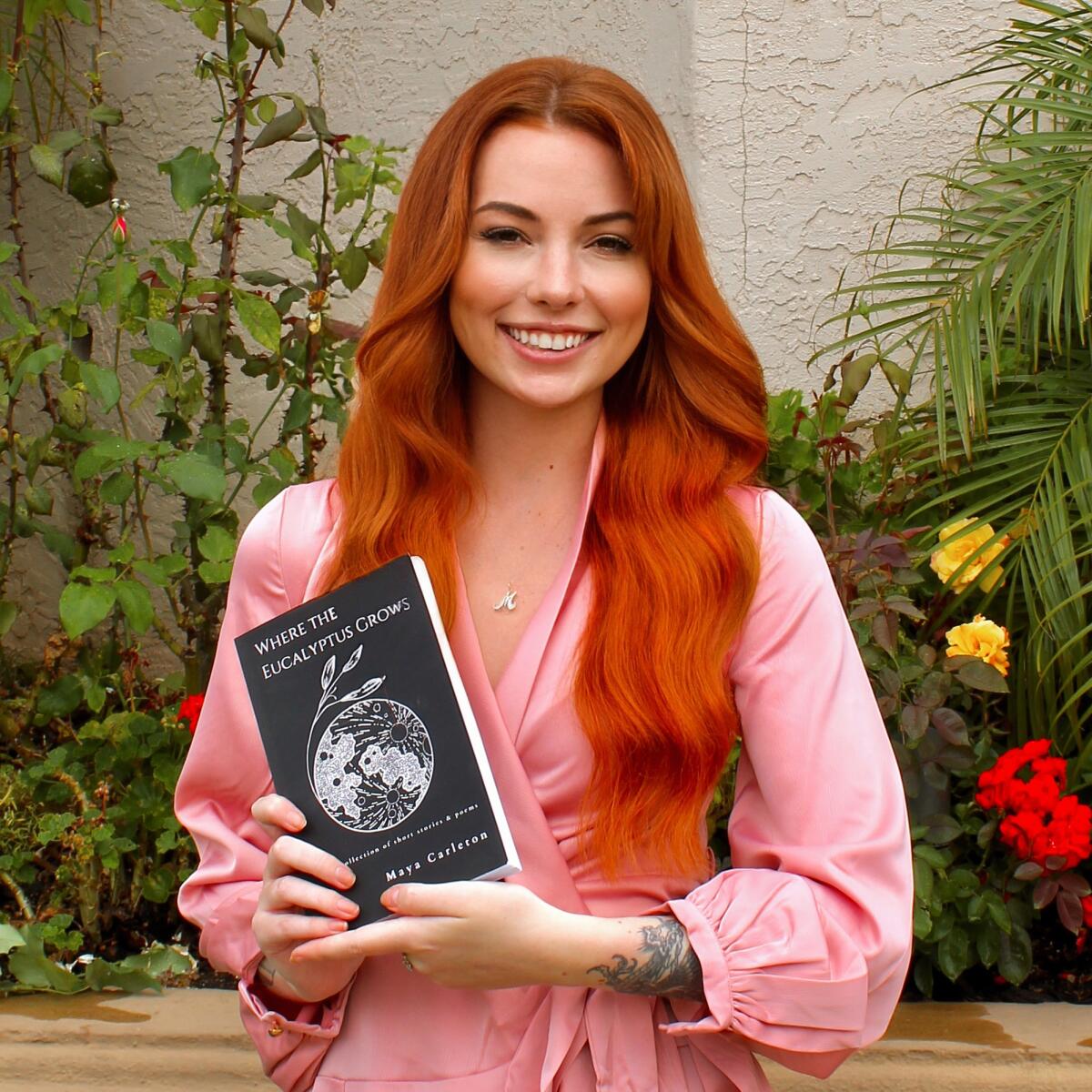 'Where the Eucalyptus Grows,' Maya Carleton's collection of short horror stories and poems, is 'reflective, in part, of everyday struggles.'
When it comes to scary stuff, few things can compare with nightmares: the disturbing imagery, the unknown meaning, the prospect of something dark lying in one's psyche.
That's what inspired UC San Diego psychology graduate student Maya Carleton to write and self-publish a book of Stephen King-inspired short horror stories and poems called "Where the Eucalyptus Grows."
The book, released last month, features tales inspired by Carleton's nightmares and is "layered with anxiety and strife, fictions of the imaginative dream state, reflective, in part, of everyday struggles," she said.
Get the La Jolla Light weekly in your inbox
News, features and sports about La Jolla, every Thursday for free
You may occasionally receive promotional content from the La Jolla Light.
All the stories were written during Carleton's time at UCSD, and the title is inspired by the eucalyptus groves on the La Jolla campus. She graduated with a degree in cognitive and behavioral neuroscience in 2019 and now is working on a Ph.D. in experimental psychology.
"When I was finishing my [undergraduate] degree at UCSD … I started having these nightmares," Carleton said. "So when I woke up, I would write them down. I would take out the parts that didn't make sense and mold the rest into a story that could be enjoyed. So by the time I graduated, I had this large collection of stories."
She was reluctant to publish the stories at first because "they feel like such a deep part of me since they came from my dreams," she said.
But drawing on her psychology studies, Carleton knew there must be a deeper meaning to some of the stories, and common themes that others might understand.
"They center on anxiety and the pressures of college, so I think it could be cathartic for others experiencing those emotions to read the book," Carleton said. "I hope younger people will enjoy it and resonate with the stories and themes. But it's got a very unique mix of stories that blend Edgar Allan Poe with Stephen King, along with college issues, marital issues and more, so it has a diverse audience.
"Ultimately, I think psychological thriller fans will enjoy it because it has to do with our own minds and how they can fail us."
"I hope the stories and themes will resonate with people and they are inspired to write down their own stories to understand themselves better."
— Maya Carleton
The back part of the book features blank pages for readers to write down their own dreams and nightmares so they can later explore their meaning.
"Writing these things down can be freeing and they can be turned into something artistic," Carleton said. "It's taking something that created fear and making it into something people can enjoy."
Many of the stories have references to her immediate surroundings — La Jolla, the UCSD campus, greater San Diego — so Carleton thinks locals and fellow UCSD grads in particular will enjoy them.
"I hope readers will be able to look into their own mind, find those anxieties and address them [by reading these stories]," she said. "College students understand that college is hard and they experience burnout, and it can be hard to ask for help. But in some cases, just letting someone know you understand them can be a help.
"I hope the stories and themes will resonate with people and they are inspired to write down their own stories to understand themselves better. Some things we come up with can be nightmares, but you wake up in the morning and it's OK. So I think exploring these things all the way through can be helpful."
Though Carleton has published academic papers during her college years, writing fiction has proved to be a different animal.
She described the writing and publishing process as a "whirlwind" but said "it's been fulfilling to publish both scientific papers and a book."
"Where the Eucalyptus Grows" is available on amazon.com as an e-book, paperback and hardcover. ◆