New La Jolla Cove Swim Club President John Thomas wants to take camaraderie to the community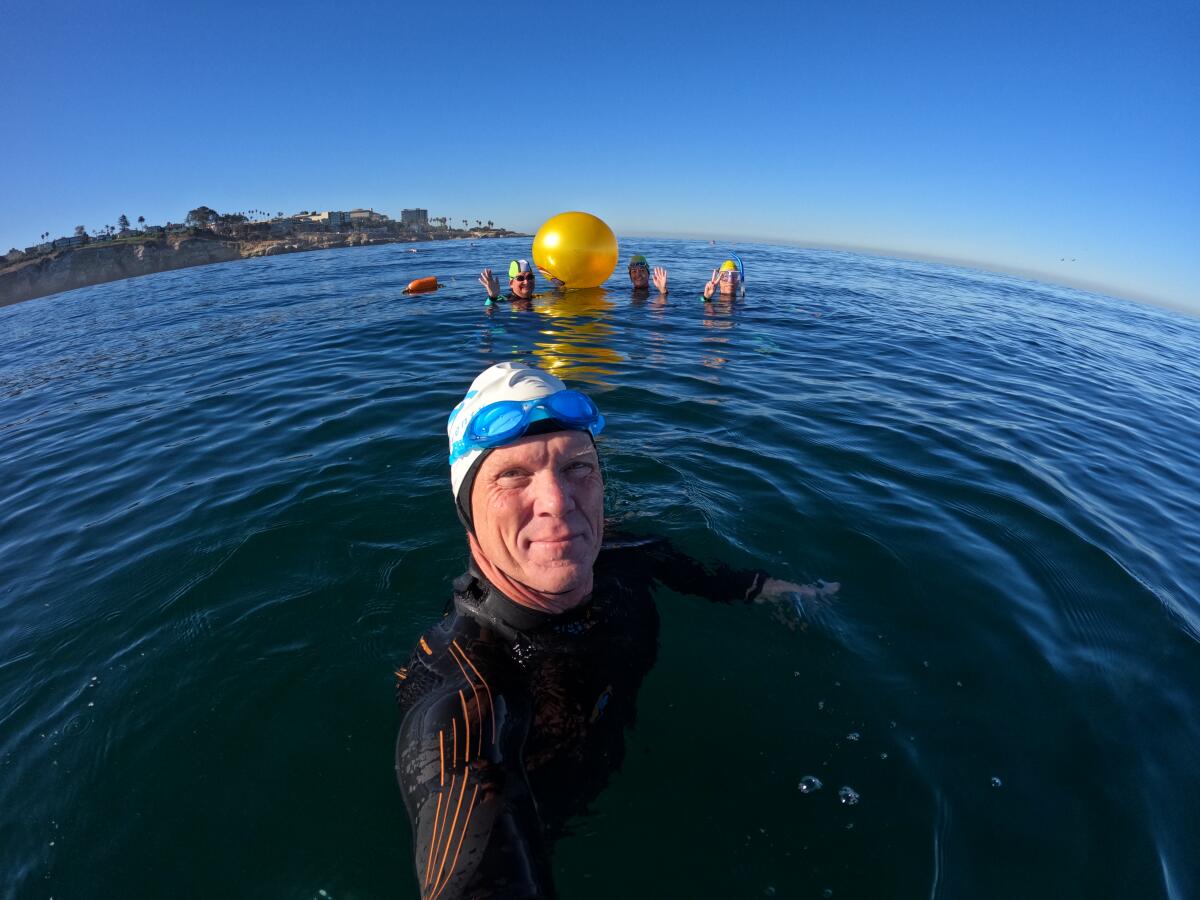 People in Your Neighborhood
For newly elected La Jolla Cove Swim Club President John Thomas, there's no place like The Cove. He's been swimming there for 33 years and says it's unlike anything he's ever seen.
"The Cove is known for the sevengill and horn sharks, but we see other incredible species out there, [including] crabs, lobsters, large bass, sea turtles, sea lions, dolphins and jellyfish — which you want to avoid," Thomas said.
"On a clear day, you can see so many things. You also see La Jolla Shores in the distance, the cliffs and the marine life, and you can go out and swim any day of the year. Most places around the world you can't do that. It was a little chilly this winter, but you can technically swim year-round. It's an amazing place."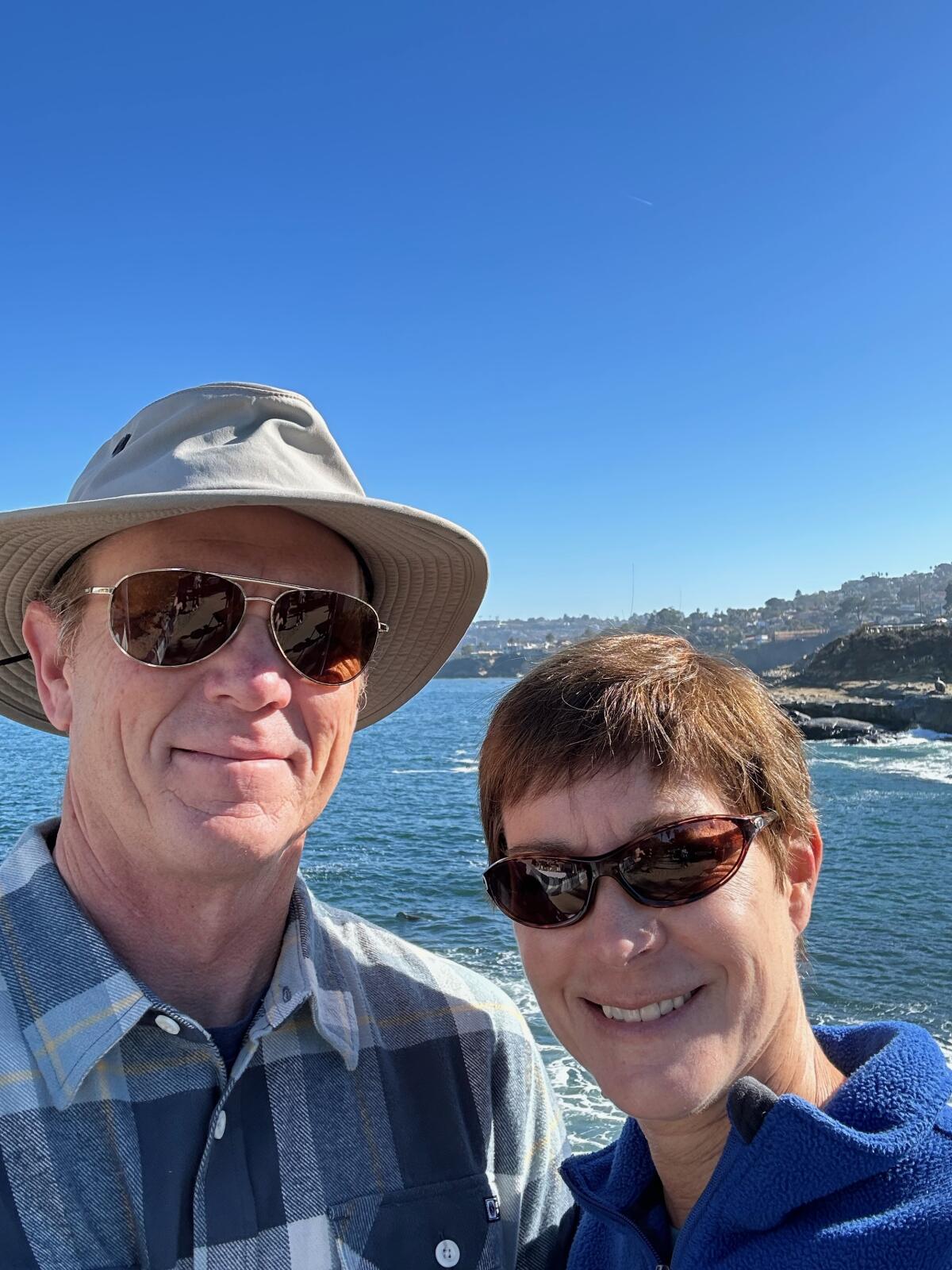 As president of the La Jolla Cove Swim Club, Thomas — who also goes by "JC" — will be looking to promote swimming at The Cove and expose as many people as possible to its offerings in a safe way.
The 350-member swim club presents social events, beach cleanups, competitive swims like the upcoming Pier to Cove Swim, and safety education events.
"But we can do even more in the community," Thomas said. "As president, I really want to promote the club as a place to join with other swimmers. Any day of the week, you are going to find a La Jolla Cove Swim Club cap out in the water. Some people are intimidated by open water, but if you see the cap of the swim club members, you can go up and ask questions and should be able to swim with them, knowing they are going to be as safe as possible."
Get the La Jolla Light weekly in your inbox
News, features and sports about La Jolla, every Thursday for free
You may occasionally receive promotional content from the La Jolla Light.
Thomas has been swimming since his youth. He competed in triathlons in college, which he says got him interested in open-water swimming. He started racing in 1989 across Southern California and completed half Ironman competitions. To join a friend, he even swam from Alcatraz Island to the mainland in San Francisco.
After taking a break from competitive swimming, his wife and "swimming buddy," Shannon, bought him a membership to the La Jolla Cove Swim Club.
"I started volunteering at events and was tasked with bringing things because I had a truck," Thomas said. "But the camaraderie was what really attracted me to the club. There are some incredible swimmers that do ultra distance swimming, swim from Catalina Island to the California coastline. So there is an amazing caliber of swimmers. But we also have beginners that want to come out for the first time. Everyone is just happy to be there."
For more information, visit lajollacoveswimclub.com.
People in Your Neighborhood shines a spotlight on notable locals we all wish we knew more about. If you know someone you'd like us to profile, send an email to robert.vardon@lajollalight.com. ◆