La Jolla resident invents device to make sailing 'more comfortable and more efficient'
Mark Strube says the Cleat Slider 'allows you to slide without getting bruised' and enables sailors to secure their lines faster.
During a lifetime of being on the water, La Jolla resident Mark Strube's butt has been saved a number of times. Now he's looking to return the favor.
He recently launched the Cleat Slider — the first of what he hopes will be many sailing-related inventions.
Get the La Jolla Light weekly in your inbox
News, features and sports about La Jolla, every Thursday for free
You may occasionally receive promotional content from the La Jolla Light.
Sailing is a physical sport that involves using one's body placement to direct boat speed, Strube said. Competitive sailors tend to experience bruising on their buttocks and thighs from sliding and sitting on hard edges.
The smooth-edged Cleat Slider, he said, "allows you to slide without getting bruised" and enables sailors to cleat their lines faster (a cleat is a tie-down point or securing device for ropes on a sailboat).
"Because I've been sailing my whole life, I have come up with different things and ways to make it better," Strube said. For his fellow sailors, "I wanted to save their butts, make sailing more comfortable and more efficient."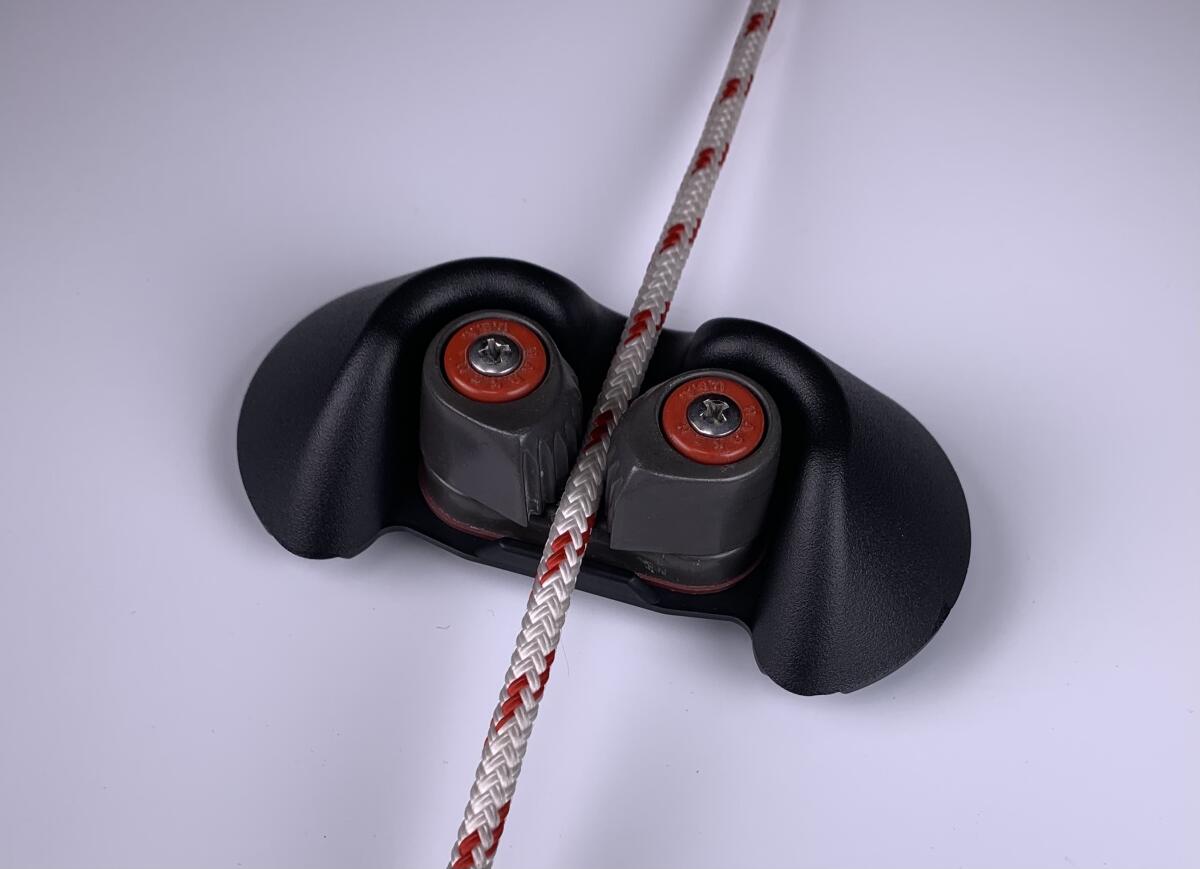 Strube's grandparents had boats, and he joked that he was "born on the water," spending much of his youth in Milwaukee learning how to sail. When he went away to college, he would spend his summers back home teaching others to sail.
After college, he started sailing an Olympic class vessel known as a star boat.
"I started sailing with good people and started doing well," he said. "As I got better, I started to get noticed at events."
After a chance meeting with competitive sailor Buddy Melges (who died in May at age 93), Strube asked how to get on an America's Cup team.
With Melges' guidance, in 1997 Strube joined and trained with a team in New Zealand. In the years that followed, Strube joined teams in Hawaii, Seattle and Sweden and competed in the Louis Vuitton Cup, a prerequisite for the America's Cup competition. He also competed in Olympic-qualifying races. Though he didn't make it to the Olympics, he was a runner-up during one of those years.
Strube said he has been to 43 countries to sail or train, competing in five to 10 races a year. One of his favorite places to sail is the Caribbean because of its warm, clear water.
"I developed what's called the 100-degree rule," he said. "If the water temperature and air temperature don't equal at least 100 degrees, I don't want to do it."
In 2016, he moved to La Jolla to be closer to his girlfriend. While here, he came up with the idea for the Cleat Slider.
"I experimented with 3D printing to make it perfect," he said. "Once I got it to where I liked it, I consulted with a patent attorney that I sailed with who agreed to do the patent. Soon he contacted a local company to make the tool and start production. From there, I started going to regattas and selling them there."
The product recently was picked up by Amazon, which Strube said was a "big hurdle."
With the Cleat Slider hitting the market, he said he hopes to create more inventions for sailors.
"There is so much camaraderie there," Strube said. "I would spend 200 days a year with these teams traveling, training or sailing, so it's nice to do that for them to make the experience better."
To learn more, visit strubesailing.com. ◆