Native La Jollan Rossina Grieco to put on a show for her hometown in her first performance at The Conrad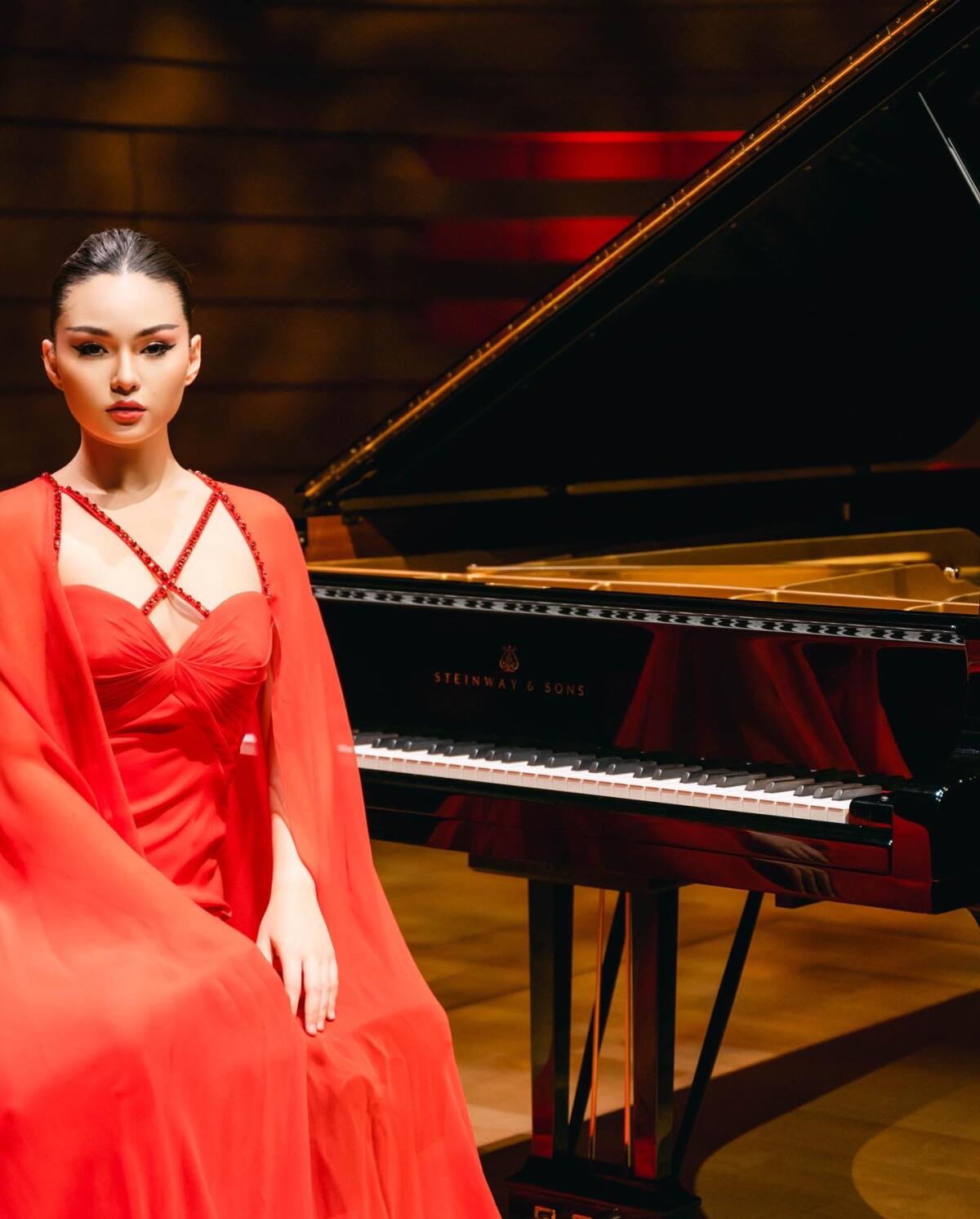 The former child piano prodigy has played some of the most prestigious venues in the world but says it's 'a wonderful feeling' to return to La Jolla.
Rossina Grieco has played Lincoln Center, Carnegie Hall and concert venues around the world since learning to play piano at home in La Jolla with her parents, Thomas and Molly.
But she's never played her hometown's Conrad Prebys Performing Arts Center, which opened in 2019. She'll remedy that when she performs a solo classical concert Friday, June 9, in The Conrad's Baker-Baum Concert Hall.
She's presenting the show herself and rented The Conrad for the occasion. She'll perform Beethoven's "Moonlight Sonata" and Chopin's "Four Scherzi," a program that "is probably the best version of something that I've done many, many times over," she said.
"I've actually never even been inside the Baker-Baum," Grieco said. "It's very exciting. It's such a beautiful addition to La Jolla."
Get the La Jolla Light weekly in your inbox
News, features and sports about La Jolla, every Thursday for free
You may occasionally receive promotional content from the La Jolla Light.
Grieco, who now splits her time between Toronto and La Jolla, began playing piano at age 4 with her mother's teaching.
She soon came under the instruction of Luba Ugorski, a renowned music teacher and musician from the St. Petersburg Conservatory of Music. By age 6 she was performing in front of audiences.
She attended La Jolla's All Hallows Academy for a couple of years in elementary school but was primarily home-schooled because of her rigorous practice and performance schedule.
"I knew this is what I wanted to do," Grieco said. "I was really blessed that I had parents who took the time and traveled with me and made sure I was safe and nurtured me."
When she was 8, Grieco became the youngest pianist to play with the San Diego Symphony at Copley Symphony Hall.
At 11, she went to The Juilliard School in New York and moved to The Glenn Gould School in Toronto at 18. She later met and married Toronto native David Hao.
Though this will be her first time playing at The Conrad, Grieco has performed in La Jolla at the Athenaeum Music & Arts Library many times since she was a child, most recently in January.
Returning to La Jolla to play in the community where she grew up "tugs at your heartstrings," Grieco said. "It's a very visceral reaction, even driving [La Jolla Parkway] into La Jolla.
"It's a wonderful feeling."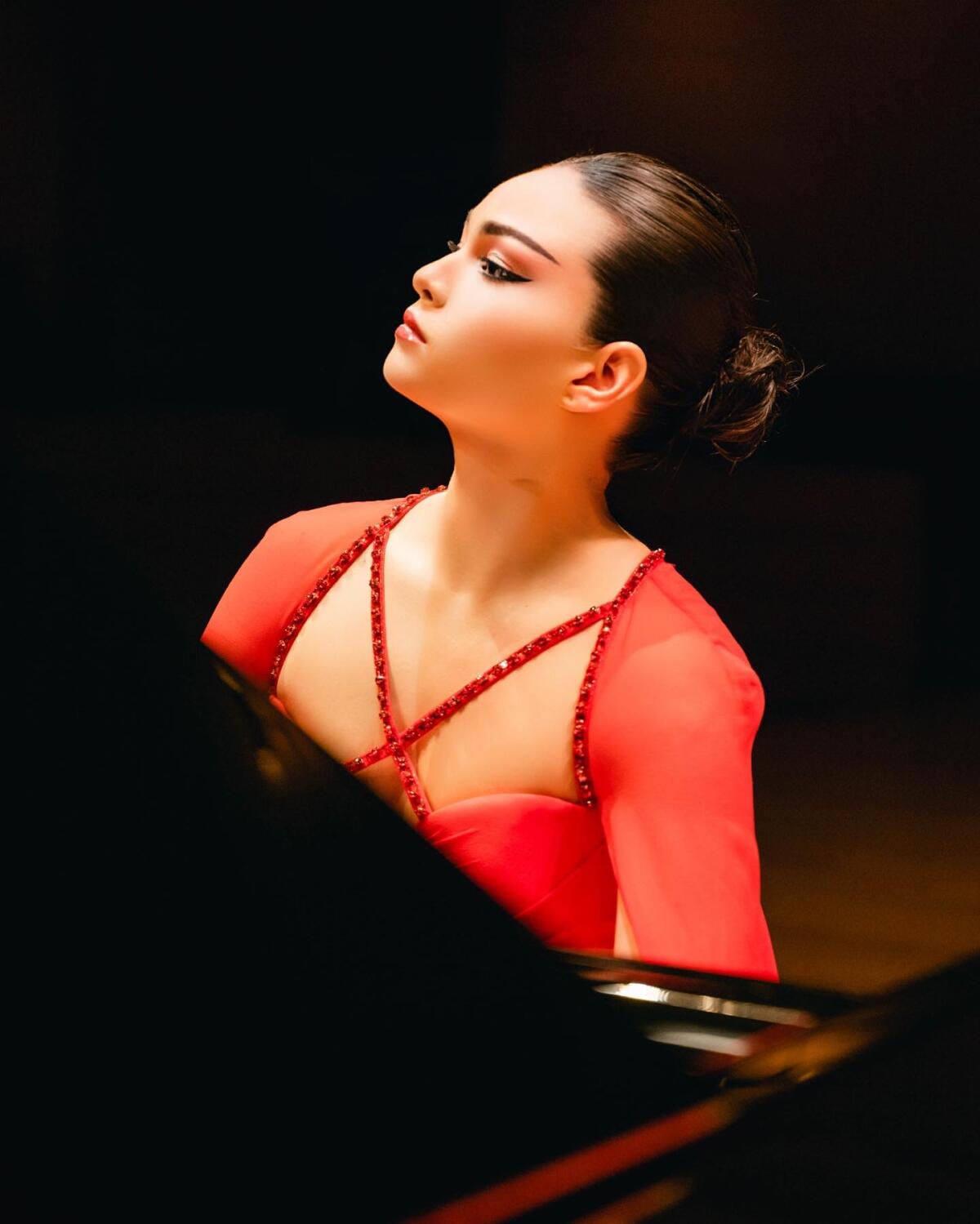 Athenaeum Executive Director Christie Mitchell said the institution is proud to have supported Grieco's career over the years.
After Grieco's January concert, "I don't know that we have ever had so many requests for a repeat performance," Mitchell said. "I'm so pleased Rossina is part of our La Jolla musical community and contributing her immense talents to our local institutions."
When Grieco plays in La Jolla, she aims to "bring a sense of myself even more to my performances," she said.
She sees the audience "as people I grew up with, and that … emotional connection to everybody makes you want to push just a little bit harder to play just a little bit more. … You always want to make everybody proud."
"As an artist, you are very receptive and sensitive to the audience's reactions: When they're homed in, when they're engaged, you can feel the electricity in the room," Grieco said.
"I wanted ... that buzzing to be existent through the whole performance. I never wanted any lulls. I want people to come and have a good time. … Music is so visceral. It's a language all of us speak."
The program for her June 9 concert is special, she said, because it juxtaposes the "iconic, mainstream" sonata with the lesser-known scherzi.
The pieces are technically and emotionally demanding, Grieco said, thus "you have to be so prepped and so strong to do this. I really think everybody's in for a good show."
Rossina Grieco
When: 7 p.m. Friday, June 9
Where: Baker-Baum Concert Hall, Conrad Prebys Performing Arts Center, 7600 Fay Ave., La Jolla
Cost: $53-$123
Information: theconrad.org/events/22-23-rossina-grieco ◆