Curating community: La Jolla resident to co-host first San Diego Design Expo on May 20
Area artists and designers will have a chance to get together with industry buyers at the event in the Midway District.
In what she hopes will be an annual event, La Jolla resident Imogen Baxter is launching the San Diego Design Expo to help artists and designers come together with industry buyers in a community of creatives.
The expo, planned in partnership with Alyssa Alexander of Carlsbad and Jessica Tingle of Oceanside, will be held from noon to 7 p.m. Saturday, May 20, in a warehouse studio at 3446 Hancock St. in San Diego's Midway District.
The $25 ticketed event will showcase the work of more than 30 local emerging artists and designers in "a very curated exhibition," Baxter said.
Get the La Jolla Light weekly in your inbox
News, features and sports about La Jolla, every Thursday for free
You may occasionally receive promotional content from the La Jolla Light.
Exhibitors' pieces — from furniture and lighting to visual art and more — will be displayed "to feel like a really chic loft-style apartment," she said. "But everything will be for sale."
The first two hours are designed to welcome buyers (interior designers, collectors and gallery owners), offering them complimentary champagne and opportunities to mingle with the artists.
The expo also will feature DJs, a full bar and local food vendors like La Jolla's Il Giardino di Lilli, which will serve coffee and pastries.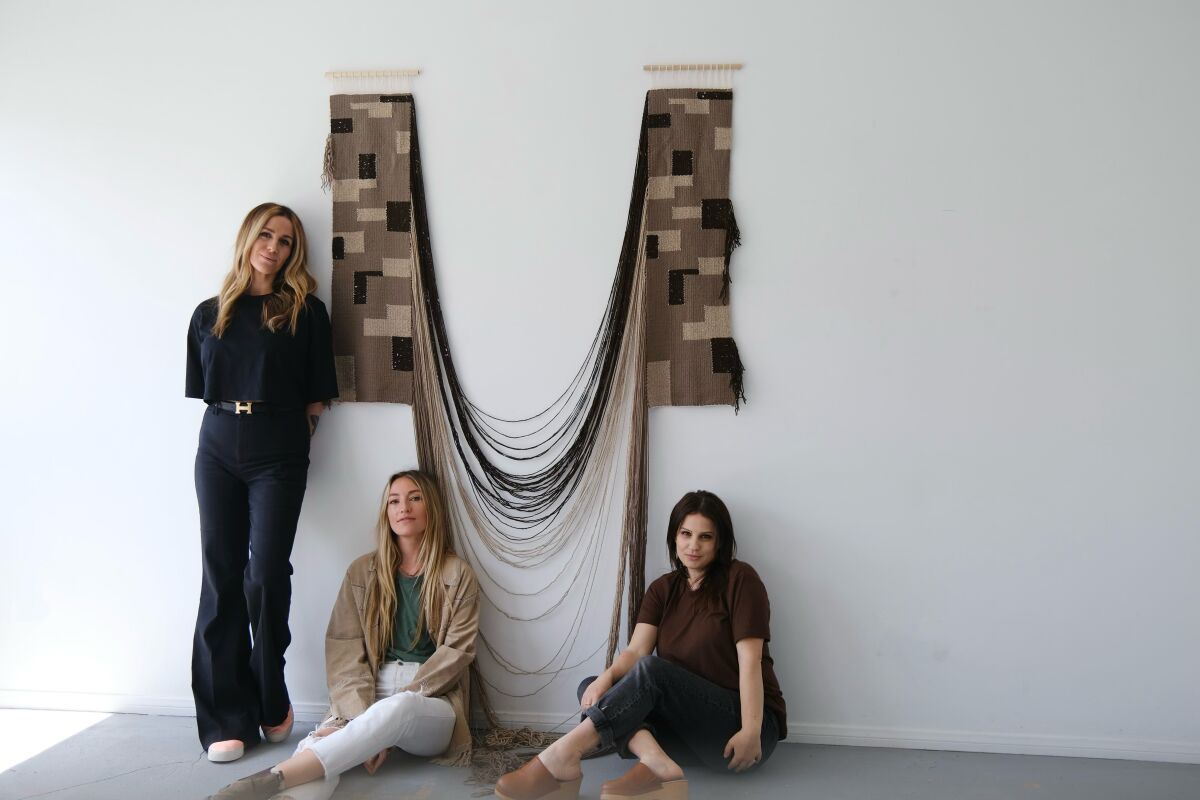 "It'll be a really fun day of live music and beautiful art and drinks and snacks," Baxter said.
La Jolla artists including Skoby Joe, Brendan Nyhan and Friends of Film are among the exhibitors.
Skoby Joe — whose given name is Joe Skoby — said being invited to the expo feels good. "I'm excited to be a part of … celebrating San Diego design," he said.
Skoby, a ceramist who uses a wheel to create "non-functional" items," participated in San Diego Design Week virtually during the height of the COVID-19 pandemic.
This weekend's Design Expo, he said, "will be exciting to be in person and be able to feel the energy of people and also be around the designs and art."
Baxter, a South Africa native who moved to La Jolla six years ago when her husband, an electronic music producer, looked to further his career, has a master's degree in art history and worked in galleries in London before building a career in digital marketing.
"I've always been interested in art," she said. Once she was in San Diego, "I hoped I could make it easier for creatives to connect," as many have to travel to Los Angeles or elsewhere.
"The goal is to help artists ... expand their careers and give them a platform to showcase their work."
— Imogen Baxter
The Design Expo idea "flowed so well" from its conception, Baxter said. "Everyone's very excited about it."
San Diego doesn't have anything quite like this event, she said, "We thought it was a great opportunity."
Baxter and her partners found the invited artists and designers via Instagram or personal connections, she said, which led others to apply for a spot.
"It was a really inspiring and fun process of … discovering so much," Baxter said.
"We hope the Design Expo slowly starts to put San Diego on the map as an up-and-coming arts and design city. The goal is to help artists form those relationships with trade buyers … to really just help them expand their careers and give them a platform to showcase their work."
For more information, visit bit.ly/DesignExpoSD. Buyers who would like to be invited to the first two hours can email hello@imogenbaxterdesign.com. ◆