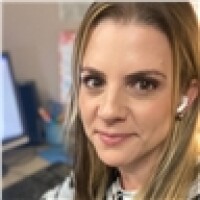 Elisabeth Frausto
Staff Writer
Business Spotlight: Girard Gourmet has fed La Jollans for 34 years and has no plans to alter its recipe for fresh, creative options for any meal.

After noticing dead bees by the dozens in and around La Jolla, some are raising questions about why the bees died, including whether pesticides had anything to do with it.

After watching loved ones struggle to care for elderly community members, a few recent college graduates have developed a product they say will facilitate better caregiving.

The La Jolla Community Recreation Group, the local Recreation Center's advisory board, is planning ways to attract more teenagers to the center.

The donation from Daniel and Phyllis Epstein is part of the university's 'front door' project.

The La Jolla Light presents this continuing series of online activities to undertake on your computer or tablet, as well as local in-person events as we emerge from the COVID-19 pandemic. • The Pen to Paper writers class continues at 1 p.m.

To further their environmental projects, several titleholders in the 2021 Miss Earth USA pageant gathered in La Jolla on July 25 to conclude a three-day mission trip in San Diego.

The La Jolla Traffic & Transportation Board gave a unanimous green light to a parking change on one street in La Jolla and approved temporary street closures and no-parking zones for three upcoming events.

Business Spotlight: Adelaide's La Jolla is moving — 40 feet.

With novel programming and a new position in her community, Katia Graham hopes other La Jollans will book it to the library.

The La Jolla Traffic & Transportation Board voted to approve a concept designed to beautify and improve safety along a portion of Nautilus Street.

Elizabeth Palmer spends her summers working her "ideal job" on the beach and recently was recognized by the San Diego Fire-Rescue Department for her 25 years of service.