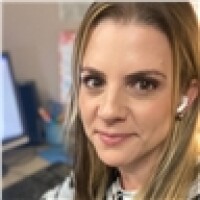 Elisabeth Frausto
Staff Writer
Latest from this Author
The La Jolla Cluster Association, made up of representatives of the five San Diego Unified School District campuses in La Jolla, learned of new district programs intended to address learning loss in certain students prompted by the closure of schools during the COVID-19 pandemic.

The 30-acre property also is available as three sites purchased separately.

About 250 students leave classes to protest a potential Supreme Court overturn of the 1973 Roe vs Wade decision.

To mark the occasion, the symphony is creating a fund to establish a $10,000 annual prize in his name.

With an eye on community, Christie Mitchell will soon return to the one that influenced her career.

The La Jolla Light presents this continuing series of online activities to undertake on your computer or tablet, as well as local in-person events. • The La Jolla Community Center presents "American Mahjong Beginners" starting at 10 a.m.

At 125 years old, La Jolla Elementary School is celebrating its lengthy history in The Village while looking to the future.

A new home in La Jolla is poised to break a local real estate record if sold for its $32.5 million listing price.

Amid residents' concerns about safety at La Jolla's Camino de la Costa viewpoint, San Diego city engineers are considering possible solutions to loud and potentially dangerous gatherings of young people that can last well into the night.

Should La Jolla try to become an independent city? Take our poll.

A concept for a "Welcome to La Jolla" sign got unanimous support from the La Jolla Shores Association board during its May 11 meeting.

After two years of quiet, socially distanced recognition, the five San Diego Unified School District campuses in La Jolla honored their Teachers of the Year at a dinner May 10.