La Jolla News Nuggets: Congressional art contest, Athenaeum Jazz, white elephant sale, more
Country Day student is 'fan favorite' in congressional art contest
La Jolla Country Day School student Qinzhe Cai has been selected as the "fan favorite" in this year's Congressional Art Competition for the 50th District, which includes La Jolla. The piece, titled "The End of Childhood," was chosen by users on Rep. Scott Peters' Facebook page.
The competition is open to all high school students in the 50th Congressional District. A total of 17 students submitted their creations for this year's contest, including four from La Jolla: Qinzhe, Hongying Wu and Nolan Rosik from La Jolla Country Day and Elizabeth Jin from The Bishop's School.
The participants were honored at a ceremony Aug. 1 at San Diego's Balboa Park, where all the entries will be displayed this summer.
Earlier this year, Qinzhe won three national medals in visual art in the Scholastic Art & Writing Awards, which honor students in grades 7-12.
Get the La Jolla Light weekly in your inbox
News, features and sports about La Jolla, every Thursday for free
You may occasionally receive promotional content from the La Jolla Light.
Athenaeum Jazz is returning to Scripps Research Auditorium
After a four-year hiatus, the Athenaeum Jazz program is returning to the Scripps Research Auditorium.
The Athenaeum Music & Arts Library in La Jolla presented the first three public concerts in the auditorium in fall 1996 and held fall and spring series each year there through 2019. Construction adjacent to the auditorium made it inaccessible for most of the past four years.
The fall series will showcase jazz violinist Regina Carter on Sept. 17, Trinidad-born trumpeter Etienne Charles on Dec. 10 and piano player Brad Mehldau on Feb. 8. All shows will start at 7:30 p.m.
Scripps Research Auditorium is at 10620 John Jay Hopkins Drive, La Jolla.
Individual tickets start at $45 for Athenaeum members and $50 for non-members. Series tickets start at $55 for members and $60 for non-members. Learn more or buy tickets at ljathenaeum.org/jazz.
UTC bar wins Best Spirits Selection award at New Orleans festival
Raised by Wolves at the Westfield UTC shopping center took the World's Best Spirits Selection honor last month in the 17th annual Spirited Awards in New Orleans.
According to the Spirited Awards, winners "have made an indelible contribution to invigorating and elevating the collective cocktail community."
Raised by Wolves, a speakeasy-style bar with a hidden entrance, features a collection of hard-to-find spirits and classic and new cocktails.
Donations being accepted for St. James white elephant sale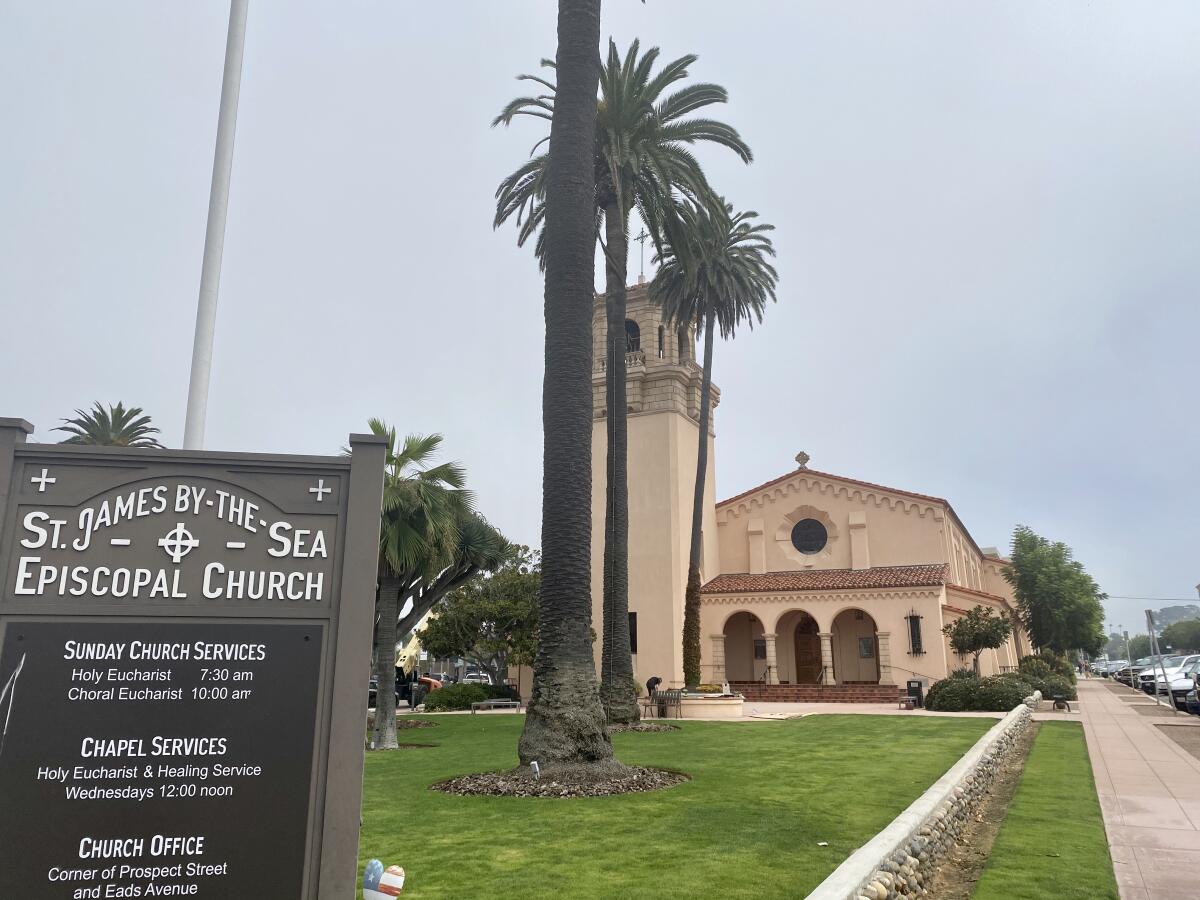 The 91st annual white elephant sale at St. James-by-the Sea Episcopal Church at 743 Prospect St. in La Jolla will feature new and gently used items donated for resale, with proceeds going to area nonprofits.
Donations can be dropped off at the St. James Parish Hall on the corner of Eads Avenue and Silverado Street between 9 a.m. and noon Aug. 13-17.
The "first choice" shopping night will be from 5 to 7:30 Friday, Aug. 25, with complimentary wine and appetizers.
Tickets are $15 at sjbts.org/white-elephant-sale-news or $20 at the door.
The main sale will be from 9 a.m. to 1:15 p.m. Saturday, Aug. 26, followed by a half-price sale from 1:30 to 2:30 p.m. A $5 bag sale will close the event from 3 to 3:30 p.m.
Learn more at sjbts.org.
UCSD Health hospitals make U.S. News & World Report honor roll
UC San Diego Health's hospitals in La Jolla and Hillcrest are among 22 to make a nationwide honor roll in the latest annual "Best Hospitals" edition of U.S. News & World Report.
It's the first time an adult medical provider operating in San Diego County has made the cut, according to the magazine. Competition has always been fierce, with big names such as Cleveland Clinic, Mayo Clinic, Cedars-Sinai and Johns Hopkins perennially selected for the list.
This time, UCSD's two hospitals, which operate under a single license, were listed among the 22 best in the nation, with 10 nationally ranked specialties. Scripps Health's hospitals in La Jolla were the only others in the region to achieve nationally ranked specialties, with five.
U.S. News uses public data to judge the performances of 4,500 hospitals across the country in 15 medical specialties, from cancer to urology. The 50 highest scorers in each specialty receive national rankings, with top performers across multiple categories eligible to make the honor roll. — The San Diego Union-Tribune
Local nonprofit presents UCSD Math Field Day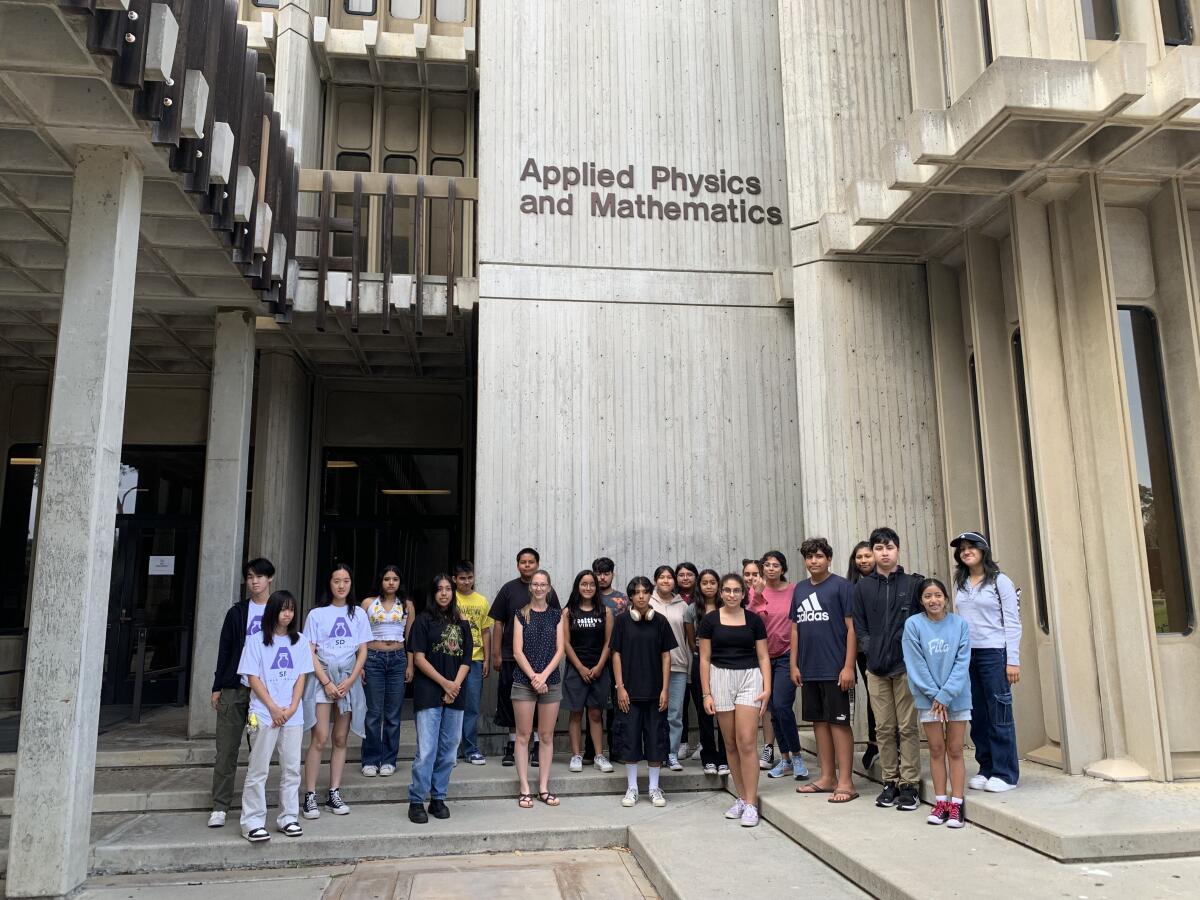 The nonprofit San Diego Girls in STEAM (science, technology, engineering, art and math) and the UC San Diego Association for Women in Mathematics (AWM) presented a UCSD Math Field Day on July 29.
About 20 high school students participated in the event, which included seminars led by AWM members on topics such as hyperbolic geometry, quantum mechanics and shattering stereotypes about girls in math and physics.
The students also listened to a presentation by UCSD professor Xiaochuan Tian, who shared information on the connection between mathematics and artificial intelligence.
The participants also toured the university's campus in La Jolla.
San Diego Girls in STEAM was founded in 2022 by Ethan Sun of The Bishop's School in La Jolla and Chloe Wang of Canyon Crest Academy to inspire girls to explore STEAM fields by providing educational resources and hands-on learning experiences.
For more information about San Diego Girls in STEAM, email sdgirlsinsteam@gmail.com.
Rotary Club of La Jolla seeks additional donations for welcome sign
The Rotary Club of La Jolla is still raising money for a "Welcome to La Jolla" sign that would be placed at the median at the intersection of Torrey Pines Road and La Jolla Shores Drive.
Conceptual drawings for the sign were approved by several community groups last year. Since then, architect Trace Wilson has adjusted the proposed sign, including making it 25 percent smaller.
The project is estimated to cost $90,000, which includes the sign and refurbishment of the median's garden.
The Rotary Club of La Jolla so far has raised about $83,000, Rotarian Cindy Goodman said.
The project was first expected to be completed by midsummer, but "that timeline turned out to be a little ambitious," Goodman said. "We are moving steadily through the process and are receiving significant support from [the San Diego Department of] Parks & Recreation."
Tax-deductible contributions can be directed to the La Jolla Rotary Foundation with "Welcome sign" in the subject line and mailed to Leinenweber and Associates, 7755 Fay Ave., Suite D, La Jolla, CA 92037.
Kiwanis Club of La Jolla awards $30,000 to local organizations
The Kiwanis Club of La Jolla awarded a total of $30,000 to four local organizations at its July 27 meeting.
Club President Craig Gagliardi gave Cub Scout Troop 4 $5,000 for scholarships; Boy Scout Troop 4 $5,000 for scholarships and a service project; the Walter Munk Foundation for the Oceans $10,000 to help fund a shade canopy at La Jolla Shores; and the Windansea Surf Club $10,000 to support its beach events for challenged athletes and children from underserved communities.
The club, through its foundation, grants about $200,000 annually to nonprofits and institutions in La Jolla, San Diego County and Mexico. The funds are proceeds from the La Jolla Half Marathon/5K and the La Jolla Cove Swim. Learn more at kiwanisclublajolla.org.
— Compiled by La Jolla Light staff ◆
Get the La Jolla Light weekly in your inbox
News, features and sports about La Jolla, every Thursday for free
You may occasionally receive promotional content from the La Jolla Light.