La Jolla resident's water bill leaped from $120 to $1,400. Here's what to do if it happens to you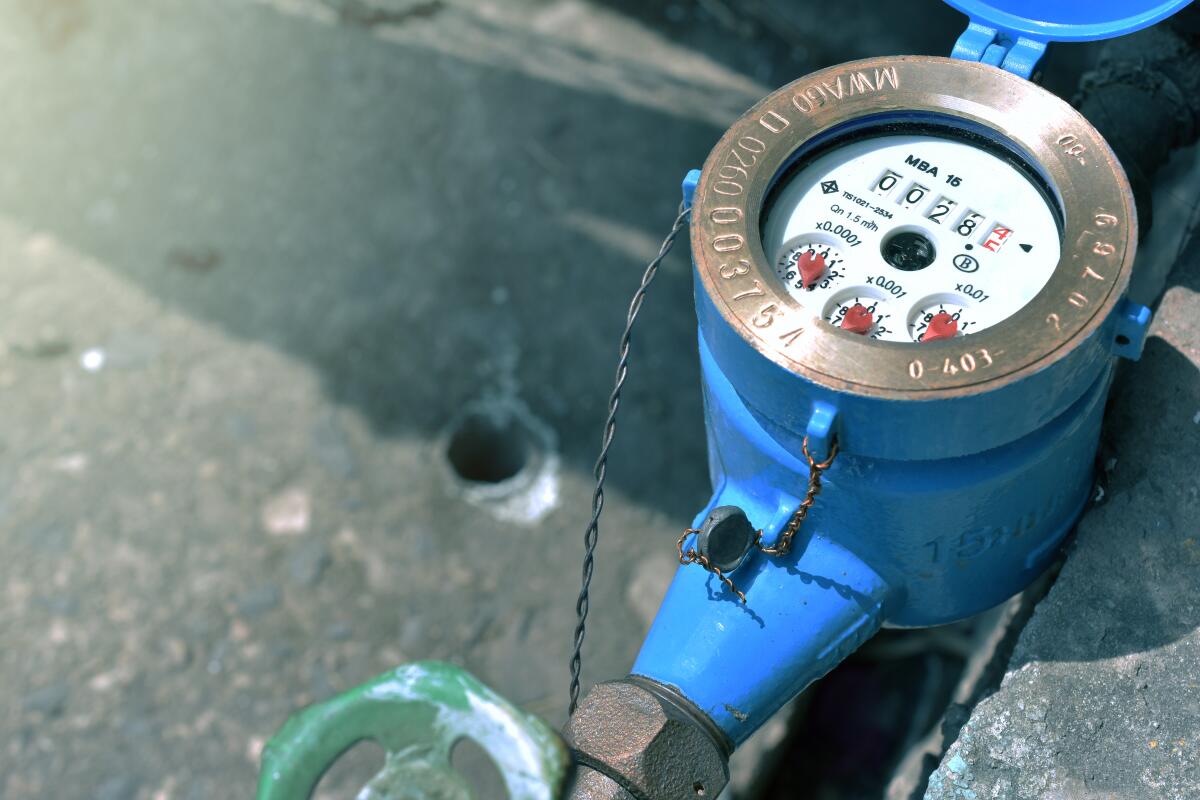 Part-time Windansea resident Brad Owens recently experienced a one-two punch that some others in La Jolla can empathize with. First, his water bills skyrocketed as much as 12-fold, even in a time when he wasn't in San Diego. Then he learned his sewer rate for the coming year will be based on the water rate from that time, so his sewer bill will be 10 times its normal amount.
But perhaps more frustrating for Owens is the lack of information available about the policies and procedures of the San Diego Public Utilities Department, which handles water issues, and what can be done about unexplained rate spikes.
"My big question has always been about getting information from them to sort through this myself, but it has been very difficult," Owens told the La Jolla Light.
Owens spends about half the year in La Jolla and the rest in Alaska.
Last November, when he was in Alaska, Owens received a water bill topping $1,400, when his bimonthly bill is typically $120. "The city said I had water running all the time, but we weren't there, so I know that is not the case," Owens said.
Following the high November bill, the January bill was normal, Owens said. But then his March bill was high again.
Looking for answers, he tried calling the Public Utilities Department, but no one answered the phone. So he went to the department offices and no one was there. He then contacted the office of City Councilman Joe LaCava, whose District 1 includes La Jolla. Soon after, Owens was connected with a Public Utilities employee.
Through that interaction, "we got some of it settled" and one of the bills was reduced.
However, in San Diego, sewer rates include a fixed monthly service charge and a sewer service charge, which is based on the amount and strength of the wastewater that residents discharge into the sewer system. So sewer rates are based on water usage.
In calculating the rate Owens would pay for sewer service, "it just so happened to be based on the time in which they said the water use was high," he said. Thus, though he historically has paid about $14 every two months for sewer service, for the coming year he will pay around $142.
"It doesn't seem right to use water bills as a baseline that were involved in an issue that has been resolved," Owens said. "The person I spoke with said they would make an adjustment to that rate next year."
Owens requested the policy that outlines how rates are determined and what can be done when high usage is observed, explained or not.
"I was told one would be sent to me but it never was," he said. "I'm hoping for some way to get information. In San Diego, to not have staffed offices or offices where no one answers the phone is ridiculous. They have to be more responsive to customers."
City spokesman Arian Collins said there are several possible reasons for an unusually high water bill.
"During the summer months, customers tend to use more water than at other times of the year," Collins said. "There could [also] be a leak on the property, [or] a running toilet or there could be an issue with their irrigation timer. Additionally, there could have been an error when the meter was read. While the city has a high meter-reading accuracy rate, errors can occur."
He said the number of customer inquiries regarding high water bills is "not higher than normal."
This isn't the first time spikes in water bills were reported in La Jolla.
In January 2018, about 20 residents of the Muirlands area gathered to share their stories about suddenly high water bills — some topping $4,000 — and about being charged for exorbitant, inconsistent or inaccurate amounts of water use. A few weeks later, residents from Windansea, La Jolla Farms, La Jolla Alta North, Soledad Mountain and The Village described similar experiences. A common thread was an intense spike in November 2017.
Then-City Councilwoman Barbara Bry called for an independent audit of the water service.
The Public Utilities Department said leaks were the likely cause of many of the increases, combined with a longer-than-normal billing cycle.
At a packed forum in February 2018, then-San Diego Chief Operating Officer Kris Michell said several factors were in play, including human error, a one-time 10-day addition to the billing cycle, a 6.9 percent rate increase, leaks that residents weren't aware of and additional water usage.
At the time, Public Utilities Department representatives promised refunds, individualized attention and improvements to customer service.
In the year that followed, the city auditor made many recommendations for adjustments to department operations.
In March 2019, Public Utilities said 80 percent of the recommendations had been implemented and the rest were expected to be soon.
It said it developed a system to generate reports to evaluate the number of customer re-bills, track customer complaints, provide data necessary to biannually evaluate the number of "implausible readings" and establish key performance indicators.
The department said it also introduced new meter-reading performance metrics for accuracy, use of meter-reading handheld devices and route assignments.
Where to go for help
Get the La Jolla Light weekly in your inbox
News, features and sports about La Jolla, every Thursday for free
You may occasionally receive promotional content from the La Jolla Light.