La Jolla students win five national medals and dozens of regional honors in Scholastic Art & Writing Awards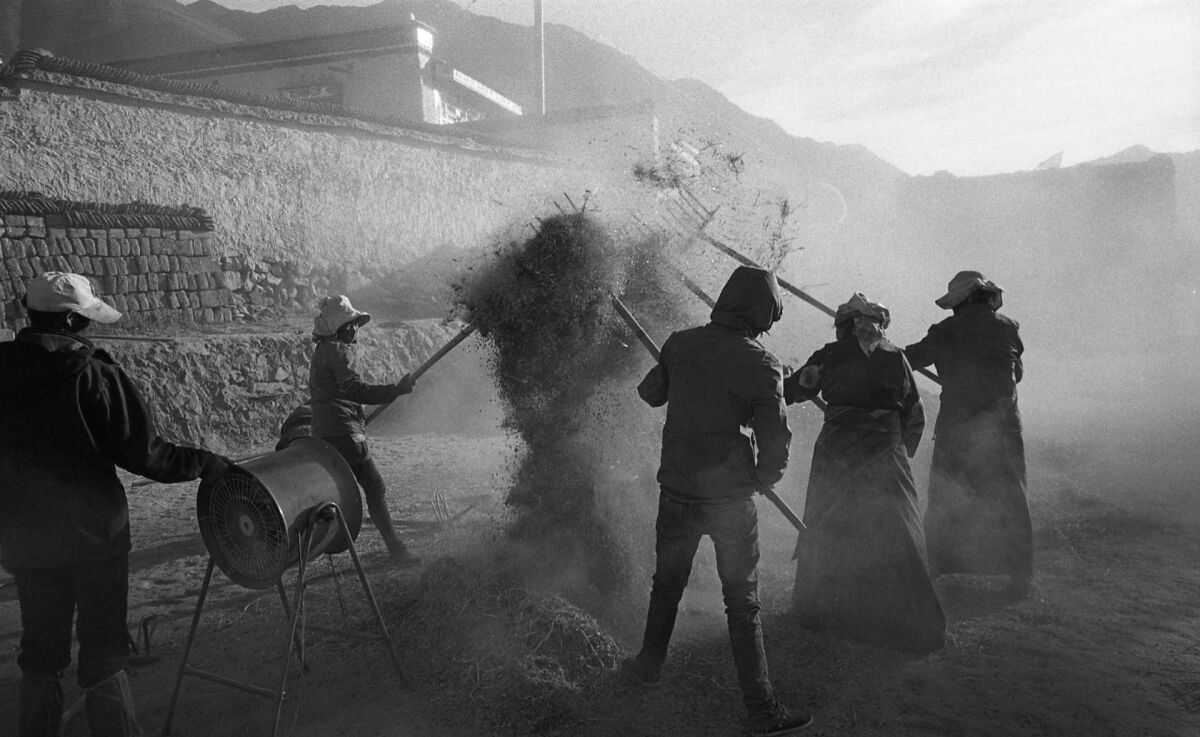 Three high school students in La Jolla won national medals in the 2023 Scholastic Art & Writing Awards, which honor students in grades 7-12 in 28 categories.
Local students also collected dozens of West Region awards in the competition.
La Jolla Country Day School junior Qinzhe Cai won three national medals in visual art: gold for "Harvest" and silver for "Ceremony" and "Nuns Feeding Vultures."
La Jolla Country Day sophomore Victoria Huang won a silver medal in writing for a set of three poems she submitted together titled "Happy Birthday, Dad," "Keep Out" and "Victoria."
Sabrina Li, a junior at The Bishop's School, won a silver medal in writing for her poem "Broken Things."
Victoria, who earlier this year placed high in an international writing contest, said she was elated upon learning she had won a silver medal in the Scholastic Art & Writing Awards.
"Regardless of how many times [winning] will happen … each time it is different," she said. "To be getting recognized nationally is just such a surreal experience, especially because I know there are people out there that think my work is something exceptional ... something that deserves such prestige."
The three poems Victoria submitted piece together various parts of her identity, she said. "Are all reflections of my relationships with my father, my sister and myself."
"Happy Birthday, Dad" was intended as a gift for her father but ended up being too sad to give to him, she said.
Awards aside, "I still don't consider myself a writer," Victoria said. "In my mind, I'm a person before I am a writer. I just happen to create somewhat relatable works that some people enjoy."
Sabrina said she also doesn't really consider herself a writer but is happy to be honored nationally. "Even though I mainly write poetry for fun, it feels really nice to have my work recognized," she said.
"Broken Things" was inspired by Sabrina's experiences in rhythmic gymnastics, "one of the formative experiences of my life," she said.
Qinzhe did not respond to requests for comment.
National medal winners are invited to an awards ceremony in New York City.
West Region awards
Qinzhe and Victoria also won regional awards, as did fellow La Jolla Country Day students Eliana Bevash, Leila Ghazi Nouri, Are Stein, Hongying Wu, Sijia Xi and Julia Zhuang.
Sabrina and fellow Bishop's students Sophia Bao, Ava Bradley, Eric Feng, Jeremy Feng, Katherine Ge, Ariadne Georgiou, Athena Hernandez, Gary Hu, Elizabeth Jin, Emmie Kao, Marina Khoury, Kasie Leung, Crystal Li, Sienna Li, Audrey Lin, William Ma, Bhadra Rupesh, Laiyina Shate, Ethan Sun, Ellen Wang, Katelyn Wang, Kayley Xu, Shirley Xu, Kailin Xuan, Sophie Zeng and Serena Zhang all won regional awards.
At La Jolla High School, Max Davis, Carson Lupton, Zac Schmidt and Kyra Sharma collected regional awards. ◆
Get the La Jolla Light weekly in your inbox
News, features and sports about La Jolla, every Thursday for free
You may occasionally receive promotional content from the La Jolla Light.