Leaving San Diego? Series, Part 3: Maps and management of a proposed city of La Jolla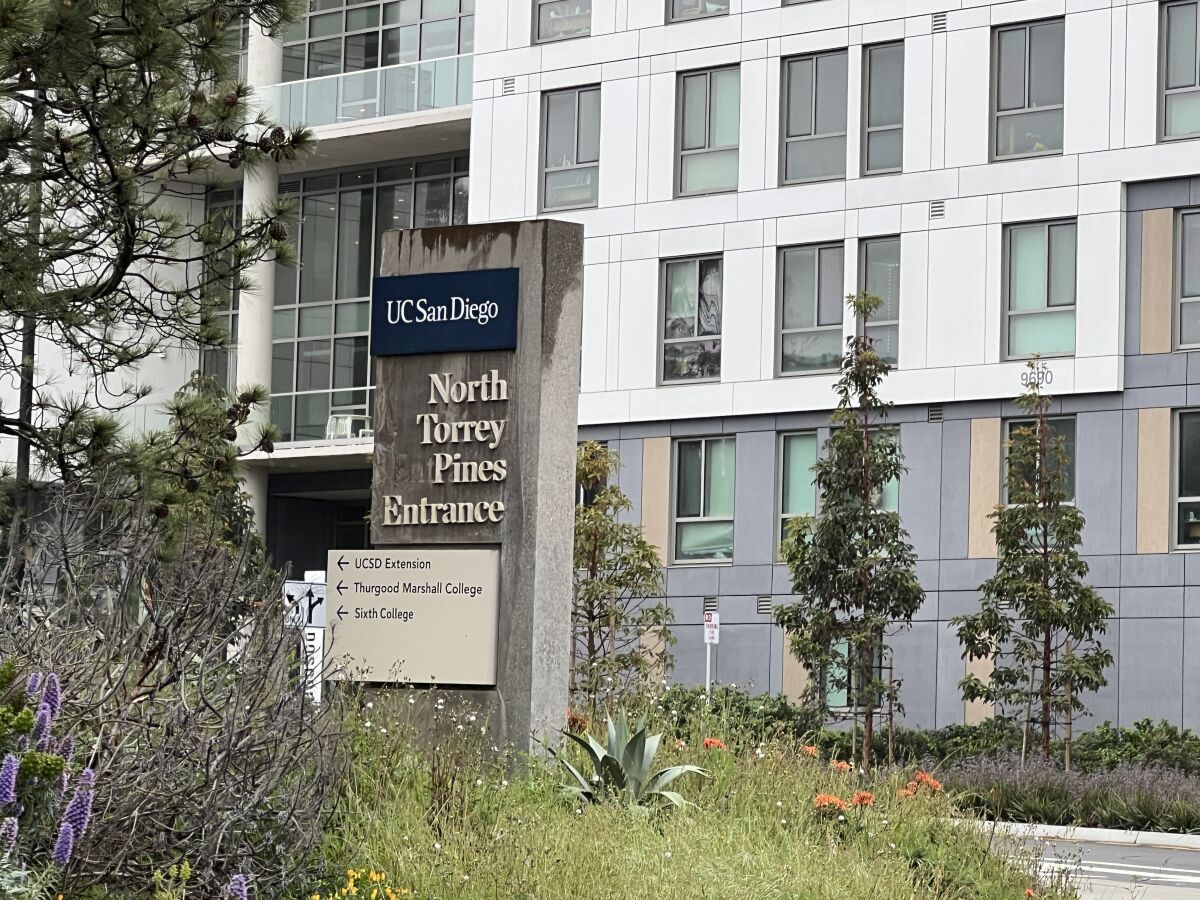 Here's why UC San Diego would be out and Scripps Memorial Hospital would stay in.
The issue of whether La Jolla should secede from San Diego and become a city of its own is back in the spotlight with a new group shepherding the effort. In this series, "Leaving San Diego?" the La Jolla Light looks into the requirements for cityhood, the people behind the proposal and the potential local and regional impacts of a city of La Jolla. This third installment explores the boundaries of a proposed independent La Jolla and how key features within those boundaries might be managed.
A local group leading a continuing effort to make La Jolla a city independent of San Diego has spent more than a year looking at the proposed city's potential boundaries, as well as how it might manage what's in those boundaries.
In reviving the La Jolla cityhood effort, which has had several iterations in the past seven decades, the Association for the City of La Jolla, a 501(c)(6) nonprofit registered in California, created a map for the would-be city with boundaries aligning with La Jolla's 92037 ZIP code.
The association and its board of seven La Jollans announced in March that it is officially exploring cityhood and raising funds to complete a fiscal impact analysis by Richard Berkson of urban economics company Berkson Associates.
"We started on the map early on, maybe a year ago," said association President Trace Wilson, a local architect. "We spent a number of months on it as a team. The logistical decisions were easy: The ocean is the boundary on the west, the 5 [freeway] on the east. But we wanted to preserve neighborhoods, so the southern boundary is mostly residential and aligns with the current boundaries of 92037, ending just north of Turquoise Street, and wiggles around parcels so as not to divide neighborhoods."
The northern boundary is where La Jolla abuts Del Mar.
Estimates of La Jolla's current full-time population vary, but a commonly used count is roughly 43,000, about 3 percent of San Diego's total.
"We are working with the San Diego [County] registrar of voters and getting the final population numbers," Wilson said.
The proposed map may go through revisions throughout the process of applying for incorporation, he said.
Other board members are Janie Emerson, Diane Kane, Mary Coakley Munk, Sharon Wampler, Brenda Fake and Ed Witt, most of whom are leaders of various community organizations in La Jolla. But on this board, they are not acting in those capacities.
Exclusions
The map for the proposed city excludes UC San Diego, which has its own ZIP code but is currently part of La Jolla.
"When we met with the city of Malibu back in 2021, they gave us a lot of really good advice," Wilson said. "They said the best thing they did was keeping big universities out of the city. It was important for us to draw the map so La Jolla was represented as the community of La Jolla. UCSD has thousands of people there and uses city utilities. Plus, it is UC San Diego, not UC La Jolla."
Further, should the city of La Jolla include UCSD, it would have to address housing requirements set every few years by the California Housing and Community Development Department.
The department requires municipalities to show "they have enough housing units on paper to accommodate their jobs," said Keene Simonds, executive officer of the San Diego Local Agency Formation Commission, which helps communities incorporate. A community that offers many jobs needs to have a plan for a lot of housing, he said.
The university calls itself "the largest employer headquartered in San Diego County," providing $16.5 billion in economic impact in California. According to its campus profile, there were a total of 34,376 "full- and part-time academic and staff employees" as of October 2020.
"It's a huge job center," Simonds said. "If UCSD was in the boundary [of a city of La Jolla], the needle would move sharply … toward having to plan for more housing than if it was excluded from the boundary."
Another consideration: voter registration.
"UCSD has a volatile turnover every four to five years" as students graduate, Simonds said. The transient nature of the student population — which currently numbers about 43,000, with about 18,000 living in campus housing — could "create instability" in La Jolla City Council elections that would "then create this ripple effect of city government where there'll be this constant unknown," Simonds said.
UCSD Chancellor Pradeep Khosla has said campus enrollment could hit 50,000 in about a decade, and the university has plans to house close to 28,000.
Wilson confirmed that those issues factored into the decision to exclude UCSD from La Jolla's potential city.
UCSD declined to comment.
The map also excludes University Town Center east of I-5 and its Westfield shopping center. A fiscal analysis from 2005 (when another group was exploring secession) determined it would be revenue-neutral to have UTC in La Jolla but that it is "culturally different from what we know as La Jolla," Wilson said.
"UTC has always been a commercial development for UCSD, so the campus community could include the academic component, the commercial component and the residential component," he said.
In assessing whether to include it in this proposal, "we decided it wasn't beneficial," Wilson said. "That contingent is office workers and corporate businesses that don't align with what we need in The Village and coastal areas."
Inclusions
The proposed city map does include the Torrey Pines State Natural Reserve and Torrey Pines Golf Course, which Wilson said "have always been La Jolla landmarks and appropriate to be included."
The inclusion of the state reserve in a city of La Jolla would "give us better representation with the California Coastal Commission and Sacramento and the other larger arenas that La Jolla needs to be a part of," he said. "We have sea-level-rise issues and coastal issues that will get bigger, and we understand those issues."
The map also includes Scripps Memorial Hospital La Jolla, which moved to its current location on Genesee Avenue just east of I-5 after the original Scripps Memorial Hospital on Prospect Street closed in 1964 because of a need for more space.
La Jolla philanthropist Ellen Browning Scripps founded the Prospect Street location — originally the La Jolla Sanitarium — in 1924, according to "This Day in San Diego History" by Linda Pequegnat.
The Scripps Charitable Trust stated the hospital must remain in La Jolla. The area on Genesee Avenue was integrated into the 92037 ZIP code to adhere to those terms, Pequegnat wrote.
Key amenities
Important public amenities such as the La Jolla/Riford Library and La Jolla Recreation Center, which are currently managed and maintained by the city of San Diego, would "be managed by the city of La Jolla," Wilson said.
"When we can self-govern, we can focus on our priorities. … We will take over all the infrastructure from the 1900s and look at what needs to be worked on and what can wait. We would also release the city from the cost of management and capital projects."
Some La Jolla landmarks that have been subject to city and state oversight also would be managed by the city of La Jolla, such as the Children's Pool and Point La Jolla, according to Wilson. Both are subject to public closures during marine mammal pupping seasons that were adopted by the city of San Diego and ratified by the California Coastal Commission.
"Why is downtown San Diego worried about the Children's Pool? These are issues we will take on that we aren't tackling right now," Wilson said.
The Children's Pool beach is closed to the public from Dec. 15 to May 15 during the annual harbor seal pupping season.
Point La Jolla, an outcropping of rocks near La Jolla Cove, is closed from May 1 through Oct. 31 during sea lion pupping season. The city of San Diego announced last week that it is planning a year-round closure of Point La Jolla to separate people from the sea lions there.
The Coastal Commission worked with the city on all of those decisions.
Wilson said La Jolla's public schools would continue to be operated by the San Diego Unified School District.
As for city services, Wilson has said his group is waiting for the results of Berkson's analysis to explain "who's doing what and how much it costs."
The association also has been discussing contracting with some service providers, possibly including the San Diego Police Department or the San Diego County Sheriff's Department.
The organization, management and laws of the proposed city of La Jolla will be further explored later in this series.
Council districts?
Wilson said the cityhood team also is looking at how the neighborhoods in La Jolla would be identified for possible "districts" comparable to San Diego's nine City Council districts.
Noting that Bird Rock, La Jolla Shores, The Village and all of La Jolla's neighborhoods "have their own identity," Wilson said they would need representation on a La Jolla City Council.
"When we become our own city, we have to look at what our city council will look like," he said.
The next installment in the series will look at the incorporation experience of some other cities to measure their challenges and successes. ◆
Get the La Jolla Light weekly in your inbox
News, features and sports about La Jolla, every Thursday for free
You may occasionally receive promotional content from the La Jolla Light.