La Jolla Business Roundup: Local enterprises come, go and move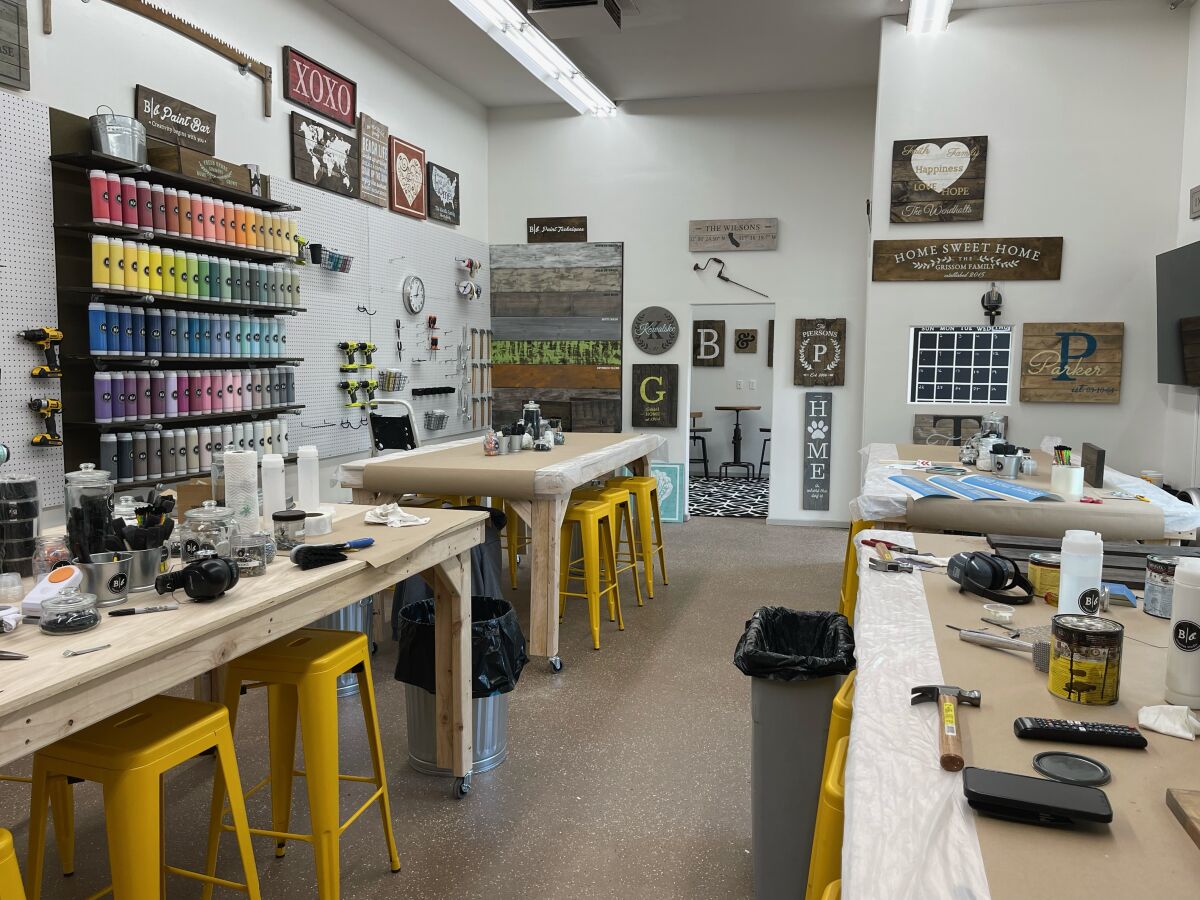 New options emerge in fitness, swimwear, art projects and jewelry, while Rada Jiu Jitsu gets a bigger space and Jewels by the Sea counts down to closure.
Throughout La Jolla's Village and beyond, change is underway in the business community. A fitness offering and a creative space are among the new establishments making The Village home, while a jewelry store is closing after 20 years.
Here's a look at local enterprises.
New businesses
SmartFit Method
With a focus on working "smarter, not harder," SmartFit Method opened a studio in December at 7863 Girard Ave. The idea, according to the managers, is to use fitness technology, artificial intelligence and adaptive resistance training to get an hour's worth of exercise in 20 minutes.
"We use technology in every facet of our lives, but in health and fitness, many places use the same tools and methods as they have for decades," said studio co-manager James O'Neill. "Our method converges advanced fitness technology coupled with a trainer, resulting in a super-safe, science-based, effective and efficient workout."
The machines in the studio adapt to a person's skills to provide resistance that enables the user to improve, O'Neill added, and trainers complete a 3D scan monthly to show the improvement.
"It's the best workout for anyone over 40," O'Neill said, because the exercises "incorporate artificial intelligence for a customized workout. What you can do at the gym over five hours a week, we condense ... by focusing on the nectar of the workout."
Co-manager Chante O'Neill, James' wife, said The Village was chosen for the location because "La Jolla has a great community of people that care about their wellness. They invest in the community and themselves."
Learn more by emailing lajolla@smartfitmethod.com.
Sabal swimwear
Though bathing suit season is a few months away, a new swimwear line launched by La Jolla resident Hartley Lynn aims to provide options for smaller-chested women with bra sizes AA, A and B. The pieces, known as Sabal, have patent-pending inserts sewn into the tops to provide natural lift.
"I saw a gap in the market for swimwear designed for small-chested women," Lynn said. "I love my body, but my insecurities would get triggered when I was in a swimsuit. Not because there was anything wrong with me, but because it felt like they were never made for me. They were always too big, awkwardly fitting or totally unflattering. I'd tried everything, from specialty push-up bikinis to fabric inserts, but these always created more issues than they solved."
She created Sabal last year. The bathing suits are made in Los Angeles using small-chested models to design for, and are sold online. Learn more atshopsabal.com.
Coming soon
Board & Brush
Eyeing a March opening, a location of the nationwide creative studio Board & Brush is set to make 7463 Girard Ave. (behind DG Wills bookstore) its home.
The studio, run by La Jolla residents Doug Vocelle and Sam Grissom, will offer instructor-led art projects, mostly on wooden boards, in the form of home decorations, serving trays, signs and more. Other projects include tote bags, planters and doormats.
"Because it is instructor-led, you don't need art experience," Vocelle said. "It's a social gathering and a fun experience. [Other Board & Brush locations] do a lot of date nights, girls' nights out, sessions with grandparents and grandchildren, parents and children, and team-building for businesses. ... You take raw wood and leave with a project you created yourself."
Vocelle and Grissom, both retired from health fields, said they wanted to do something creative and have a business in The Village so they could walk to work and be part of the neighborhood business community.
They are waiting for a liquor license, which is required at all Board & Brush franchise locations, before opening.
"There is a social aspect because you have to let the projects dry, so that's the time someone can have a soda or a drink," Vocelle said.
Learn more at boardandbrush.com/lajolla.
RG jewelry
Also in March, California-based sustainable jewelry brand RG is set to open at the Westfield UTC mall, 4545 La Jolla Village Drive.
RG was founded in 2014 by Rachel Karcich. All its jewelry is handmade at its Los Angeles studio and a partner workshop in New England.
"It's always been a dream of mine to open a shop in La Jolla," Karcich said. "From the picturesque cliffsides to the beautiful beaches, I've always felt inspired when visiting. I have no doubt that the La Jolla community will value and appreciate our fine craftsmanship, and I'm thrilled to be opening our third location here" (after Los Angeles and San Clemente).
The La Jolla location will offer the signature line of ready-made jewelry, including gold-filled, sterling silver and 14-karat gold necklaces, bracelets, earrings, rings and more, as well as custom pieces and engraving options.
Learn more at rgtheshop.com.
New location
After more than 10 years at 908 Pearl St., Rada Jiu Jitsu recently moved to a nearly twice as large location at 7521 Fay Ave.
"We were in a very small location and we wanted to expand to better suit our students' needs," said owner Rafael Dallinha. "We found the new location and we ended up getting a deal. So now we have a lounge area for the parents, whereas before we didn't have room for the parents and they would gather outside."
The new studio also enables Rada to accept more students in its men's, women's and children's classes.
"We have so many friends and students that have come through over the years, and I'm a surfer, so I love it here [and] I really wanted to stay in La Jolla," Dallinha said. "La Jolla brings it all together."
Learn more at radajiujitsu.com.
Closing shop
After more than 20 years on Prospect Street, Jewels by the Sea will close sometime in the next few months, after all the inventory has been sold.
Owner and lone employee Linda Jalving said she decided to close so she can retire and do "all those down-the-road things I said I would do later. Later is now."
Having her own store was a lifelong dream, and "I have been amazingly happy with that decision," she said. "I have loved owning and operating Jewels by the Sea, but being the only employee got to be too much."
Until the closing, Jewels by the Sea, at 1237 Prospect St., will have discounts on all its inventory, from 20 percent to 60 percent off. Jalving said the jewelry in the store includes "vintage and estate jewelry, fashion jewelry, fine jewelry and one-of-a-kind pieces," as well as other gift items.
"I want to thank all the La Jolla regulars and tourists for their support," Jalving said. "I've made a lot of friends in La Jolla and I want to thank them from the bottom of my heart. They supported a small business, and it doesn't get much smaller than 183 square feet and just me." ◆