Saxophone star Charles Lloyd returning for Athenaeum jazz concert schedule
The seven-concert roster also includes fellow sax player Charles McPherson, Allison Miller's Boom Tic Boom, Norway's Tord Gustavsen Trio and more.
James Moody, Toots Thielemans and Jim Hall are just some of the late jazz legends who have performed under the auspices of the Athenaeum Music & Arts Library's jazz concert series in La Jolla since the series began in 1989.
But saxophonist and flutist Charles Lloyd — who will celebrate his 85th birthday two days late with a March 17 concert at San Diego's Irwin M. Jacobs Qualcomm Hall as part of the upcoming Athenaeum jazz series — has few equals when it comes to doing performances for the Athenaeum, each with a different band featuring musicians four or even five decades younger than him.
"Charles is certainly one of the most nationally and internationally acclaimed jazz greats we have presented, and this will be his fifth concert for us since 1998," said Daniel Atkinson, who has curated the Athenaeum's jazz concert programming since its inception.
The saxophone great is busier than ever at 82 and leading a band of rising young stars
"What I do is just keep making music," Lloyd said. "I can't stop because of all this [turbulence in the world]. When I was a kid, I thought all this stuff would be straightened out when I was an adult. I'm way on the other side of being an adult now, but the 'kid' in me, fortunately, is still here and I remain entirely about expanding the music."
In 2022, Lloyd released three albums — each featuring an entirely different trio — on Blue Note Records.
Lloyd is one of two famed octogenarian saxophonists named Charles who will perform as part of the Athenaeum's 2023 winter and spring schedule. The other is San Diego's Charles McPherson, 83, whose season-opening Feb. 14 concert with former Bad Plus pianist Ethan Iverson is sold out.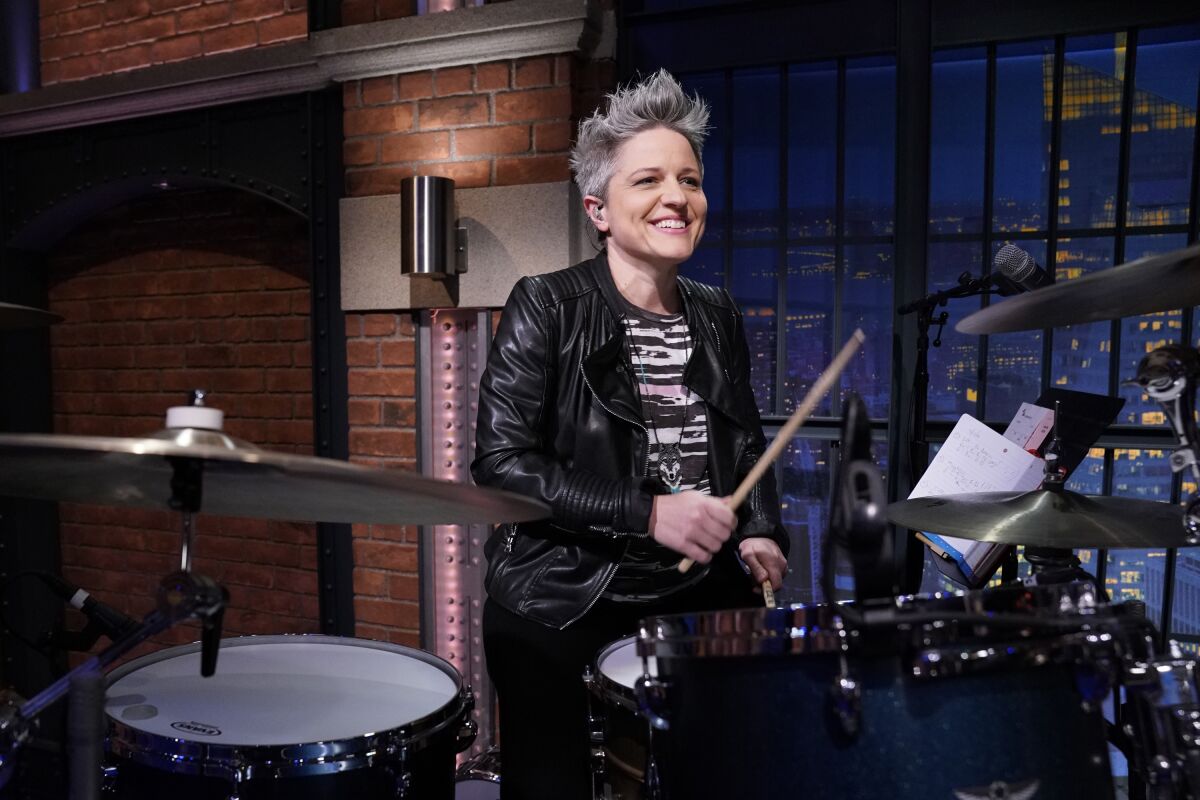 The roster also features drummer Allison Miller's Boom Tic Boom, Norway's Tord Gustavsen Trio, the Kevin Hayes Trio, singer Gillian Margot and former San Diego pianist Geoffrey Keezer (a 2023 Grammy Award nominee in the Best Instrumental Composition category), and the San Diego debut of the We ARE Trio, consisting of pianist Aaron Goldberg, bassist Reuben Rogers and drummer Eric Harland. Harland and Rogers have been members of Lloyd's quintet since 2002 and 2007, respectively. Both were in their 20s when they joined his band.
Lloyd's March 17 concert at the 534-seat Qualcomm Hall will be with 38-year-old pianist Gerald Clayton, bassist Larry Grenadier and guitarist Anthony Wilson, a noted solo artist and longtime member of Diana Krall's band.
Get the La Jolla Light weekly in your inbox
News, features and sports about La Jolla, every Thursday for free
You may occasionally receive promotional content from the La Jolla Light.
The concerts by McPherson/Iverson, Tord Gustavsen Trio, Kevin Hayes Trio and Margot/Keezer make up the Jazz at the Athenaeum winter series.
The performances by Lloyd, Miller and the We ARE Trio make up the Athenaeum Jazz at Scripps Research spring series, which is being relocated this year because of construction at Scripps Research.
"The opportunities to present these storied artists are finite. So being able to now celebrate both Charles Lloyd and Charles McPherson — in their mid-80s — is a special moment, especially given the long relationship our series had with each of them," Atkinson said.
McPherson's first Athenaeum performance was part of its 1990-91 season.
Careful musical curation
Wilson, the guitarist for Lloyd's band who has performed multiple times in the Athenaeum jazz series, said Atkinson offers a strong example of how to do creative music programming.
"In addition to featuring the masters, as Dan Atkinson has done so beautifully, there's the seeking of young artists, the seeking of not-so-well-known artists and of people who are in your backyard in San Diego," Wilson said. "He nurtures all the branches of the tree. There's a sense that Dan goes out and engages in the search for artists, which is something a lot of presenters don't do."
Atkinson laughed when asked if, in 1989, he had any inkling that the Athenaeum's jazz programming would endure and be thriving more than three decades later. "I think I would have been incredulous," he replied.
"Things change a lot over time," he said. "I know these entities have their life span and that it's pretty unusual to have something like this series last this long. ...
"One of the most gratifying things is the relationships that have developed with the artists and with the audience members. There's a real spirit of camaraderie that I'm really grateful for."
Athenaeum jazz concerts, winter and spring schedule
• Tuesday, Feb. 14: Charles McPherson and Ethan Iverson (sold out)
• Sunday, Feb. 19: Tord Gustavsen Trio
• Sunday, Feb. 26: Kevin Hays Trio
• Thursday, March 9: Gillian Margot and Geoffrey Keezer
• Friday, March 17: Charles Lloyd Quartet
• Saturday, March 25: Allison Miller's Boom Tic Boom
• Wednesday, April 12: We ARE Trio, featuring Aaron Goldberg, Reuben Rogers and Eric Harland
When: All concerts are at 7:30 p.m.
Where: Joan & Irwin Jacobs Music Room, Athenaeum Music & Arts Library, 1008 Wall St., La Jolla, except for the March 17 concert, which will be at Irwin M. Jacobs Qualcomm Hall, 5775 Morehouse Drive, San Diego
Tickets: $35-$40 for all concerts at the Athenaeum through March 9; $40-$45 for the March 25 and April 12 Athenaeum concerts; $50-$55 for the March 17 Qualcomm Hall concert
Information: (858) 454-5872, ljathenaeum.org/jazz-concert-series
— La Jolla Light staff contributed to this report. ◆
---
Get the La Jolla Light weekly in your inbox
News, features and sports about La Jolla, every Thursday for free
You may occasionally receive promotional content from the La Jolla Light.