'Play': La Jolla art gallery invites visitors to explore community through creativity
"I just think we need to start our new year playfully," says gallery owner and La Jolla resident Barbara Freeman. To that end, Freeman's gallery, BFree Studio at 7857 Girard Ave. in La Jolla is beginning 2023 with "Play," an interactive exhibit running Tuesday, Jan. 3, through Saturday, Jan. 14.
"Play" features a range of art-centered activities for gallery guests to participate in, including creative workshops, interactive installations and a pingpong table to amplify the playful nature of the exhibit.
The exhibit looks to reveal the creativity of all who enter the studio, gallery manager Zach Dobbins said, providing access to all levels of experience.
The workshops and interactive installations will include figure drawing lessons, opportunities to paint on cardboard and more, he said. "We're going to have a projector up so that people can paint over other photos."
The interactive installations will be led by artist and art teacher Jeff Robin.
Dobbins said most activities will be free and a schedule of workshops will be posted at bfreestudio.net.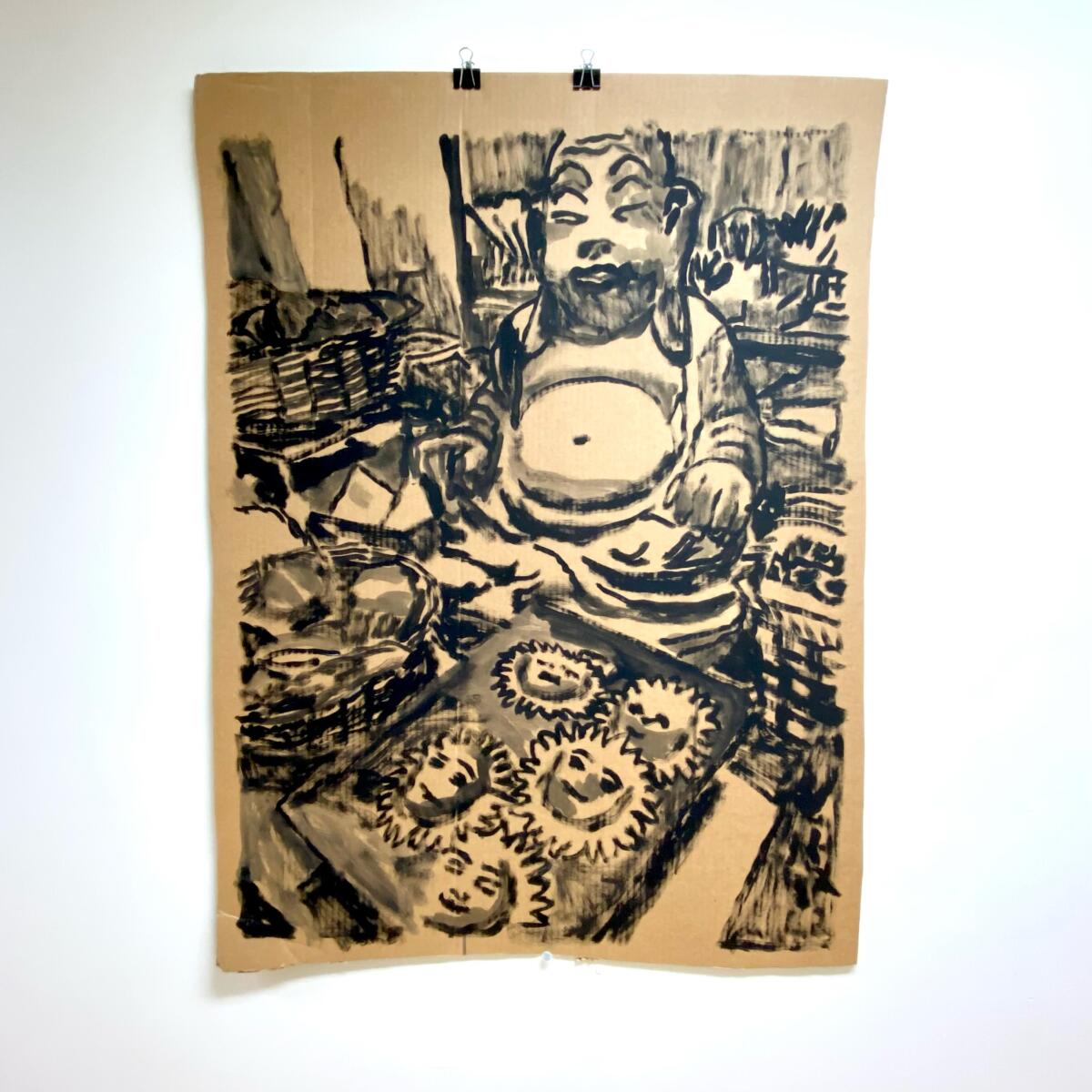 A pingpong tournament is set for 2 p.m. Saturday and Sunday Jan. 7-8. The tournament will be conducted via a bracket system; there is a $10 entrance fee and the winner from each day's tournament will take the pooled cash prize.
"There's something about just being able to come in and play a game in a gallery that's foreign," Dobbins said, and that all ages and experience levels are invited to participate in all exhibit components. The resulting work will be hung in the gallery as part of the exhibition.
Play has "been a central theme through a lot of the artists that we've brought into the gallery space," he said, a thread that's run through even the more serious exhibits.
Dobbins added gallery staff wanted to "make the exhibition itself about the community" and and encourage visitors to create "a gallery space that's theirs."
He said he wants to encourage a "clubhouse feel, where everyone is invited to this space to talk and chat and make art and play pingpong and subvert that expectation of a gallery space."
For more information, visit bfreestudio.net. ◆
Get the La Jolla Light weekly in your inbox
News, features and sports about La Jolla, every Thursday for free
You may occasionally receive promotional content from the La Jolla Light.