Photos of the Week: La Jolla through our readers' eyes
Art joins the landscape in the garden of the Museum of Contemporary Art.
(Kathryn Anthony)
The La Jolla Country Club's private Fourth of July fireworks show flares up over the 18th hole.
(Marilyn Macrate)
A busy day at La Jolla Shores is seen from The Marine Room.
(Joan Plaehn)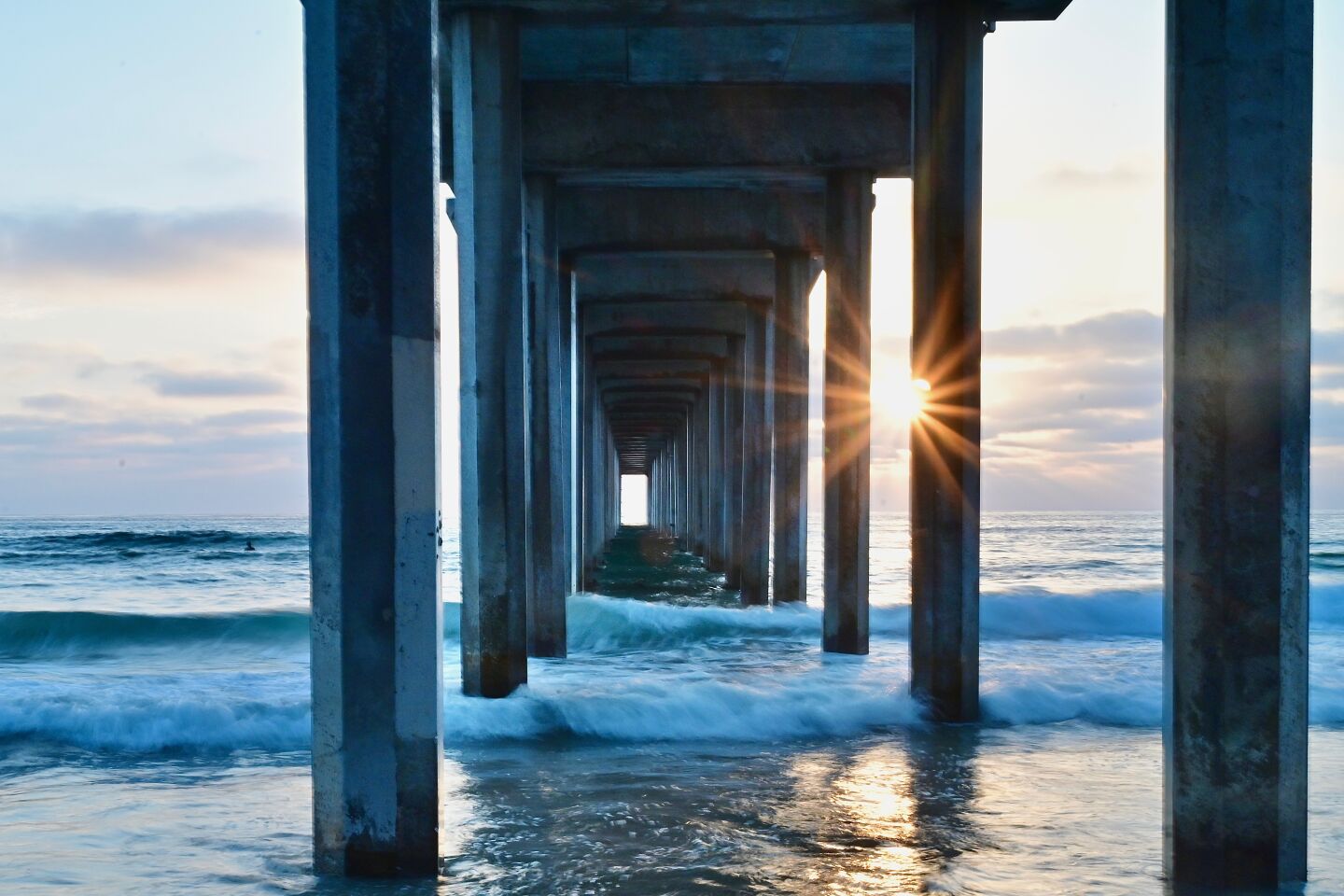 The setting sun peeks through the pilings at Scripps Pier.
(Nancy Mu)
A hummingbird seems to be enjoying its flight.
(Penny Wilkes)
A view from inside the Museum of Contemporary Art expands a visitor's horizons.
(Richard Wolf)
A crowd of La Jolla Shores beach-goers doesn't look ready to go home even as the sunlight begins to fade.
(Russell Harris)
A yellow rose on La Jolla Scenic Drive and a cape honeysuckle on Nottingham Place help brighten La Jolla's day.
(Simon Factor)
Low tide creates a lunar-type landscape at La Jolla Cove.
(Stephen Breskin)
Junior Lifeguards get their feet wet with cliff jumps.
(Wendy Burroughs)
La Jolla's spectacular scenery and village atmosphere provide a lot of opportunities for great photos. Here are some that were taken recently.
Send your photos from around La Jolla to robert.vardon@lajollalight.com and they just might end up in the Light.
Include your name, where the photo was taken and a brief description of what's going on in the shot and what you were doing when you took it. ◆
Get the La Jolla Light weekly in your inbox
News, features and sports about La Jolla, every Thursday for free
You may occasionally receive promotional content from the La Jolla Light.