Photos of the Week: La Jolla through our readers' eyes
The setting sun shines on the rocks at La Jolla Cove.
(Stephen Breskin)
A sea star is revealed at low tide next to the Children's Pool seawall.
(Pat Cohen)
A swallowtail butterfly explores Pride of Madeira in Scripps Estates.
(Marshall Horwitz)
The end of Westbourne Street at the north end of Windansea doubles the beauty in this view of land and ocean.
(James Weiner)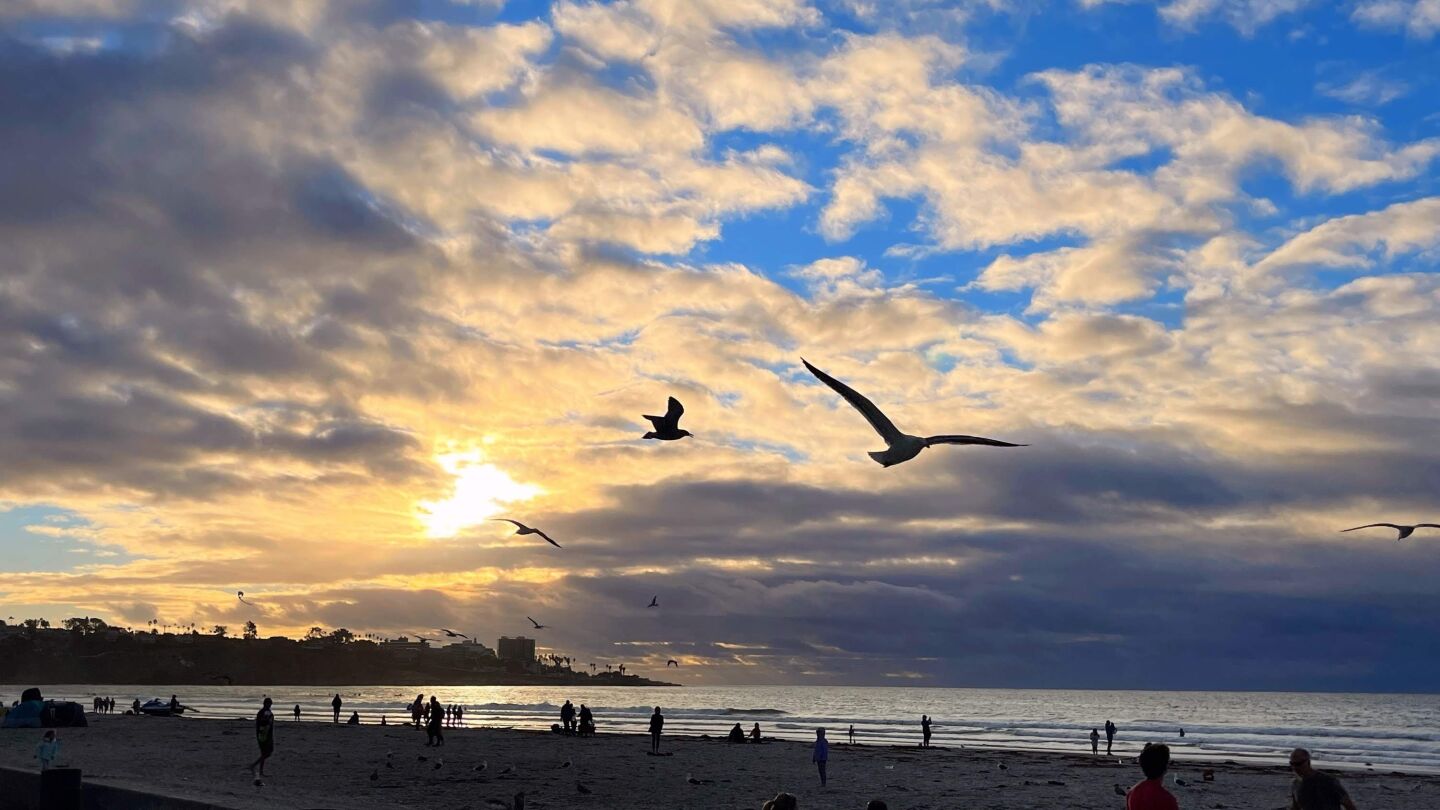 The afternoon begins to wind down at La Jolla Shores.
(Ralph Petrozello)
The firm sand at low tide brings out some beach bocce players at La Jolla Shores.
(Joan Plaehn)
Kayaks sit on the beach upon their return to La Jolla Shores at the end of the day.
(Kathryn Anthony)
A palm blooms in the Muirlands neighborhood.
(Mark Romano)
A brown pelican strikes a pose at La Jolla Cove.
(Diane Chandler)
Barbara Dadswell gets a read on The Book Nook at Starkey Mini Park.
(Barbara Dadswell)
La Jolla's spectacular scenery and village atmosphere provide a lot of opportunities for great photos. Here are some that were taken recently.
Send your photos from around La Jolla to robert.vardon@lajollalight.com and they just might end up in the Light.
Include your name, where the photo was taken and a brief description of what's going on in the shot and what you were doing when you took it. ◆
---
Get the La Jolla Light weekly in your inbox
News, features and sports about La Jolla, every Thursday for free
You may occasionally receive promotional content from the La Jolla Light.