Photos of the Week: La Jolla through our readers' eyes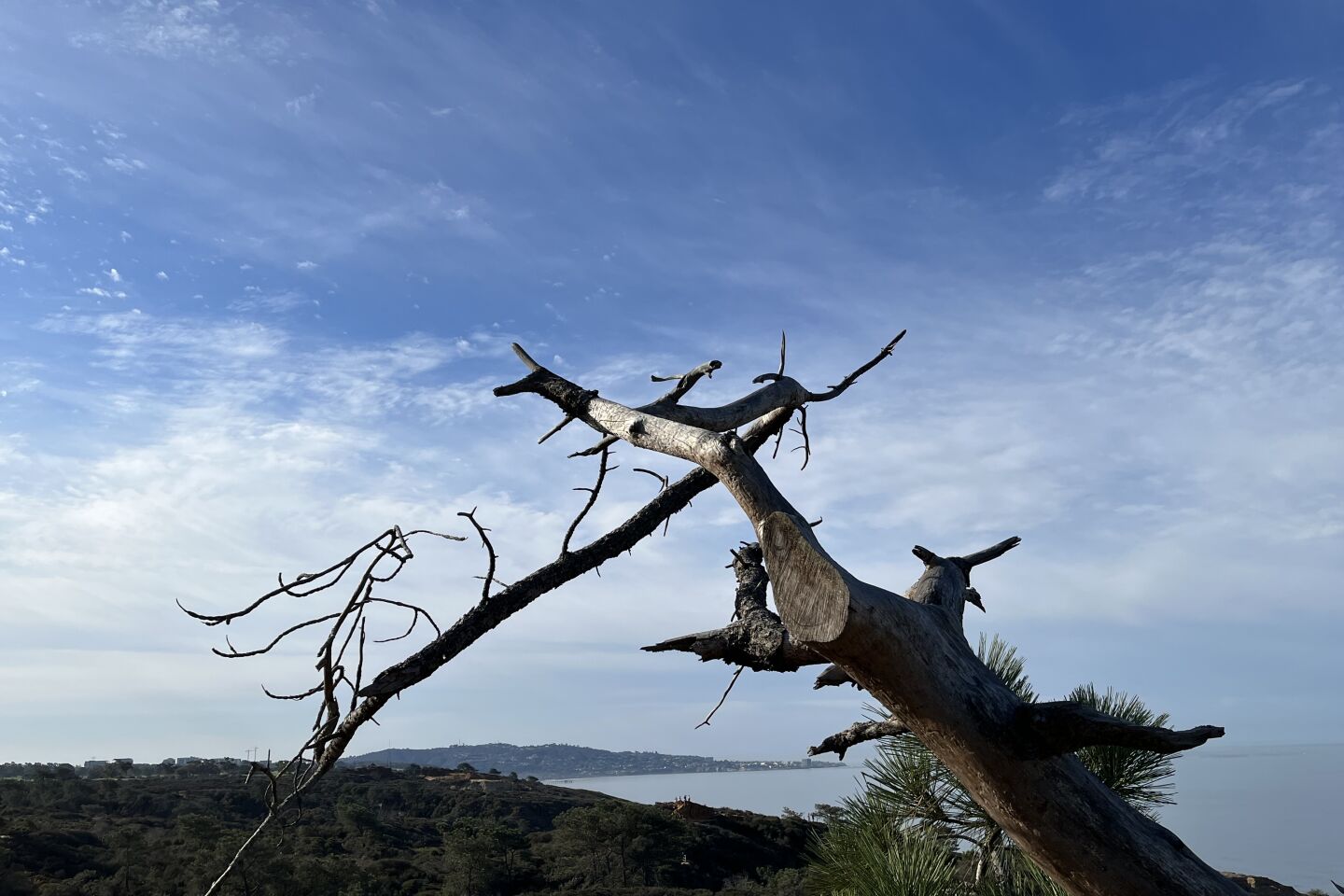 This photo taken on the Guy Fleming Trail at Torrey Pines State Reserve resembles a giraffe greeting hikers.
(Durai Kalaiselvan)
Joan Plaehn captured this fog bank rolling in at sunset as she walked Coast Walk Trail.
(Joan Plaehn)
A seagull glides under Scripps Pier.
(Jan Hartigan)
Artist Paul Strand continues the tradition of artists who paint along the coastline, despite the foggy day.
(Seonaid McArthur)
Kathryn Anthony caught these birds appearing to chat overlooking Boomer Beach.
(Kathryn Anthony)
Sunny Donald's dog "Miss Alison" wishes all a happy holiday.
(Sunny Donald)
Melinda Nelson said she and her son found this "sweet" scene as they walked above The Children's Pool on her visit from Minnesota.
(Melinda Nelson)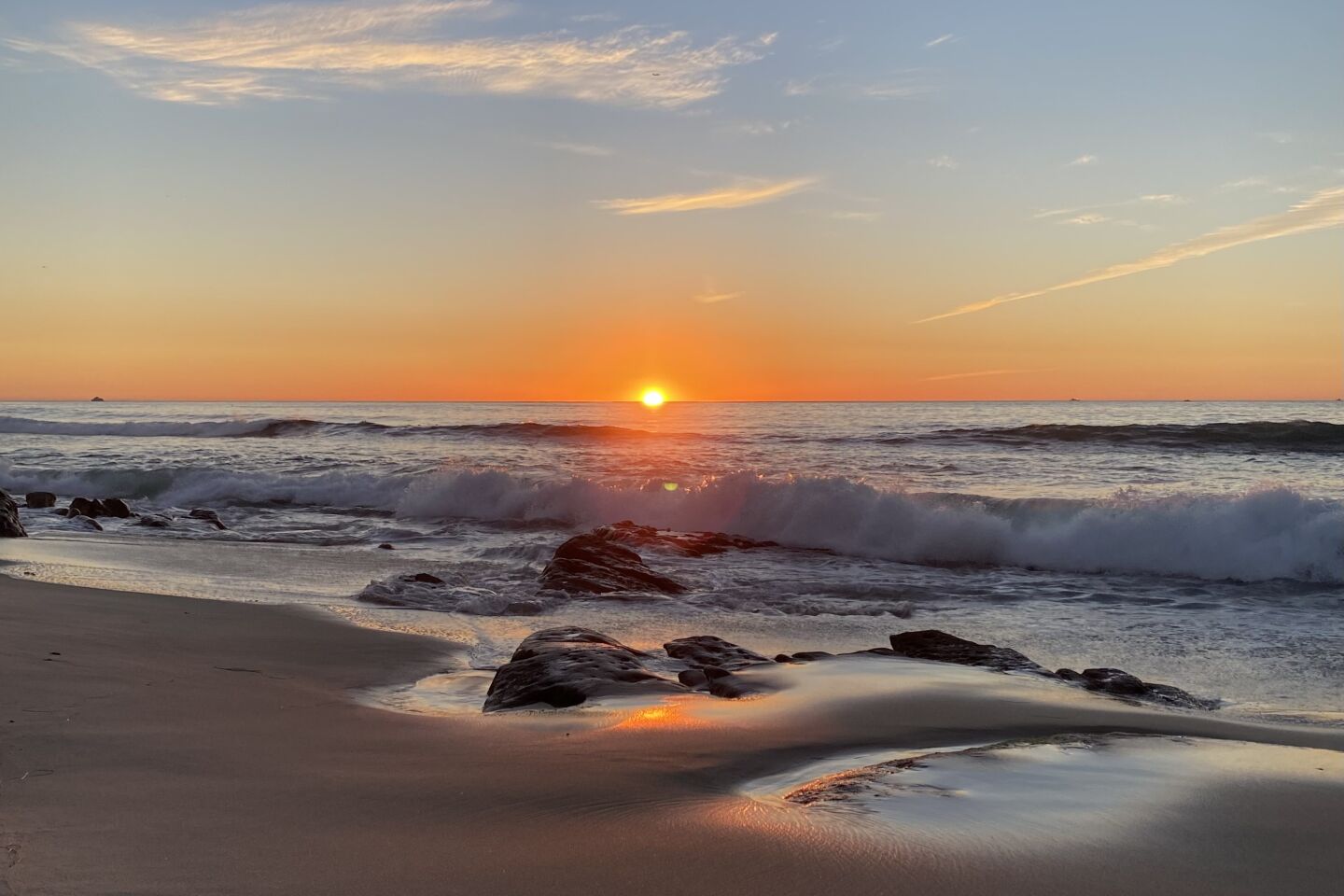 The sun sets over Marine Street Beach.
(Beth Mahn)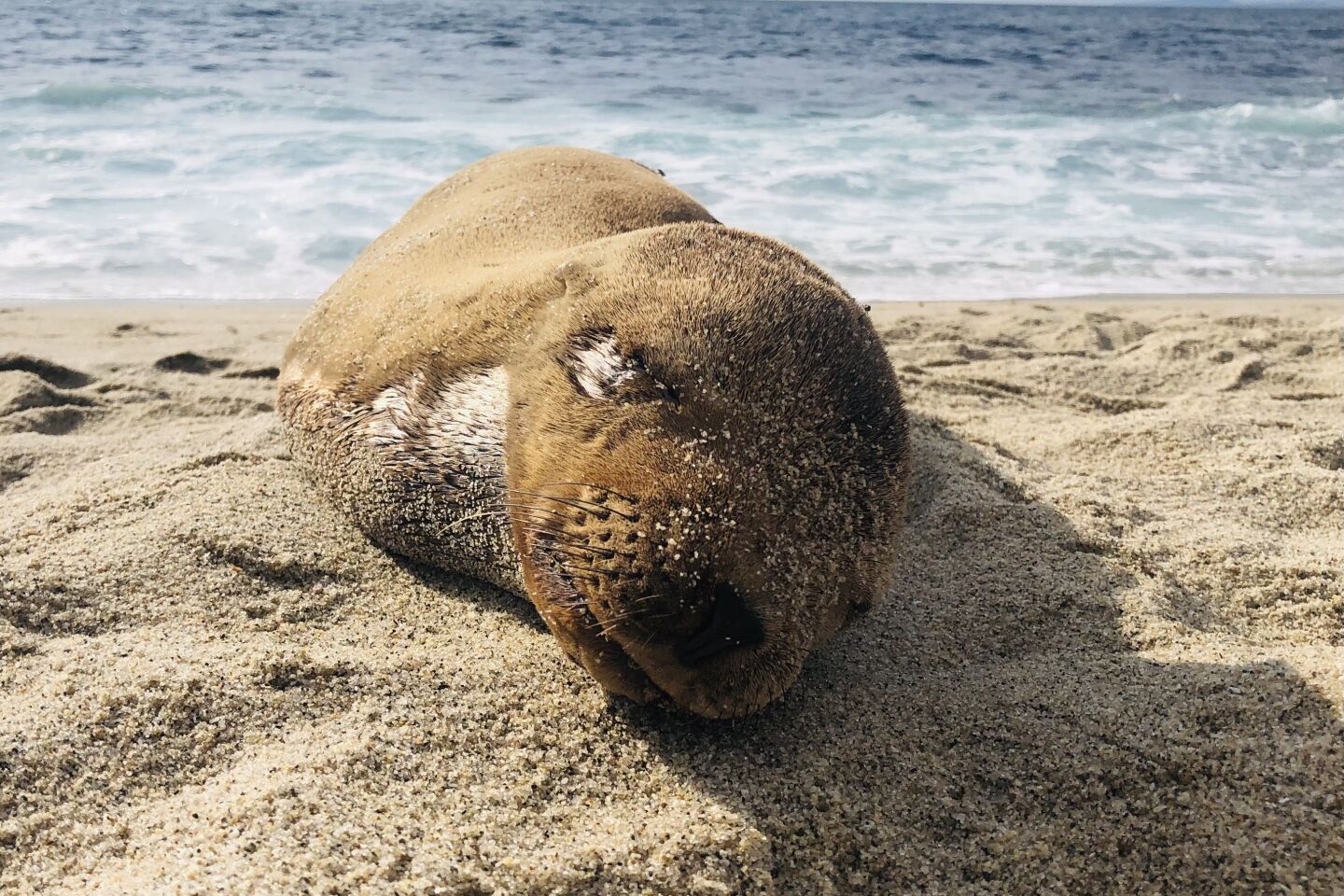 A sea lion pup basks in the sunshine at La Jolla Cove.
(Madison Bartolomeo)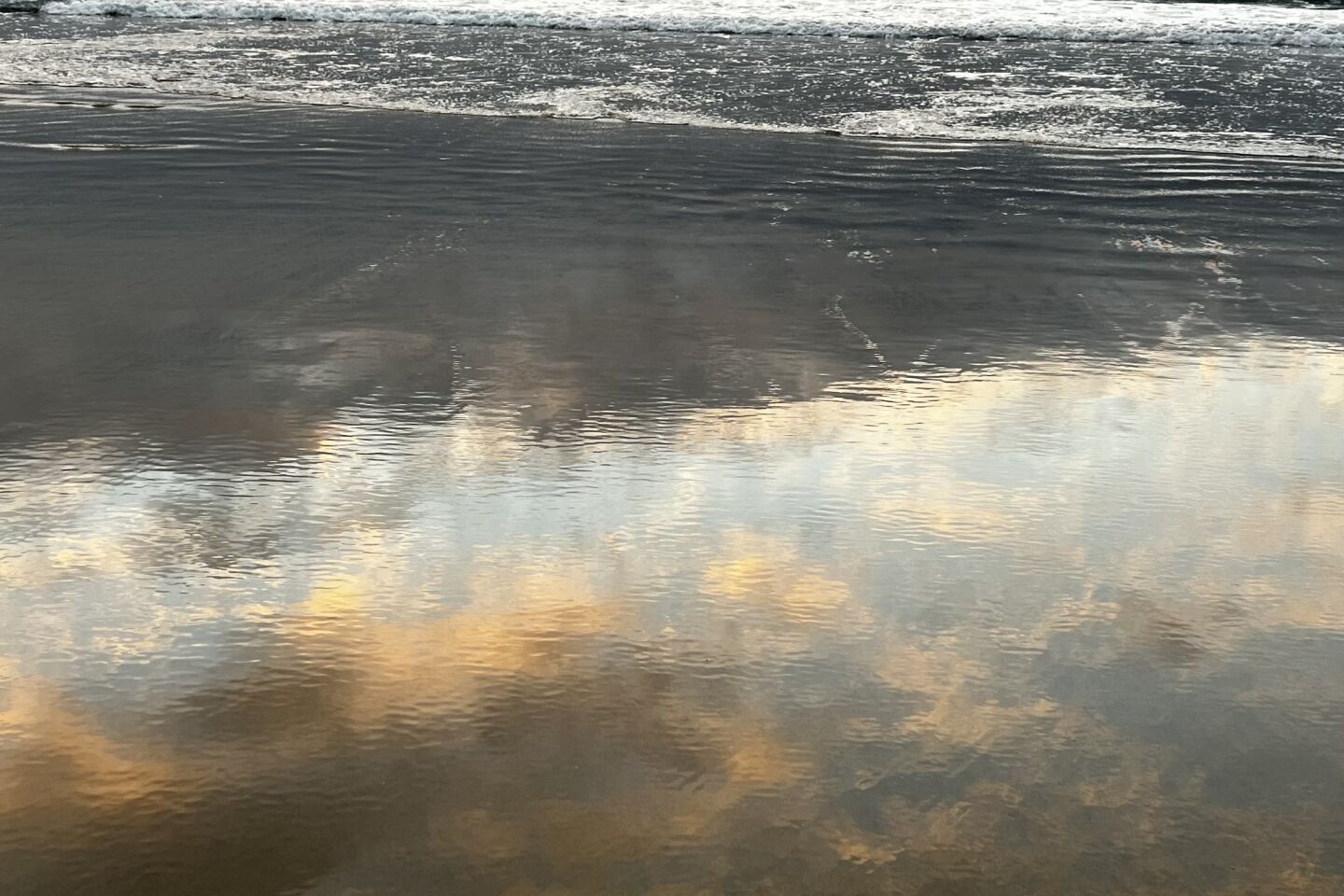 The sky is reflected on the sand at Black's Beach during low tide.
(David Leidy)
Maria Viscuso captured this photo of her mother, Theresa Viscuso, under Scripps Pier at La Jolla Shores ahead of Theresa's 89th birthday.
(Maria Viscuso)
A holiday decoration on Girard Avenue in The Village frames the sun.
(Kate Baer)
La Jolla's spectacular scenery and village atmosphere provide a lot of opportunities for great photos. Here are some that were taken recently.
Send your photos from around La Jolla to robert.vardon@lajollalight.com and they just might end up in the Light.
Include your name, where the photo was taken and a brief description of what's going on in the shot and what you were doing when you took it. ◆
Get the La Jolla Light weekly in your inbox
News, features and sports about La Jolla, every Thursday for free
You may occasionally receive promotional content from the La Jolla Light.