Photos of the Week: La Jolla through our readers' eyes
La Jolla's tide pools provide the vantage point for this sunset view.
(Chris Paulsen)
Joseph McGoldrick shares a picture of the spring flowers he planted in his neighborhood roundabout in Bird Rock.
(Joseph McGoldrick)
A bee and a pride of Madeira meet up in David Gray's backyard.
(David Gray)
A unique sunset is captured by Barry Levine.
(Barry Levine)
An osprey collects seaweed for building a nest.
(Florence Sarah Pollard)
A golden day at the Children's Pool.
(Gwen McKinley)
Clouds float past at sunset, as seen from the Children's Pool.
(Jerry Allen)
Joan Plaehn found some colorful succulents in the Barber Tract.
(Joan Plaehn)
A green flash — in which Earth's atmosphere causes the sun's light to separate or refract into different colors, causing a brief green spot above the sun as it sets — is pictured from Windansea Beach.
(Lisa S. Bock)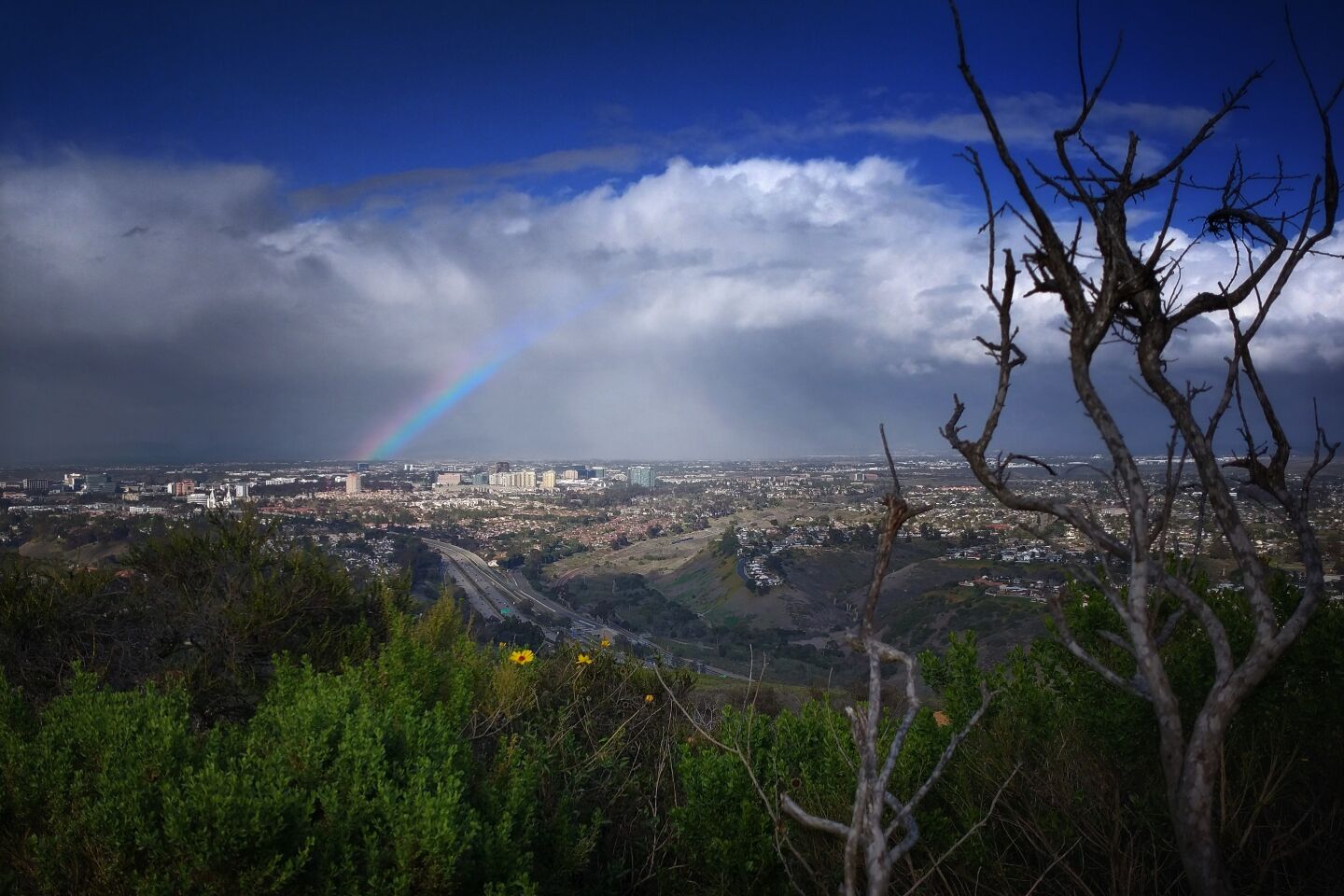 A rainbow among the storm clouds as seen from Mount Soledad on March 10.
(Pearl Preis)
La Jolla's spectacular scenery and village atmosphere provide a lot of opportunities for great photos.
Here are some that were taken recently.
Send your photos from around La Jolla to robert.vardon@lajollalight.com and they just might end up in the Light.
Include your name, where the photo was taken and a brief description of what's going on in the shot and what you were doing when you took it. ◆
Get the La Jolla Light weekly in your inbox
News, features and sports about La Jolla, every Thursday for free
You may occasionally receive promotional content from the La Jolla Light.