Community Calendar: La Jolla meetings and more, Oct. 29-Nov. 6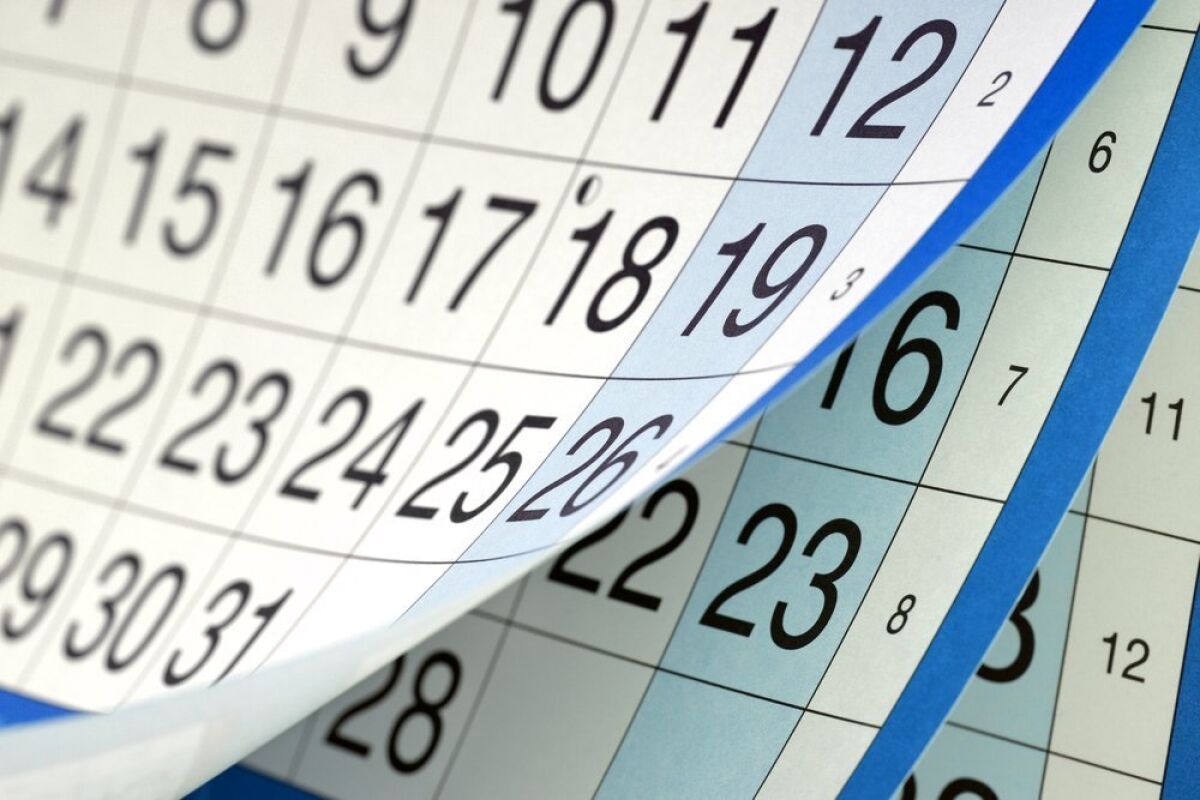 Thursday, Oct. 29
• The La Jolla Community Center's online class "How to Zoom for Beginners Q&A" meets, 1 p.m. bit.ly/ljcchowtozoom
Saturday, Oct. 31: Halloween
Sunday, Nov. 1: Daylight Saving Time ends at 2 a.m.
• La Jolla Open Aire Market, 9 a.m. to 1 p.m., Girard Avenue at Genter Street. (858) 454-1699. lajollamarket.com
Tuesday, Nov. 3: Election Day
• Rotary Club of La Jolla meets, noon online. Glen Rasmussen of the La Jolla Community Center board will speak. Guests are welcome. rotarycluboflajolla.com
• Bird Rock Community Council meets, 6 p.m. online. info@birdrockcc.org
Thursday, Nov. 5
• La Jolla Community Planning Association meets, 6 p.m. online. lajollacpa.org
Did we miss listing your community event? Email calendar information to Elisabeth Frausto at efrausto@lajollalight.com by noon Friday for publication in the following Thursday's edition. ◆
Get the La Jolla Light weekly in your inbox
News, features and sports about La Jolla, every Thursday for free
You may occasionally receive promotional content from the La Jolla Light.