Photos of the Week: La Jolla through our readers' eyes
Barbara Martin shared this "bird's-eye view" near La Jolla Cove.
(Barbara Martin)
Surf and sunset come together at La Jolla Shores.
(Angelica Handley)
Ann Chaitin said she discovered this dove resting between the horns of a cow skull that has been part of her art classroom and now her backyard for years. She watched the dove and its mate over several weeks, and recently two babies hatched. "Somehow it all seemed very hopeful," she said.
(Ann Chaitin)
No, this huge spider web on Mimi Sells' back porch in Bird Rock isn't a Halloween decoration — it's real.
(Mimi Sells)
Joan Plaehn discovered these surfer girls riding their boards on a board in front of the La Jolla Beach & Tennis Club.
(Joan Plaehn)
Phyllis Thomson snapped a photo of a woman stopping to read some of the "positive and uplifting messages" hanging from a resident's tree on Nautilus Street.
(Phyllis Thomson)
Josette Sanders of Los Angeles captured this shot among the "breathtaking scenery" she saw during her first visit to La Jolla Cove recently.
(Josette Sanders)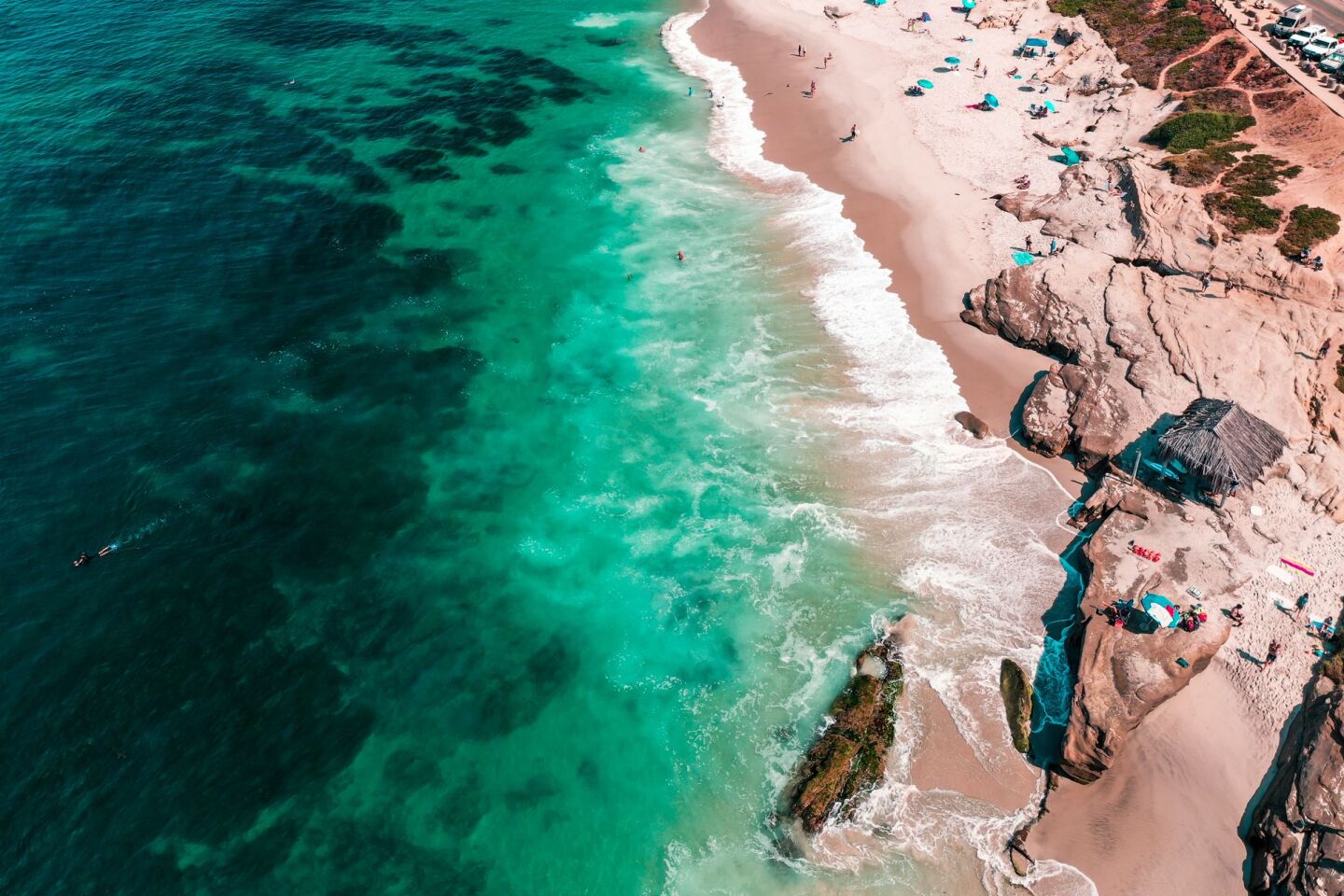 Windansea Beach is seen from on high.
(Oscar Riveros)
La Jolla's spectacular scenery and village atmosphere provide a lot of opportunities for great photos.
Here are some that were taken recently.
Send your photos from around La Jolla to robert.vardon@lajollalight.com and they just might end up in the Light.
Include your name, where the photo was taken and a brief description of what's going on in the shot and what you were doing when you took it. ◆
Get the La Jolla Light weekly in your inbox
News, features and sports about La Jolla, every Thursday for free
You may occasionally receive promotional content from the La Jolla Light.