La Jolla's SummerFest forges ahead with livestreamed concerts and coronavirus safety measures Aug. 21-29
Embracing the power of great art has long been the essence of SummerFest, the La Jolla Music Society's 35-year-old chamber music celebration.
Now, SummerFest is set to embrace the power of music anew at the same time the coronavirus pandemic has dramatically transformed the annual event.
The 2020 edition has been reconfigured three times since being announced in March as a 22-day, 18-concert festival. Most of the event was postponed for a year in May, then a smaller, "reimagined" form was announced in June. That six-concert festival runs Friday, Aug. 21, through Saturday, Aug. 29, at the La Jolla Music Society's year-old, $82 million Conrad Prebys Performing Arts Center.
Moreover, the region's recent surge in coronavirus cases forced SummerFest to shelve its plans to host a reduced-capacity, socially distanced audience of 130 in The Conrad's 513-seat Baker-Baum Concert Hall.
This year's slimmed-down SummerFest will feature seven musicians, including cello star Alisa Weilerstein and pianist Inon Barnatan — who is in his second year as the festival's music director — rather than the several dozen performers who were originally announced.
The six SummerFest concerts will be livestreamed, with only the musicians and production crew present. In addition to Barnatan and Weilerstein, the performers include violinists James Ehnes and Tessa Lark, cellist Clive Greensmith, violinist/violist Yura Lee and contrabassist Michael Thurber.
No more than six of the seven musicians will perform onstage at the same time. Each concert will last about an hour, with no intermission.
The festival will conclude, offline, with a sold-out Aug. 30 event at The Lodge at Torrey Pines, where the performers will be on the lawn as guests listen and watch from their hotel room balconies.
"We are small and nimble enough to change quickly," Barnatan said. "It is much harder for a symphony orchestra to pivot like we can. At every point, we are trying to balance out what we can do and want to do. We want to do the type of special experiences that will be as good as any concert at any time and any place.
"And we want to do it safely. ... We have to make music the way we know music needs to be made and not compromise, and this approach for SummerFest allows us to do this."
Protective measures
A day before arriving for the first rehearsal this week, each of the musicians will be tested for COVID-19 at a Sorrento Valley laboratory that will provide results within 24 hours.
The musicians will have their temperatures checked each time before being admitted to The Conrad. They will be seated six feet apart onstage, have separate dressing rooms and be required to wear masks, except during the livestreamed concerts.
Even without a live audience, The Conrad will have hand-sanitizing stations throughout, including backstage. SummerFest has retained Dr. Gonzalo Ballon Landa, an infectious-disease specialist, to help ensure that all health protocols are in place.
The musicians, who are traveling from as far away as New York, will be housed at residences of SummerFest patrons who have separate guest quarters.
The entirely masked production crew will adhere to the same health guidelines as the musicians. The cameras will be remotely operated by Tristan Cook, veteran Lincoln Center Chamber Music Society livestreamed concerts director. He will work from The Conrad's basement control room with a skeleton crew.
"The Baker-Baum is the perfect size for chamber music," said Cook, a former viola player who serves as the filmmaker in residence at Colorado's Bravo Vail Music Festival. "The bulk of my directing work is done in advance, when I read the scores for each composition and mark them up with camera directions. I have the background of being able to read music and think visually about music."
Cook will be using one stationary camera and four PTZ — short for Pan Tilt Zoom — robotic cameras in the Baker-Baum. His goal is to capture the first all-online edition of SummerFest with studio-caliber quality.
"The livestream was always planned, whether we had a live audience or not, because we couldn't accommodate everybody who wanted to be there in person," Barnatan said.
"So there's no change to the concerts. ... None of the artistic goals have changed — we're still producing the best possible festival we can. ... We never compromise on the quality of ... music people can get, whether at home or in our concert hall. It always has to be the best."
La Jolla Music Society Artistic Director Leah Rosenthal, who curates the nonprofit arts organization's fall, winter and spring programming, has played a key role in helping to shape the upcoming festival's free online offerings, which this year include three open rehearsals, two concert-prelude webinars, two musical encounters and one artist talk.
"We'll be bringing the sense and feeling of SummerFest from past editions, even though all of it will be virtual," Rosenthal said.
Help for musicians
In a display of artistic solidarity, Barnatan and Rosenthal have arranged for the opening-night performance of Charles Ives' "The Unanswered Question" to team the musicians onstage with recently videotaped parts by musicians whose SummerFest performances were canceled because of the pandemic.
"We're putting together a performance that will, in some ways, be an homage to the musicians not able to be here playing with the musicians who are here," Barnatan said. "It is also a way we are trying to bring awareness to La Jolla Music Society Cares, which is raising money for the musicians we couldn't have play here this summer, because a lot of musicians are hurting."
Rosenthal said, "We've also advanced 25 percent of the artists fees to the musicians who will join us at next year's SummerFest."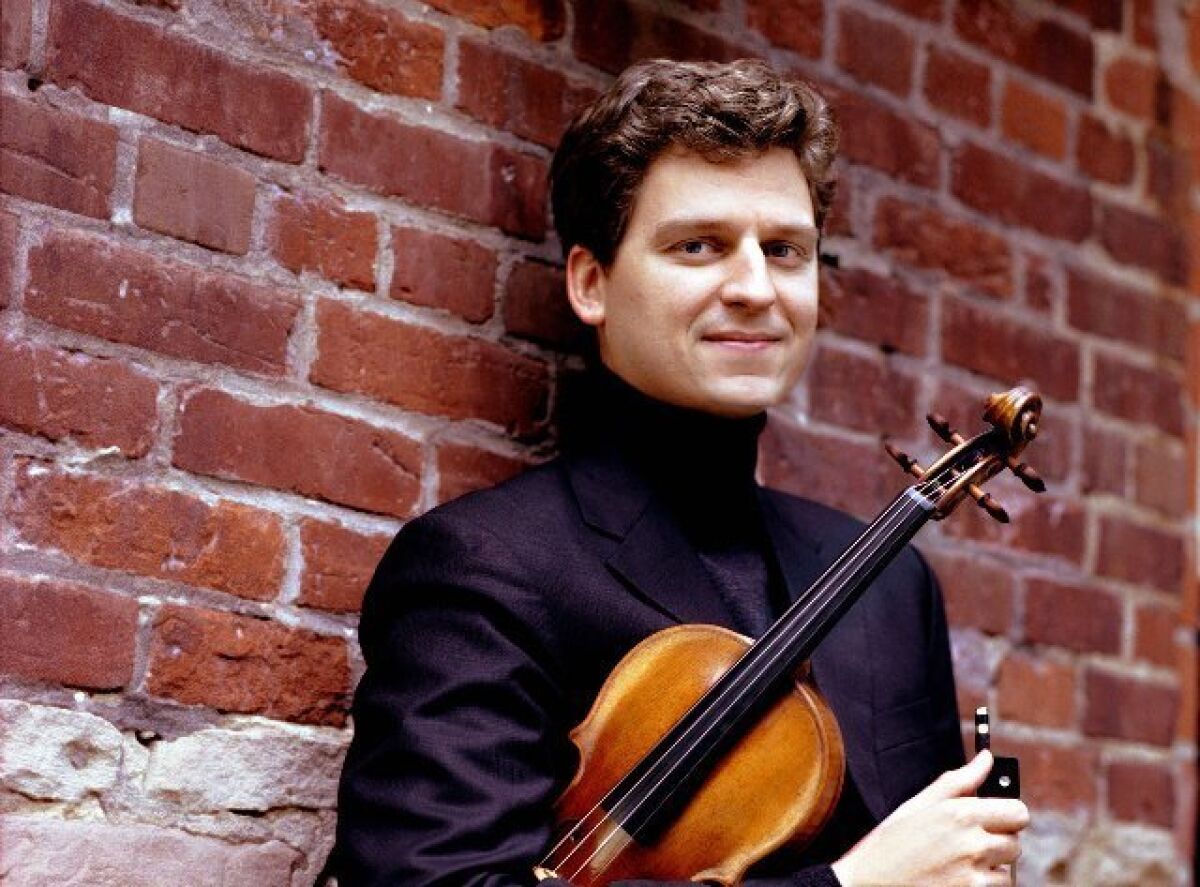 SummerFest 2020
When: Aug. 21-29. All concerts are at 7 p.m., except for the Aug. 23 performance, which will be at 3 p.m.
Where: Livestreamed concerts will be on the La Jolla Music Society YouTube channel.
Cost: $90 (six-concert package); $200 (six-concert Stream Plus package, $110 of which is tax-deductible). Single-concert livestream tickets, priced at $15, will be available the day of each performance.
Full schedule and tickets: ljms.org/calendar ◆
---
Get the La Jolla Light weekly in your inbox
News, features and sports about La Jolla, every Thursday for free
You may occasionally receive promotional content from the La Jolla Light.